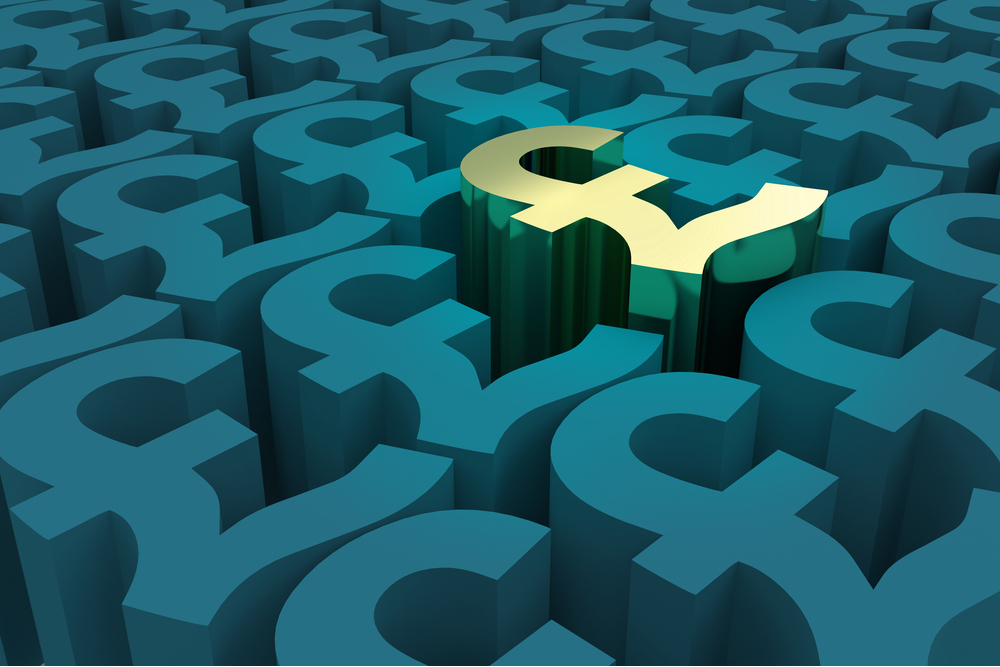 Sterling is a top-performing currency this month
Despite little movement yesterday, the pound appears to have made significant gains against the euro and US dollar this month, strengthening by around 1.20% and 3% respectively.
The EUR/USD rate continued to fluctuate yesterday ahead of European Central Bank (ECB) president Christine Lagarde's speech. More on that below. Despite fluctuating all day, the euro-to-dollar rate ended Monday largely unchanged, but on the month, the euro is trading 1.75% higher than this time in May.
Yesterday the German business morale fell to a six-month low of 88.5 in June, from 91.5 in May and below market expectations of 90.7. This is largely due to the uncertainty surrounding the euro's recovery in the wake of interest rate hikes across the globe.
Speaking of interest rates, the central bank of Pakistan raised its key policy rate by 100 basis points yesterday, taking the current rate to 22%, in an attempt to anchor inflation expectations.
The Fresh Produce Consortium reportedly wrote to the government amid concerns about the impact of looming post-Brexit border checks for fresh goods that could "materially contribute towards consumer inflation" and it expected "additional costs, delay and disruption."
Canary Wharf, the centre of London's financial district, received devastating news yesterday that HSBC plans to exit its London Docklands headquarters for a new base in the City. The bank wants to ditch the 45-storey building and move to a smaller site that will allow for more of its 8,000 employees to adopt a hybrid working model.
On the stock market, US futures struggled for traction yesterday as economists remain cautious about the effects of further interest rate hikes on the economy. The Dow Jones fell over 50 points and the S&P 500 and the Nasdaq both lost around 0.1%, respectively.
In Australia, accounting giant PwC said it will sell its government business for A€1 (50p) after a scandal concerning misuse of confidential plans.
Later today, markets will receive the latest inflation rate from Canada, which is forecast to fall to 3.6% in May from 4.4% in June.
Economists also await US figures on durable goods orders, house price index and new home sales.
Make sure any upcoming transactions are protected against the risks of sudden market movements. Secure a fixed exchange rate now with a forward contract; call your Personal Trader on 020 7898 0541 to get started.
GBP: UK retail trade falls
The Confederation of British Industry's (CBI's) monthly distributive trades rose slightly to -9 in June from -10 in May. Sadly, this still pointed to a decline in retail trade as inflation remains at a historical high.
However, the CBI expect sales volumes to stabilize in July and the current volumes are average for this time of year.
GBP/USD: the past year
EUR: Lagarde addresses rate hikes
Yesterday, European Central Bank president, Christine Lagarde and other policymakers came together in Sintra, Portugal for the bank's annual forum to discuss a plan of action as interest rates have risen by 400 basis points since its last meeting in 2022.
USD: Investors await new goods orders figures
May figures for US-manufactured durable goods are due to be released later today and markets expect a decline to -0.9%. This comes after a rise of 1.1% rise in April and an upwardly revised growth of 3.3% in March.
For more on currencies and currency risk management strategies, please get in touch with your Smart Currency Business trader on 020 7898 0500 or your Private Client trader on 020 7898 0541.