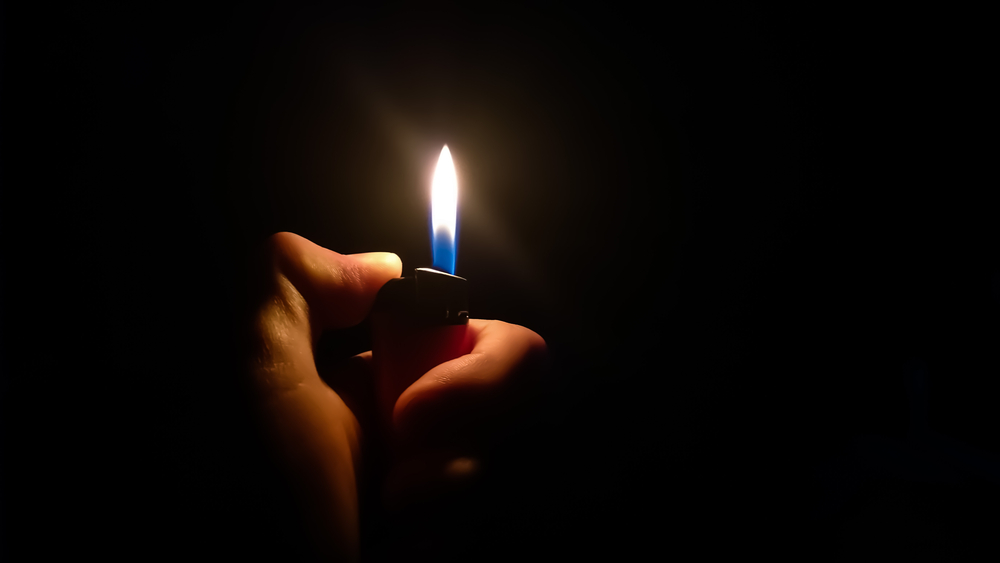 Are power cuts on the way?
Sterling swung sharply lower yesterday, losing 2% against the US dollar, but retained most of its strength against the euro.
It's drifted a little further this morning, possibly in reaction to the Halifax House Price Index which has shown a fall in property prices in September – albeit only by 0.1%
Talk is all about energy at the end of the week, with the UK's National Grid warning of potential blackouts this winter. They say that supplies should be sufficient so long as the feed in from mainland Europe continue, but that otherwise three-hour power cuts would be necessary.
In an attempt to boost energy security, the UK and EU have agreed a deal to bring the UK back into the North Seas Energy Cooperation, with eight EU countries and Norway. Talks led by France have led to a new spirit of cooperation between the PM Liz Truss and President Macron and, potentially, with the EU.
The US has reacted angrily to OPEC, led by Russia and Saudi Arabia, cutting oil production, which will inevitably have the effect of raising inflation.
The other main topic of conversation remains interest rate rises. The dollar has strengthened on the back of hopes for another 75 basis point interest rate rise from the US Federal Reserve on 2nd November. However, rapid rate rises threaten economic expansion, which may be felt in the non-farm payrolls data coming in this afternoon.
The minutes from the ECB's rate setting committee meeting last month also shows worries that inflation "had started to become self-reinforcing". A 75 basis-point rise is expected there too.
Make sure any upcoming transactions are protected against the risks of sudden market movements. Secure a fixed exchange rate now with a forward contract; call your Business Trader on 020 3918 7255 to get started.
GBP: Sterling loses to powerful dollar
Sterling weakened severely against the US dollar yesterday, while treading water against the euro.
Construction PMI rebounded strongly in September, to 52.3 against an expectation of just 48. Anything over 50 represents a growth mindset.
We've just had the Halifax House Price Index for September which has shown a surprising drop of 0.1% against an expectation of a 1% rise.
The week of data finishes with labour productivity and the BBA mortgage rate later this morning. Both are likely to become a focus for analysts going forward, representing as they do the ambition for the government's growth strategy, as well as the side effect in higher borrowing costs.
GBP/USD past year
EUR: Mixed day for euro as PMI data disappoints
The single currency staged a small recovery against the pound early yesterday before fading, while slipping sharply against the US dollar. Since Tuesday evening EUR/USD has weakened by 2%.
It's all been a bit up and down against the pound, with no clear direction becoming evident. Overall EUR/GBP has remained comparatively stable and returned to where it ended last week.
Yesterday's data was almost universally dire. For example, eurozone construction PMI was 45.3, compared to the UK's 52.3. Retail sales fell by 2% year on year, accelerating in a downward direction from a loss of 1.2% last month.
There were some bright spots, however. Spanish consumer confidence was stronger and German new car registrations shot up by 14%.
We've just had German data for industrial production, and retail sales, both of which fell, but slightly less than feared.
USD: Further rate hikes signposted
Another positive day for the US dollar, strengthening by over 1% against the pound, euro and Australian dollar.
The expectation is that aggressive interest rate rises will continue. Three members of the US Federal Reserve were speaking yesterday. Charles Evans said he was nervous about going too fast on rate rises but expected 4.5-4.75% by spring 2023. Lisa Cook, a new member and the first black woman on the seven member board, was more hawkish in her determination to control "stubbornly and unacceptably high" inflation, as was Christopher Waller.
Later today we'll hear the unemployment rate and non-farm payrolls for September. These are the level of data releases to move the market.
Make sure any upcoming transactions are protected against the risks of sudden market movements. Secure a fixed exchange rate now with a forward contract; call your Business Trader on 020 3918 7255 to get started.