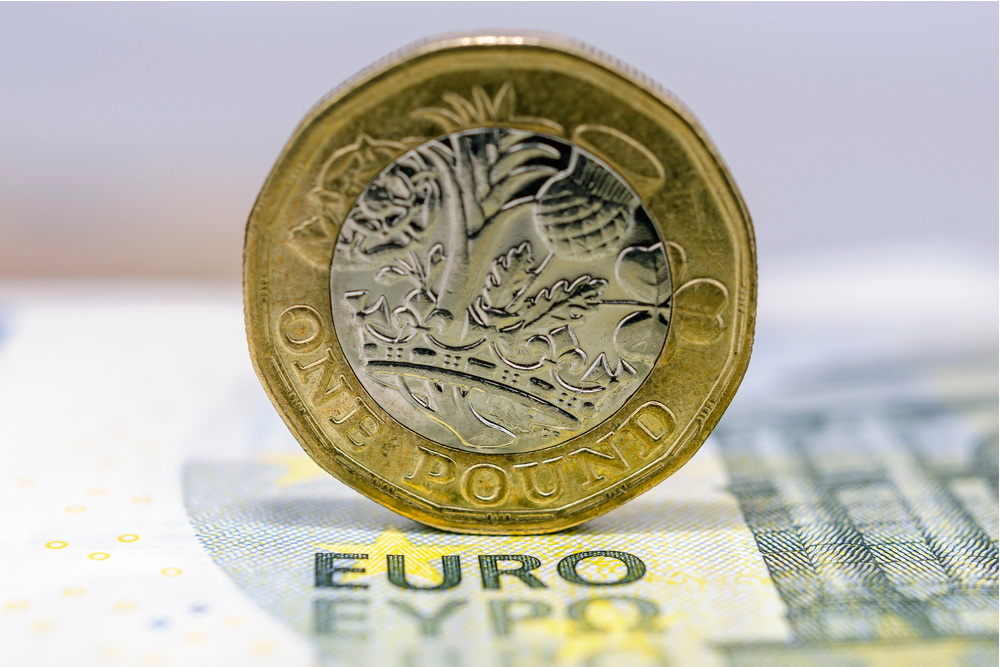 GBP/EUR is up 1% on the week
The pound gained over a third of a per cent against the euro yesterday and has matched those gains this morning, taking its weekly gains to just over 1%.
The euro's losses were extended due to better-than-expected UK inflation figures and moderate GDP Eurozone numbers which matched expectations, steadying by 0.3% on quarter and 0.6% on year.
There remains volatility in the currency markets as the IPPR warned higher UK borrowing costs would hit growth.
Dr George Dibb, head of IPPR's Centre for Economic Justice, said, "It's good news that headline inflation is lower, especially with energy bills coming down, but there is a very real risk that a recession may soon overtake price rises as the main economic concern."
The Office for National Statistics revealed that the consumer prices for sugar, olive oil and sauces and condiments had risen the most annually, by 54.5%, 41.5% and 28%, respectively.
The Dow Jones gained 100 points yesterday ahead of the FOMC minutes, while the S&P 500 wavered and the Nasdaq fell 0.5% as Amazon, Alphabet and Facebook lost 1.4%
The minutes from the Federal Open Market Committee's meeting revealed that most participants continued go see upside risks to inflation which would require further tightening of monetary policy. It's worth noting that some participants cited risks to the economy of pushing rates too far.
The Bank of Ireland reported a technical glitch early this week that allowed clients to withdraw large sums of money, some being more than they expected to be available in their accounts.
In other news, the International Coffee Association has revealed that global coffee consumption has almost doubled in the past three decades. In a visual story, the Financial Times warns if current trends continue the world may not be able to produce enough beans to meet the growing demand.
The remainder of today is rather quiet after the Eurozone's balance of trade at 10 am. Tomorrow economists will receive data for UK retail sales which are expected to fall in July by 0.3% from a 0.7% growth in June.
Make sure any upcoming transactions are protected against the risks of sudden market movements. Secure a fixed exchange rate now with a forward contract; call your Business Trader on 020 7898 0500 to get started.
GBP: UK house price growth slows
UK house prices rose just 1.7% in the 12 months to June 2023, down from a revised 1.8% in May during a time of high inflation and soaring mortgage rates. On the other hand, the measure of private rents rose 5.3% in the 12 months to July, the biggest increase since data collection began in 2016.
GBP/USD: the past year
EUR: Down on the pound
Following news that UK inflation fell in July, the euro stumbled despite investor suggestions that another rate hike from the Bank of England may be in store. As for the European Central Bank, the next interest rate decision is a month away and economists have locked in a rise of 25 basis points.
USD: Housing starts rise
In the US, there was a 6.7% jump in single-family housing starts, driving the overall housing starts to rise 3.9% month-over-month in July to a seasonally annualised rate of 1.452 million, above market expectations of 1.448 million.
For more on currencies and currency risk management strategies, please get in touch with your Smart Currency Business trader on 020 7898 0500 or your Private Client trader on 020 7898 0541.