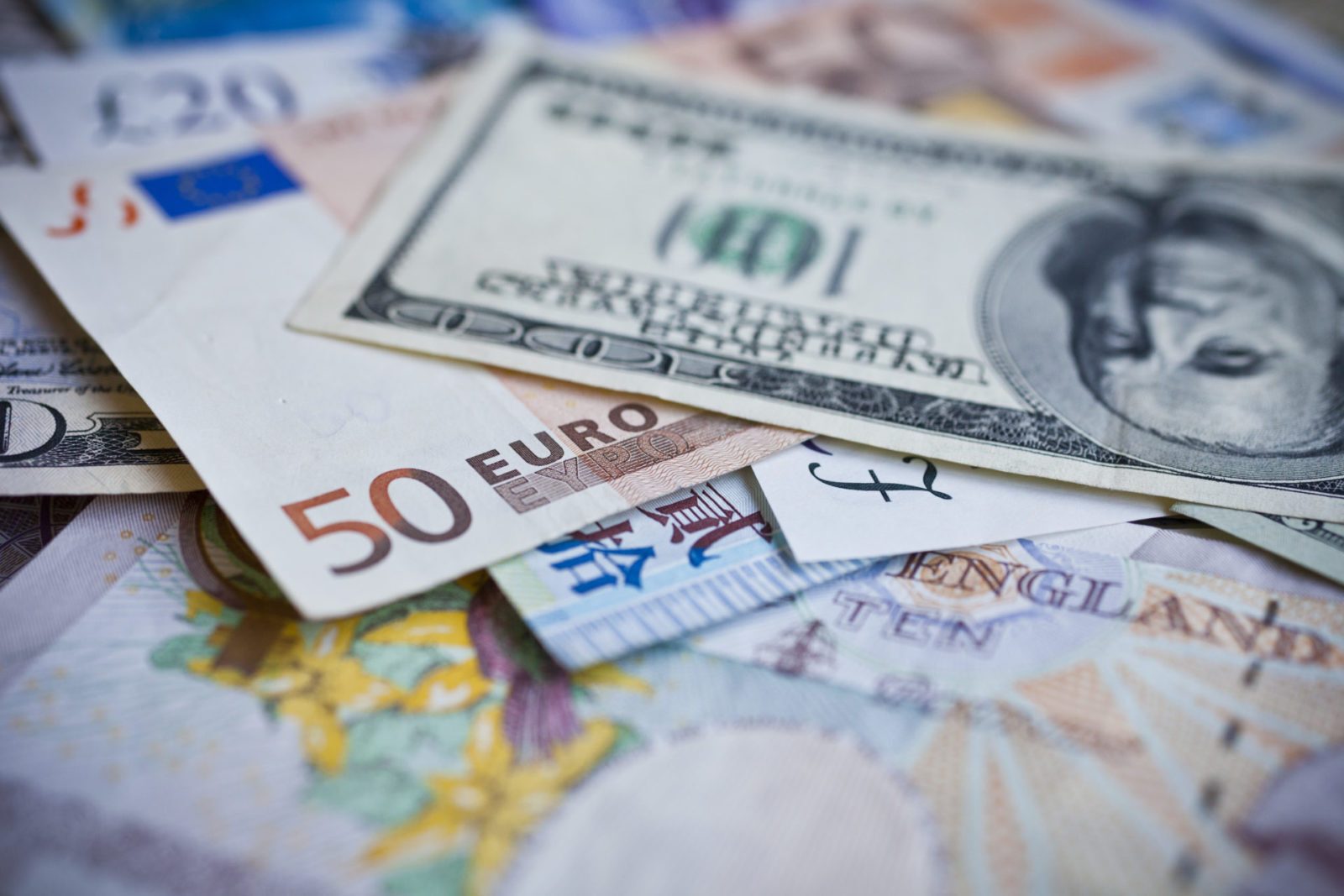 The pound gained ground against the euro yesterday after the Eurogroup's 16-hour talks on a coronavirus rescue package reached a dead end on Wednesday morning. Sterling has also benefitted from Rishi Sunak's statement that Boris Johnson is 'clinically stable' and doing well.
Construction output in the UK dropped, this mornings figures show, as did industrial production in Italy. Further figures today will give an insight into the US economy, with jobless claims expected to rise to 8,000k.
It takes just a few minutes to protect your business against this uncertainty. Speak to us today about using a forward contract to lock in a fixed exchange rate for up to two years. Get started by calling your Business Trader on 020 7898 0500.
GBP: Pound stronger despite mixed data
The pound is stronger against both the euro and the dollar this morning, supported by news that Boris Johnson is 'clinically stable' and that his health is gradually improving. The Prime Minister has been in ICU since Monday, when his coronavirus symptoms took a turn for the worse.
According to a survey of recruiters, British employers' demand for staff dropped in March, with job vacancies contracting for the first time in nearly 11 years as the coronavirus pandemic stopped hiring activity.
There has already been a series of data releases for the UK this morning, including industrial production, which came in for February slightly up on January. However, construction output dropped, coming in worse than expected.
EUR: Eurogroup makes small progress on coronavirus rescue package
Yesterday's Eurogroup meeting to discuss coronavirus economic rescue strategies showed little progress, according to media reports. While finance ministers are agreed to the principle of doing something, how that will look is proving difficult. Yesterday's sixteen-hour meeting came to an end with Italy and the Netherlands in disagreement over how any money might be applied.
The European Central Bank, meanwhile, has introduced a temporary easing of credit standards for banks to accept loans, meaning the ECB will accept government-guaranteed loans as collateral, in the hope of keeping credit flowing to SMEs. Research by the Bank of Ireland shows that previous measures had already allowed Irish banks to increase their lending by €36 billion.
Meanwhile, Italian industrial production has shown a further drop, while German imports and exports also dropped, according to figures released early this morning.
Although these results will largely be expected by the markets at this time and be priced in, they do provide some hint of how the recovery will be once this pandemic is over – fears of which could make investors cautious.
USD: Coronavirus concerns persist
The dollar was strong yesterday as optimism surrounding the coronavirus crisis faded somewhat. News that the virus may be reaching its 'peak' increased investor concerns.
The FOMC released their meeting minutes from March yesterday, which reflected officials concerns for the US economy. Policymakers see an extremely large degree of uncertainty regarding how long and severe a decline in economic activity will be.
We'll see several data releases today for the US, including continuing jobless claims, which are expected to show a significant rise.
In political news, Bernie Sanders has suspended his presidential campaign, meaning that the Democratic nomination will be filled by former Vice-President Joe Biden.
For more on currencies and currency risk management strategies, please get in touch with your Smart Currency Business trader on 020 7898 0500 or your Private Client trader on 020 7898 0541.