Pound falls to three-week low against the US dollar
By Roseanne Bradley August 2nd, 2023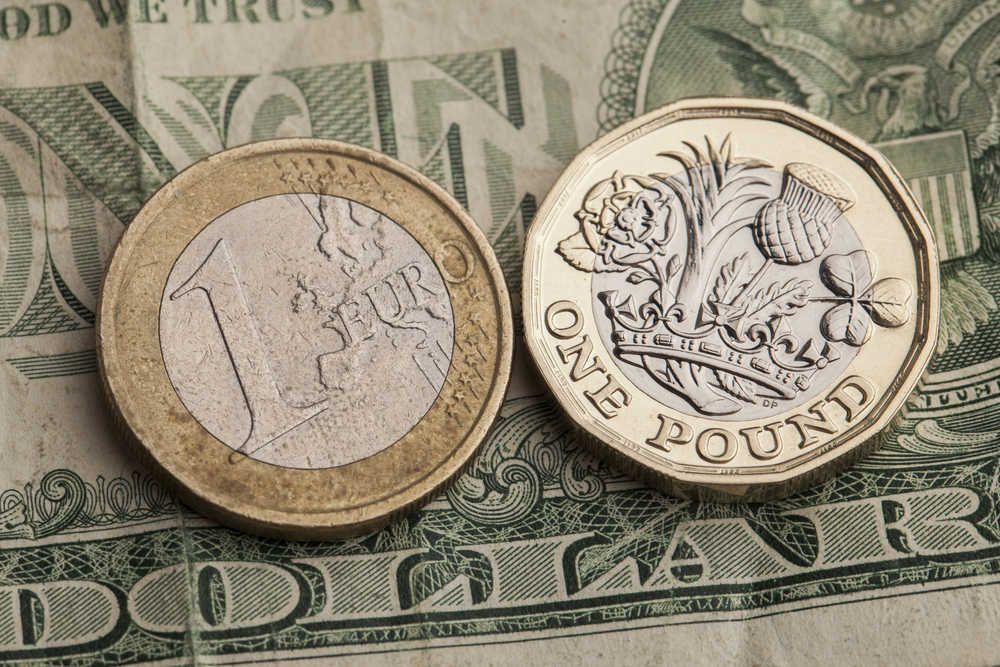 On Tuesday, the pound lost 0.8% against the US dollar, amid strong US data and ahead of the Bank of England's interest rate decision tomorrow
The pound lost 0.45% and 0.80% against the euro and US dollar yesterday as UK recession fears remain ahead of the Bank of England's (BoE's) interest rate decision tomorrow.
According to Reuters, traders believe there is a 62% chance the BoE will raise Bank Rate by 25 basis points on Thursday, which would take them to 5.25%. They see a 38% chance of a bigger rate hike of 50 basis points, according to pricing in derivative markets.
UK treasury advisers warned that an aggressive rate-tightening cycle would dampen the economic outlook. The BoE is expected to raise rates as inflation is currently four times the Bank's 2% target.
The Financial Conduct Authority called for commercial banks to explain themselves for not passing the benefit of higher interest rates onto households' savings. Lawmakers are said to have criticized said banks for not raising rates on savings in line with the increase that borrowing rates saw.
Yesterday, prime minister Rishi Sunak and chancellor Jeremy Hunt enforced tax rises on alcoholic drinks, meaning that alcoholic drinks will cost more today than they did yesterday. Under the shake-up, duty tax will now be levied according to the level of strength, rather than the type, of alcohol.
Rating agency Fitch unexpectedly downgraded the US government's top credit rating from AAA to AA+, which more than ruffled a few feathers at the White House. European stock markets fell promptly following this announcement, with the London FTSE 100 falling 0.86%, while French and German markets slid 1.3%.
Manufacturing activity figures in the UK painted a weak picture of sterling yesterday as the headline PMI score fell to 45.3 in July, down from 46.3 in June. It's the lowest rate since May 2020. It's worth noting that a reading of anything below 50 indicates a decline in business activity, so this shows contraction in manufacturing is accelerating.
US manufacturing PMI figures edged higher in July to 46.4 from close to a three-year low of 46 in June. This comes as production slowed due to lack of work and demand remains weak.
The number of US job openings dropped to a 14-month low of 9.58 million in June, below market forecasts of 9.61 million, suggesting the US labour market may be cooling. There were a considerable amount of job opening declines in transportation, warehousing and utilities, which represented a loss of 78,000 jobs.
There are no high-impact data releases scheduled for tomorrow but tomorrow is set to be a busy day with trade figures from Australia and Germany, the Bank of England's interest rate decision and US services PMI data.
Make sure any upcoming transactions are protected against the risks of sudden market movements. Secure a fixed exchange rate now with a forward contract; call your Business Trader on 020 7898 0500 to get started.
GBP: pound falls to a three-week low
Sterling fell to a three-week low against the US dollar on Tuesday as economists digested economic data and stubbornly high inflation. It peaked at a 15-month high in mid-July before falling after UK inflation came in lower than expected in June.
GBP/USD: the past year
EUR: German jobless rate falls
In Germany, the unemployment rate fell to an unexpected 5.6% in July, lower than both market expectations of 5.7% and June's 5.7%. However, the report found that excluding Ukrainian nationals, there would have been an increase in the number of jobless individuals due to the weak economic environment.
USD: Up 1% on the Canadian dollar
Yesterday, the US dollar gained 1% against the Canadian dollar as CPI data reported a notable slowdown in Canadian inflation and has continued to strengthen this morning.
The US dollar also gained 0.3% on the euro yesterday, although it's not yet clear what prompted these gains.
For more on currencies and currency risk management strategies, please get in touch with your Smart Currency Business trader on 020 7898 0500 or your Private Client trader on 020 7898 0541.