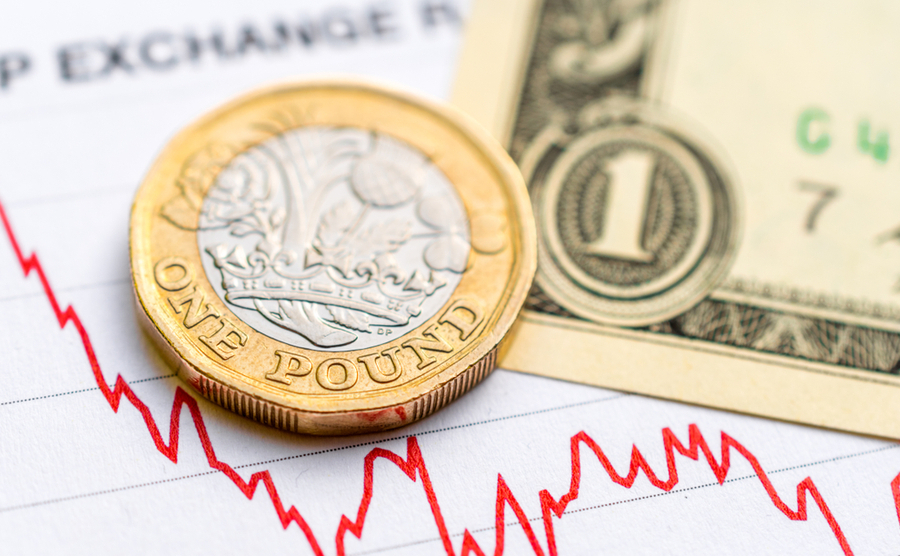 Yesterday the pound rose ever-so-slightly against the euro but ended the day relatively unchanged.
However, it was a rocky day for GBP/USD. After marginal movements pre-interest rate announcement, from the Federal Reserve, this morning the pound has dropped significantly against the dollar. It is currently over 2% lower than this time yesterday.
At 1pm today, the Bank of England will announce the new interest rate. It is expected to raise by 75 basis points to 3%. This would be the largest rate hike in 33 years.
Rishi Sunak announced that he will review campaign pledges made during his summer leadership campaign. Unlike former prime minister MS Truss, Sunak did not make any policy pledges during the four-day contest last month.
The prime minister also reversed an earlier decision to not attend the climate summit in Egypt. During PMQs yesterday he said, "I will attend COP27 next week – to deliver Glasgow's legacy of building a secure, clean and sustainable future."
Leading supermarket chain Morrisons announced store closures for 132 of McColl's branches due to financial losses as it attempts to regenerate business.
On a similar note, 300 staff members at UK battery firm Britishvolt agreed to take a pay cut as the company tries to stay afloat.
There were no significant data releases in the UK yesterday.
However, in the eurozone, shipping giant Maersk told investors that 'a looming global recession' is on the cards as global container demand has continued to fall between 2% and 4% this year.
Across the pond, the Federal Reserve announced interest rate hikes as it increased by 75bps to 3.75-4% last night.
Yesterday we heard that private businesses in the US unexpectedly created 239,000 jobs in October 2022. This exceeded market forecasts and is the highest amount in three months.
Make sure any upcoming transactions are protected against the risks of sudden market movements. Secure a fixed exchange rate now with a forward contract; call your Business Trader on 020 3918 7255 to get started.
GBP: Sterling awaits interest rate hikes
The pound remained relatively unchanged against the euro yesterday. Since then, sterling has fallen approximately 2.9% against the US dollar.
The 10-year gilt yield fell to 3.5%, the lowest we've seen since the mini budget was announced.
This afternoon, the Bank of England is expected to raise interest rates following announcements of temporary purchases to governmental bonds. It is forecast to reach 3%.
GBP/USD past year
EUR: European stocks fall
Yesterday data from Germany told us the trade surplus fell from €16.1 billion in September 2021 to €9 billion last month.
This morning we will hear unemployment rates from the Euro Area. They aren't expected to have changed since the last data release.
USD: Significant gains against the pound
After a choppy week, the US dollar made gains against the pound yesterday. This has continued this morning and it is currently 2.9% higher than yesterday's rate.
This could be down to the Federal Reserve's decision to raise the country's interest rates by 75bps.
For more on currencies and currency risk management strategies, please get in touch with your Smart Currency Business trader on 020 3918 7255 or your Private Client trader on 020 7898 0541.