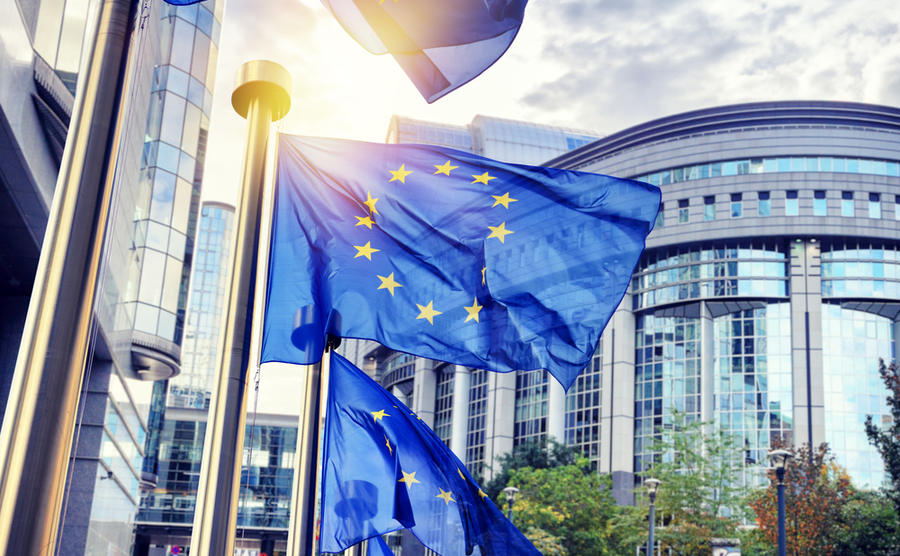 The pound is down against the euro this morning, with fears of little possible progress in the Brexit negotiations. The EU's Stefaan de Rynck indicated that compromise will be a 'challenge', saying 'as to our demands being unreasonable, these are our demand…no qualification will change [them].'
The ECB is set to announce its interest rate decision today, expected to be held at zero. Construction figures this morning have showed a small increase month-on-month, as economies across the Eurozone reopen.
In the US, tensions with China and unrest continue to weigh on the dollar, with investors wary. Today, we will see a number of figures, including trade balance and productivity data.
Make sure you lock in your exchange rate with a forward contract today, so your money isn't affected by this uncertainty. Speak to your Business Trader on 020 7898 0500 to get started.
GBP: Pound choppy as Brexit negotiations get underway
The pound is choppy against the euro, as speculation continues over the current round of Brexit talks. Little progress is widely expected, but the markets will be watching closely for any hint of a change in position if Johnson and von der Leyen do meet later this month, as suggested. One of Michel Barnier's advisors, Stefaan de Rynck, indicated yesterday evening that compromise would be difficult, saying, 'As to our demands being unreasonable, these are our demands. No qualification the UK can put to them will change our demands. We need to find space for compromise loyal to mandate of EU – that's the challenge that lies ahead of us'.
Composite and services PMI data came in better than expected yesterday, albeit at the second-lowest level since records began, but still recovering from April's low, with hopes of the economy slowly recovering as lockdown eases.
EUR: ECB to announce interest rate decision
The euro has reversed some of its losses against the pound, with unemployment coming in lower than expected across the Eurozone and in Italy yesterday. This morning, construction PMI has show a slow inch upwards, although retail figures for April are expected to show a steep drop. Later today, we will see the ECB's interest rate decision, expected to be held unchanged.
The European Union is reported to be working on a white paper which will see new methods proposed to scrutinise state-owned businesses from countries like China, amid an environment of rising tensions between the West and China.
USD: Balance of trade expected to widen
The dollar is still down against the pound, amid continuing unrest and despite relatively positive data releases, with new non-manufacturing orders, activity and prices increasing. Today, the markets are looking ahead to balance of trade figures, expected to widen, and non-farm productivity, also expected to post a decline.
As other economies reopen with low infection rates, the dollar's status as a safe-haven currency is also speculated to be less attractive for investors at current, helping to reduce demand.
For more on currencies and currency risk management strategies, please get in touch with your Smart Currency Business trader on 020 7898 0500 or your Private Client trader on 020 7898 0541.