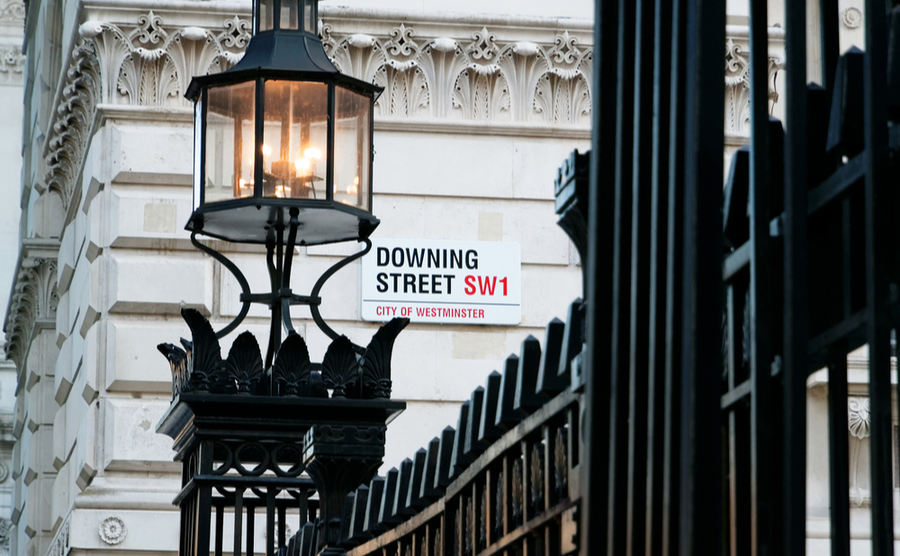 The pound started this week in the early morning down against the dollar and euro, although it appears to be regaining some ground. Poor economic data, with services and manufacturing PMIs showing record lows, put pressure on sterling last week, while euro in turn has been buoyed by better-than-anticipated retail sales. News this Sunday that Boris Johnson had been admitted to hospital also contributed to the drop yesterday. Downing Street has emphasised that it is only a precautionary measure.
Public disagreement between EU member states over the use of proposed 'coronabonds' to stem the effects of the economic disruption from coronavirus have made investors wary. Tomorrow, the Eurogroup will meet again and the markets will be watching closely for any sign of a change.
The dollar is still benefitting from its position as a safe haven currency, despite non-farm payrolls suffering one of the worst drops in over a decade, at -701,000.
Speak to your Business Trader on about protecting your upcoming transfers from this uncertainty. Ask for a forward contract: it's an easy way to lock in a fixed exchange rate for up to two years, removing your business from the risks of the live markets.
GBP: Sterling weakens as UK economy suffers
Sterling weakened against both the euro and the dollar on Friday, as PMI data showed that the Services and Manufacturing industries slumped to a record low.
The final composite Purchasing Managers' Index covering the two sectors fell to 36.0 from a preliminary "flash" reading of 37.1, and 53.0 in February. The figures signal the fastest downturn in service sector activity since the survey began in July 1996 and the fastest decline in manufacturing production since July 2012.
A former Bank of England official has warned that unemployment in Britain and the US could surpass the levels reached during the 1930s Great Depression within months, as the coronavirus crisis continues to impact the global economy.
Today, we'll see Construction PMI, which is expected to drop into contraction territory, and Industrial Production figures on Thursday.
At the end of last week, Health Secretary, Matt Hancock, said that the government has "huge work" to do to fulfil its target of testing 100,000 people a day.
EUR: Italian construction drops to record lows
After a week of losing ground to the pound, the euro ended on a slightly higher note against sterling. It was given a slight boost by better-than-expected retail sales on Friday, after a morning of disappointing services and composite PMI data, coming in largely below expectations. This morning, however, German factory orders have come in low but, surprisingly, not as much as the markets had expected. The German, French and Italian construction sectors have also posted a decline in PMI figures, with a significant drop in Italy to a record low.
Earlier last week, euro weakened on the back of uncertainty over the cohesiveness of the European Union's response to the coronavirus crisis. Germany, Australia, the Netherlands and Finland, nicknamed 'the Frugal Four', have so far refused any participation in a proposed 'corobonds' scheme to help out the countries hardest hit by the pandemic, such as Italy and Spain.
The 'Eurogroup' is set to meet tomorrow again. The markets will be watching close for any signs of inching towards a compromise, after its leader, Mario Centeno, warned last week that coronavirus and 'its lasting consequences should not become a source of fragmentation' for the eurozone.
USD: Dollar strong despite dire Non-Farm Payrolls
The dollar was in a strong position at the end of last week, despite non-farm payrolls coming in much worse than expected at -701,000 for March, halting a decade of jobs growth in the US.
It could be said that the figure next month will be even worth, as it will take into account the full effect of lockdown and social distancing measures.
A series of economic data, including inflation rate, are expected for the US this week, as well as FOMC meeting minutes on Wednesday. However, it's likely that the dollar will continue to be driven by its appeal as a safe haven currency.
For more on currencies and currency risk management strategies, please get in touch with your Smart Currency Business trader on 020 7898 0500 or your Private Client trader on 020 7898 0541.