Pound climbs against the US dollar amid lower GDP growth
By Roseanne Bradley August 31st, 2023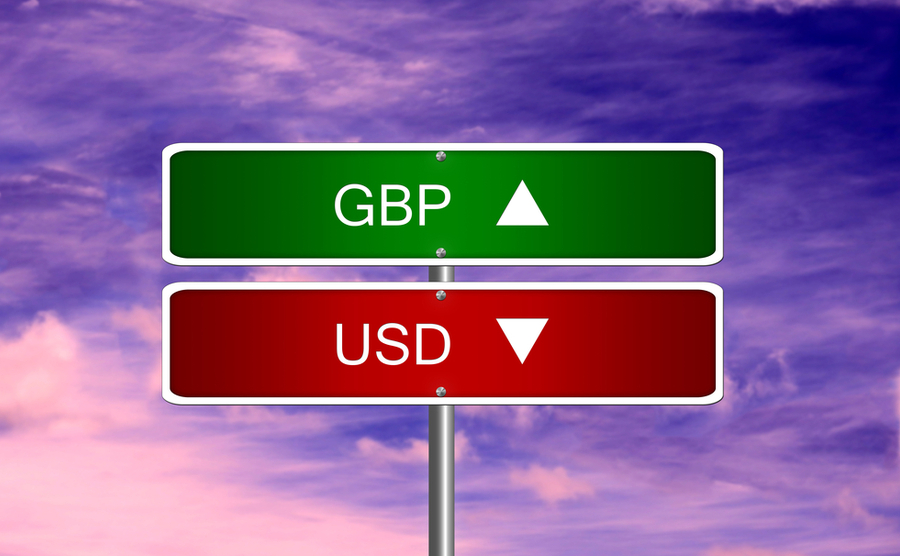 The pound gained close to 1% against the US dollar yesterday
The pound gained close to 0.8% against the US dollar yesterday as investors reacted to lower-than-expected jobs data from the US and Wednesday's GDP results. Sterling has continued to climb this morning.
The US economy grew less than expected in the second quarter of 2023, growing by 2.1%, compared to forecasts of 2.4%. The previous growth figure for the first quarter of the year was 2.0%.
German inflation remained unchanged at 6.1% in August, matching market expectations.
The euro gained over half a per cent against the US dollar on Wednesday, ending its downward cycle. It's not yet clear what fuelled the euro; however, economists are digesting rising inflation in Spain and France.
New figures from the Bank of England (BoE) revealed the number of new loans approved but not yet completed fell from 54,600 in June to 49,400 in July, representing a 10% drop. This marks the lowest number of mortgage approvals in five months and economists are putting it down to rising interest rates.
British property site, Zoopla said on Wednesday that the number of UK home sales are on track to be the lowest in a decade, presumably as soaring mortgage rates deter homebuyers.
Today, Bank of England chief economist Huw Pill speaks at the South African Reserve Bank Biennial Conference and the European Central Bank is due to public accounts of its July monetary policy discussions.
On a data front, France has preliminary GDP figures for the second quarter of 2023 and its consumer price index for August.
Later today, economists will receive the latest figures for US personal spending, personal income and the core PCE price index, which is a measure of the prices those in the US pay for goods and services.
Make sure any upcoming transactions are protected against the risks of sudden market movements. Secure a fixed exchange rate now with a forward contract; call your Business Trader on 020 7898 0500 to get started.
GBP: A quiet week for UK data
It's a quiet one for UK data this week, therefore the pound's position will be largely influenced by releases from further afield, namely weak US jobs data.
GBP/USD: the past year
EUR: French inflation higher than expected
France's consumer price inflation rose to 4.8% year-on-year in August, up from 4.3% in July and exceeding expectations of 4.6%. At 10 am (UK time) this morning, economists will receive data on inflation for the Euro Area.
USD: Spotlight on tomorrow's non-farm payrolls
Tomorrow morning, US investors will receive the latest non-farm payrolls, which reflect the number of jobs in the private sector and government and is forecast to have created 180,000 jobs in August.
For more on currencies and currency risk management strategies, please get in touch with your Smart Currency Business trader on 020 7898 0500 or your Private Client trader on 020 7898 0541.