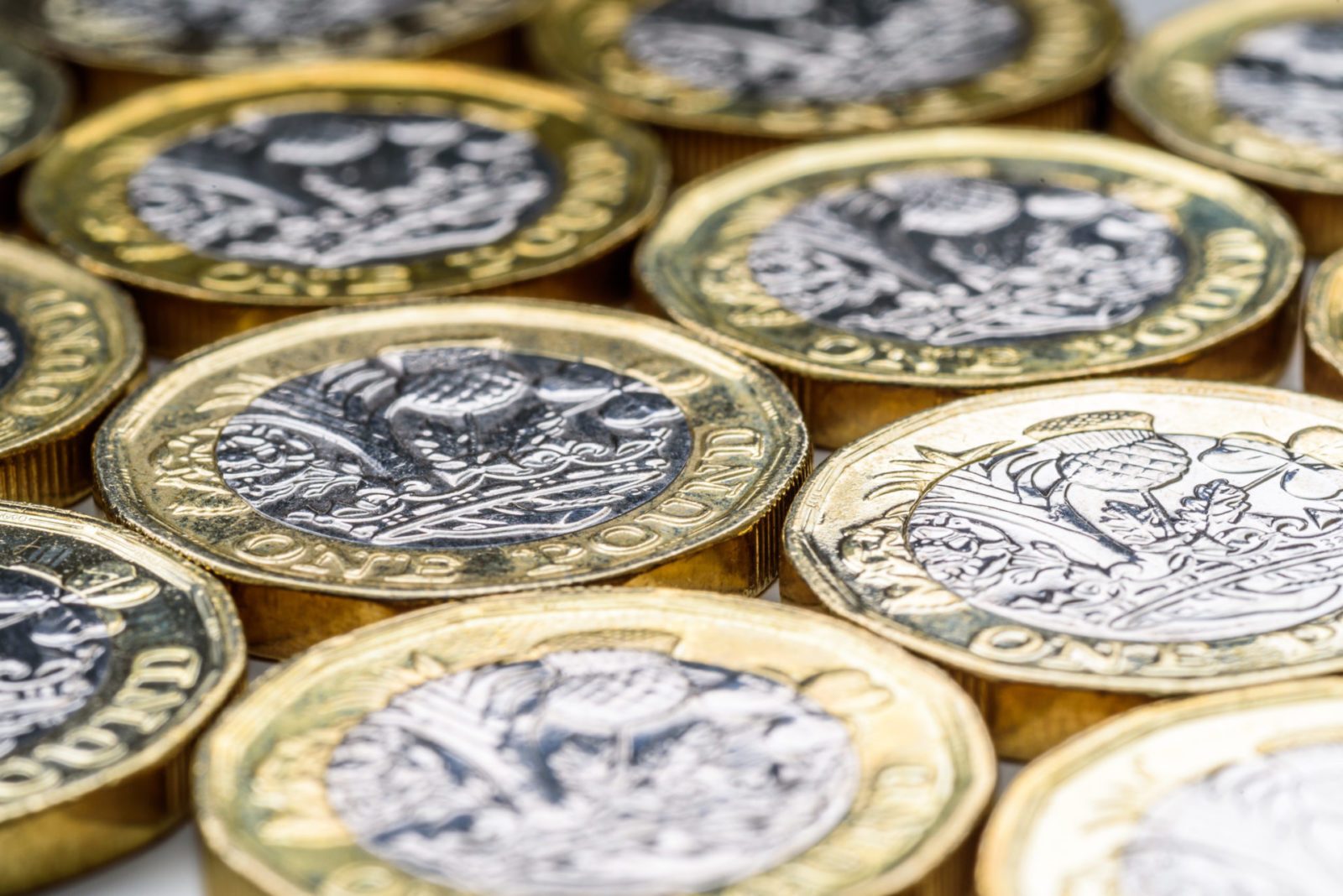 Sterling is under pressure this morning following a further decline in construction PMI – and not helped by concerns about who Theresa May's replacement will be, and what it will mean for Brexit and the possibility of a no-deal.
The markets will be watching closely for any signs of a rate change from the ECB meeting today, although it seems highly unlikely. In fact, a further push back of rate hikes seems more and more probable.
Indications of a possible rate cut over in the US have helped to push the dollar low, as did poor American factory growth, hitting its lowest rate in nearly a decade.
There's a lot of volatility on the markets this week, so make sure to protect your business on all transfers you make. Speak to your Business Trader on 020 7898 0500 today about locking in an exchange rate with a forward contract.
GBP: Pound under pressure ahead of Services PMI
The pound is down against the euro this morning. It briefly benefited from a weaker dollar, but remains affected by the ongoing uncertainty in Parliament.
Sterling rose slightly yesterday due to assurances from President Trump that the US was committed to a trade deal with the UK. However, concerns about a no-deal Brexit are still weighing on the pound, as are recent poor economic data releases.
The Construction PMI figure was released yesterday coming in at 48.6, its third decline in four months. This missed the estimated figure of 50.6 and indicates contraction, proving to be the worst month for the construction industry in almost a year. This poor figure is thought to be due to postponed investment from customers due to Brexit uncertainty.
Today we'll see the release of Services PMI, which is expected to remain near stagnation at 50.6.
EUR: Euro up against pound and dollar
The euro is up against both the pound and the dollar this morning, as poor rate expectations from the US and poor economic releases from the UK keep both low.
Nonetheless, it is still a mixed week for the euro, with Italian unemployment coming in slightly above expectations, and differing expectations for the ECB meeting today. We might see rate hikes pushed back again beyond the end of this year, or possibly a release of the terms of the ECB's new 'targeted long-term refinancing options', aimed at incentivising bank to lend.
USD: Further rate cut comments weaken the dollar
The dollar is in a weak position this morning as it tries to recover from comments made by the Federal Reserve Chairman, Jerome Powell.
He indicated yesterday that there may be a rate cut on the horizon, a day after American factory growth hit its lowest figure in nearly a decade. Powell specifically mentioned disruption due to the ongoing trade wars, stating that "We are closely monitoring the implications of these developments for the U.S. economic outlook and, as always, we will act as appropriate to sustain the expansion…"
For more on currencies and currency risk management strategies, please get in touch with your Smart Currency Business trader on 020 7898 0500 or your Private Client trader on 020 7898 0541.