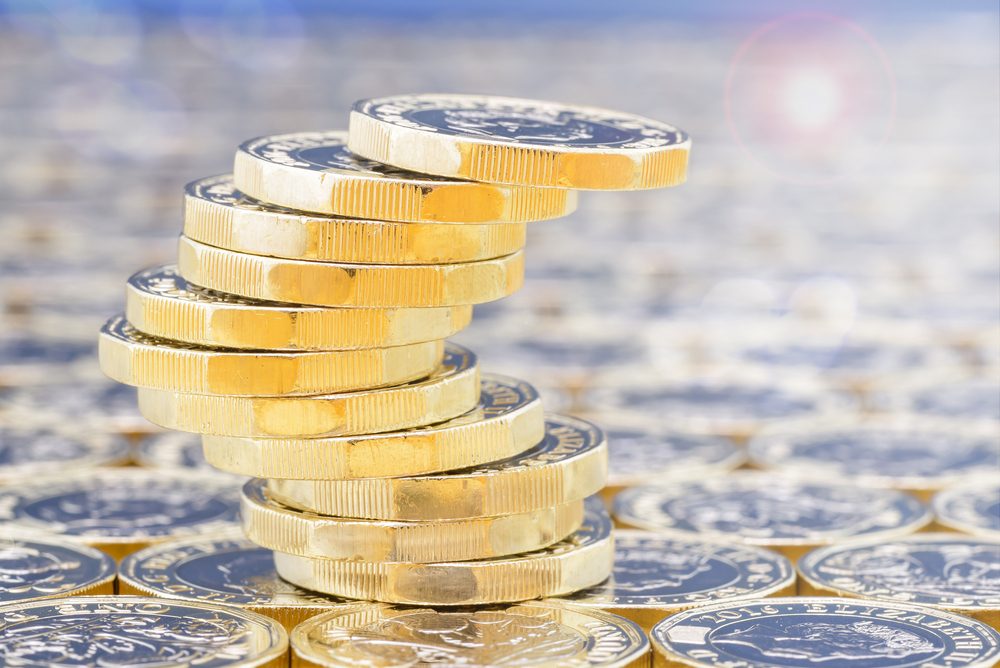 On Friday, the pound suffered its biggest one day loss against the dollar this year, but it staged a recovery yesterday following comments made by Dominic Raab. Speaking to Talk Radio on Monday morning, the Brexit secretary said that he was confident of securing a deal and that these 'blips in the road' are 'blown a little bit out of proportion'. There's probably some truth in what he says, although whether this will equate to securing a good Brexit deal with the EU is another matter.
Investors received the comments warmly and the pound regained a lot of the ground it lost against the dollar. However, many analysts suggested that Raab's optimism could only support the pound for so long and the feeling is that investors will have to see something a little more concrete if the pound is going to continue its recovery. Here, it is important to highlight how a Brexit agreement is unlikely to be forthcoming any time soon, so there is a real opportunity to hedge your exposure against further volatility.
Meanwhile, China accused the US of 'trade bullyism' following the imposition of new tariffs which came into force yesterday. Beijing said it was willing to restart trade negotiations with America, but only if the talks are 'based on mutual respect and equality'. The tariffs from both sides could have been worse, which could either be seen as a level of measure, or a means to allow room for further tariffs in the future. Economists have long warned that global economic growth could be affected by the tariffs if the trade war continues.
Today is relatively quiet on the economic data front, but we will see wholesale prices from Germany in August. The Labour conference will continue to debate the option of a fresh Brexit vote. Shadow chancellor John McDonnell has said a new referendum should only be about a departure deal, but shadow Brexit secretary, Sir Keir Starmer insists Labour has not ruled out holding an in/out referendum on the final Brexit deal.
If you know a company or individual with dealings in foreign currency then why not refer them to us? We'll get in touch with them and, if we can be of assistance, you could receive a £50 Amazon voucher.
GBP: pound bounces back but factory orders weaken
Sterling recovered some of the ground it lost against the dollar on Friday, following comments made by Dominic Raab. Investors were buoyed by his confidence that a Brexit deal could still be reached, despite evidence to the contrary. The government remain divided on the best route forward and the markets will certainly need to see reasons to believe we can avoid a hard Brexit. Speaking of Brexit, the government published its latest set of no-deal Brexit planning papers yesterday. You can read them here.
Meanwhile, CBI industrial trends orders for September declined to a four-month low of -1 from +7 in the previous month. The markets had been expecting a figure of +5, so the release was rather disappointing. Export orders fell to the lowest level since October 2017, but output expectations for the next three months remain strong.
Nothing is on the economic data schedule today, but there will no doubt be further news on what next for the Brexit negotiations. Tomorrow is busier, with UK finance mortgage approvals for August, as well as the CBI distributive trades for September.
EUR: German Ifo survey better than expected
The main release from the eurozone yesterday was the German Ifo business climate survey for September. Although the figure dipped to 103.7 from 103.9 the previous month, it was better than the expected 103.2. Ultimately, the reading suggests that businesses in Germany are not too concerned about the increased trade tensions between China and the US. Not yet, anyway.
The euro made some gains against the dollar to start the week in decent fashion, although it did slip a little against sterling. It is felt that upbeat Brexit comments made by Dominic Raab have helped boost the pound, although unless developments are announced soon, we can expect the optimism to fade and support for the pound will wane. The dollar is clearly suffering from trade war fears.
The only release of note today is the wholesale prices from Germany for August. Month-on-month, the figure is expected to hit 0.2% from 0.0% in the previous month. On Wednesday, we will have the European Central Bank's non-monetary policy meeting.
USD: headlines dominated by political events
With no major economic data releases from the US yesterday, the headlines were dominated by political events. First, Donald Trump called his supreme court nominee Brett Kavanaugh 'a fine man with an unblemished record' following New Yorker reports of fresh allegations of sexual misconduct. Second, there were conflicting reports over deputy attorney general, Rod Rosenstein.
Rosenstein was overseeing the investigation of Russian election interference and whether it was linked to Trump's campaign, but it was reported that he was preparing to resign at the same time as it was suggested he was going to be sacked. Rosenstein has discussed secretly recording the president, which is the reason all of this has come about.
After what is a quiet start to the week for US economic data, it picks up on Wednesday, with new home sales for August and the Federal Reserve's interest rate decision. It will also be interest to see what the Federal Open Market Committee economic projections are, as well as what is said in the Fed's press conference.
For more on currencies and currency risk management strategies, please get in touch with your Smart Currency Business trader on 020 7898 0500 or your Private Client trader on 020 7898 0541.