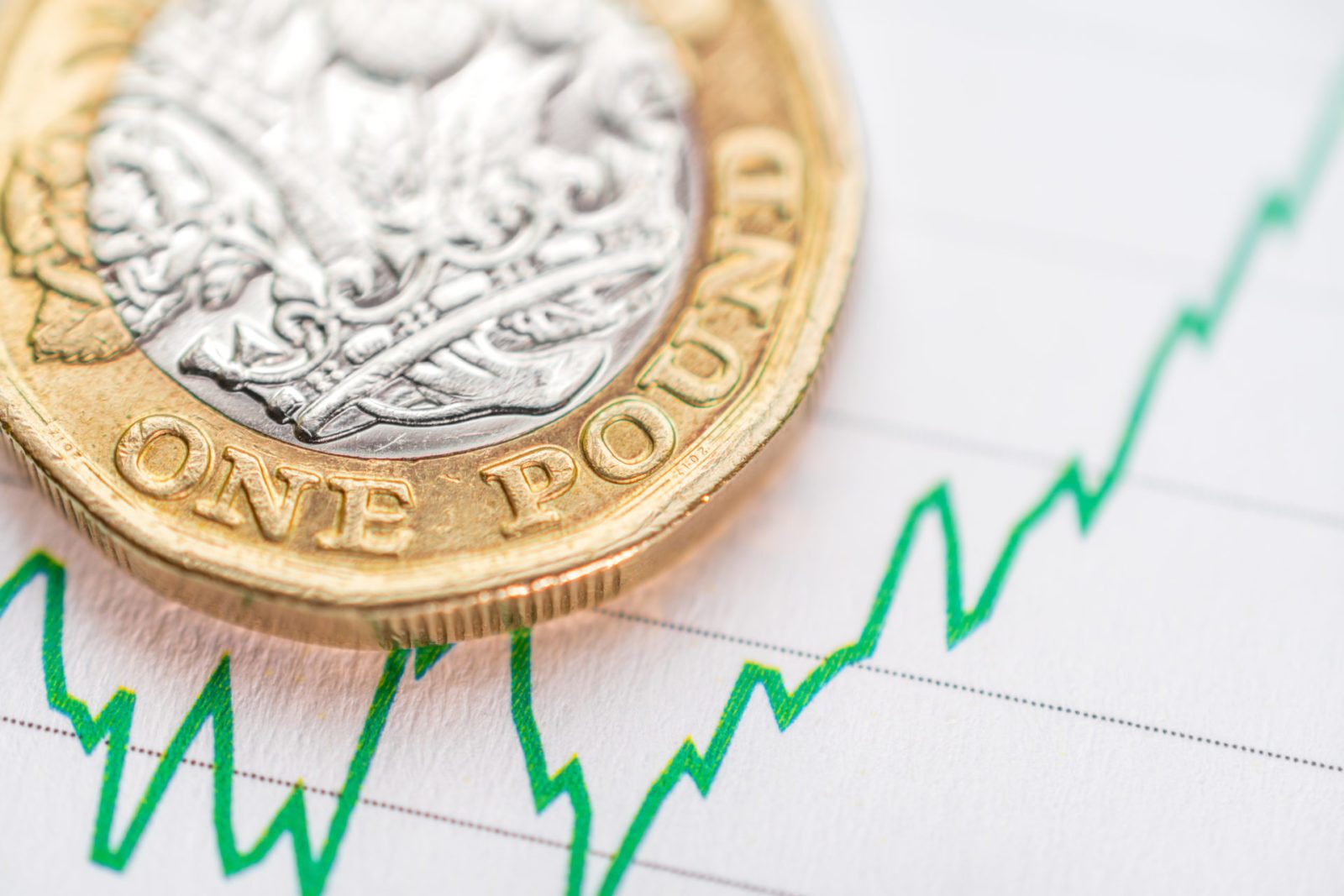 The pound has reached near one-week highs today, as hopes have been raised that no-deal could be avoided – although this lift could be short-lived, as there will be plenty of political back-and-forth before any concrete happens.
Sterling is also benefitting from a weakened euro after Olli Rehn, of the ECB's Governing Council, told the press that a large-scale stimulus package would be required to boost the European economy.
The dollar has also profited from this uncertainty, and is up against the euro. However, it is down against the pound, despite a surge in US retail sales.
Protecting your business from this volatility. Take advantage of a forward contract to lock in today's rate for up to two years. Speak to your Business Trader on 020 7898 0500 to get started.
GBP: Sterling reaches one week high
Sterling is near one-week highs this morning, as rhetoric around blocking a no-deal Brexit ramp up. Despite this, Labour's plan to install Jeremy Corbyn as caretaker Prime Minister has been met with opposition from key potential allies, such as the Liberal Democrats. Lib Dem leader Jo Swinson has reportedly offered to meet Corbyn in the coming days, to discuss who else might be able to lead an emergency government. The SNP and Plaid Cymru have not ruled out supporting a cross-party government.
The pound was also given a boost by stronger-than-expected retail sales data, which raised hopes that the economy may be in better shape than previously thought. Monthly sales volumes rose 0.2% after a 0.9% surge in June, beating the forecast of a 0.2% decline. This was mainly driven by online shopping, with the strongest growth in online spending in three years.
EUR: Concerns over ECB stimulus push euro down
Suggestions that the ECB will go down the route of a sizeable economic stimulus package have put downward pressure on the euro this morning. Olli Rehn, Governor of the Bank of Finland and a member of the ECB's Governing Council, told the Wall Street Journal yesterday that 'a significant and impactful policy package' would be needed to boost the eurozone's ailing economy.
Meanwhile, the Euro STOXX banks index has dropped to 2012 levels, when the eurozone was at the height of its debt crisis. Reuters reports that the index is now only a few points distant from reaching the levels of the 1980s.
USD: Dollar benefits from strong retail data
The dollar is weak against the pound but strong against the euro today. A surge in US retail sales has allowed the greenback to hold onto its gains and eased concerns about a slowing economy. The report showed that sales rose by 0.7% last month, after a 0.3% growth in June.
Uncertainty surrounding the US-China trade war continues. President Trump has finally acknowledged that US consumers will have to pay something towards the cost of rising tariffs. On pushing the tariffs back to December he said, "We're doing this for the Christmas season, just in case some of the tariffs would have an impact on US consumers."
Meanwhile, President Trump has "expressed interest" in buying Greenland from Denmark. He has reportedly asked his aides to explore the possibility, and has sought the view of the White House counsel. The US already has a major airbase on the island. Denmark is yet to issue a response.
For more on currencies and currency risk management strategies, please get in touch with your Smart Currency Business trader on 020 7898 0500 or your Private Client trader on 020 7898 0541.