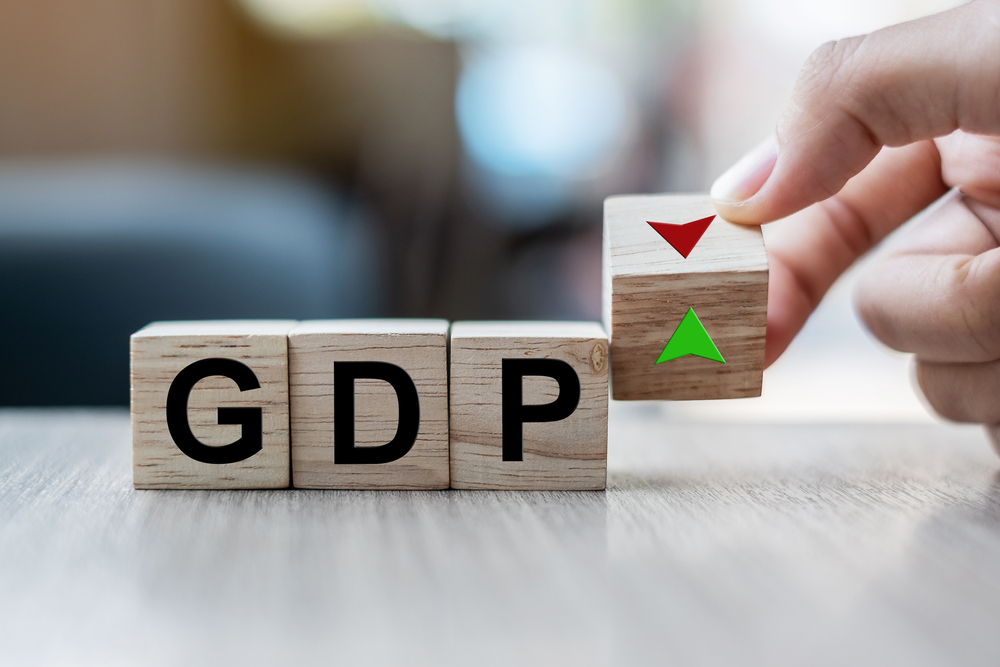 GDP
Sterling recovered strongly over the course of yesterday, gaining around 0.75% against the US, Canadian and Australian dollars and half of that against the euro.
That has been boosted further this morning by news that the economy grew by 0.3% between December and January, supported in particular by the services sector. GDP was ahead of expectations, although output remains 0.2% below February 2020, the month before the pandemic hit. Since Wednesday GBP/USD has regained well over 1%.
"The main drivers of January's growth were the return of children to classrooms, following unusually high absences in the run-up to Christmas, the Premier League clubs returned to a full schedule after the end of the World Cup and private health providers also had a strong month," said Darren Morgan, ONS director of economic statistics.
With the Budget next Friday, the Chancellor can make plans based on a stronger economy than expected.
However, the FTSE has been hit by a sell off in US bank stocks as investors worry that banks are over-invested in US Treasury bonds. The drop in share price has spread to European banks too.
Also in the US, President Biden has announced swingeing tax rises on high earners. He pointed out that when he took office there were "650 billionaires in America. Now there are over a thousand" and the average federal tax they pay is 3%.
In other economic news, house prices remain on a downward trajectory, still hamstrung by rising borrowing costs, but are stabilising, according to RICS' surveyors.
In China, Xi Jinping was confirmed as president, to no-one's surprise, for an unprecedented third term.
Make sure any upcoming transactions are protected against the risks of sudden market movements. Secure a fixed exchange rate now with a forward contract; call your Business Trader on 020 3918 7255 to get started.
GBP: Services fightback ends week strongly for sterling
Sterling bounced back yesterday from the heavy losses of Tuesday, recovering much of what it had lost against USD and all that it had lost against the euro. This morning the upward trajectory has continued, following excellent news on the UK economy, where the services sector grew by 0.5% in January.
The midweek losses largely came from central bank comments here and in the USA. America continues to face sticky inflation, according to Federal Reserve chair Jerome Powell, whose comments were considerably more hawkish than the Bank of England's own interest-rate setter Swati Dhingra. She advocated holding interest rates where they are to avoid damaging the economy.
While the gain has been only back to Tuesday's rates against USD and EUR, there have been significant rises against, for example, the Australian dollar, where sterling is close to reaching its highest point for a year.
Data from the UK has been positive this week, with almost all indicators in the green. That included new car sales, construction PMI, retail sales and house prices, which surprised the markets by rising, at least according to the Halifax House Price Index.
The first big event of Budget-week will be unemployment data on Tuesday, but with much happening in the US data- and business-wise there could well be movement at any time.
GBP/USD past year
EUR: Euro beats all-comers bar sterling
The single currency strengthened decisively against the US and Canadian dollars yesterday while losing roughly 0.35% against sterling. Those losses have been extended this morning.
However, overall it has been a strong week for the euro, gaining over 1% against the commodity-backed and Scandinavian currencies while coming in evens on the week against USD.
This is despite much of the week's economic data being negative. There wasn't a great deal of data going round but there were disappointing results for construction PMI, retail sales and GDP, which flatlined across the eurozone in the last quarter of 2022.
Next week starts quietly, but there will be an interest rate decision on Thursday and eurozone inflation on Friday.
USD: Mixed week potentially perked up by non-farm payrolls
It was all downhill for the US dollar against sterling yesterday as it drifted from midweek's strong rises in the wake of Jerome Powell's hawkish testimony to the US Senate.
Nevertheless it ended Thursday significantly stronger than many currencies compared to the start of the week.
Leading the markets yesterday was unemployment data, with higher-than-expected jobless claims of 211,000 suggesting a softening of the US labour market.
This afternoon there will be non-farm payrolls. Next week starts quietly but hold onto your hats for Tuesday's inflation data.
For more on currencies and currency risk management strategies, please get in touch with your Smart Currency Business trader on 020 3918 7255 or your Private Client trader on 020 7898 0541.