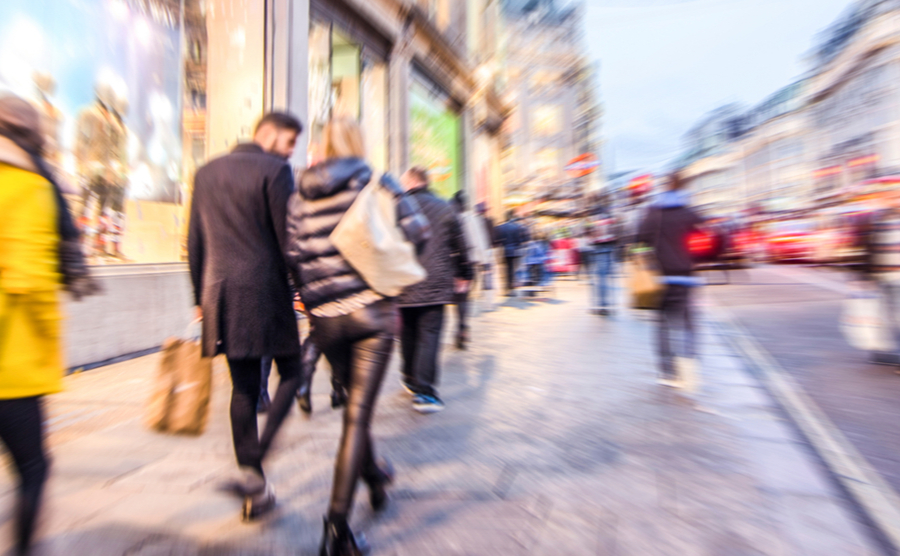 Sterling gained 1% or so on the euro overnight, continuing this morning as retail sales grew by 3.6% between June and July. Indeed retail sales were higher than in February, before the pandemic began. This makes is less likely that interest rates will be cut further and hence was supportive of the pound.
Although supporting the idea of a V-shaped recovery, the UK government debt has now reached £2tn for the first time. We eagerly await "flash" PMI at 9.30am.
The 'air bridge' between the UK and Portugal was reopened – but closed between the UK and Croatia, Jamaica and Austria.
Today we will get an update on Brexit trade talks. Don't expect any major breakthroughs, but GBP/EUR could move in reaction to the general tone of the announcements through today.
In the US, Joe Biden has formally accepted the Democrat nomination and on current polling will be elected President in less than 11 weeks. It could be a long 11 weeks though.
Make sure any upcoming transactions are protected against the risks of sudden market movements. Secure a fixed exchange rate now with a forward contract; call your Business Trader on 020 7898 0500 to get started.
GBP: Retail sales don't disappoint
The pound was boosted by increased retail sales, more than gaining what it lost against the euro yesterday and gaining its losses against the dollar. Sterling has risen 7% against the dollar over the past seven months, but this has been mainly due to dollar strength.
As the week draws to a close, the market will be looking for any updates on Brexit negotiations, which resumed in Brussels on Tuesday. Brexit is still thought to be a major driver for the pound, so any news could have an impact.
Consumer confidence data will be out at 9.30am.
EUR: Officials uncertain about outlook
Minutes from the ECB's latest monetary policy meeting were released yesterday. The word 'uncertainty' appeared 20 times, which probably sums up the outlook for most central banks at the moment. There were no huge revelations, but officials were keen to distinguish between economic 'rebound' and 'recovery', saying that despite recent positive data, there was no room for complacency in the current climate.
There was a little controversy over the coronavirus recovery package. Some officials weren't keen on the possibility of an increase to the 1.35 trillion euro programme, whilst others called for flexibility.
USD: Dollar regains safe-haven appeal
The dollar was slightly stronger yesterday as its safe-haven appeal came into play again. This was a result of meeting minutes from the Federal Reserve, which expressed worries over the US economy, and jobless claims data.
Weekly US jobless claims on Thursday once again surged over 1 million. The number of Americans filing a new claim for unemployment benefits rose unexpectedly to 1.106 million for the week ending the 15th of August, from the 971,000 the week before.
For more on currencies and currency risk management strategies, please get in touch with your Smart Currency Business trader on 020 7898 0500 or your Private Client trader on 020 7898 0541.