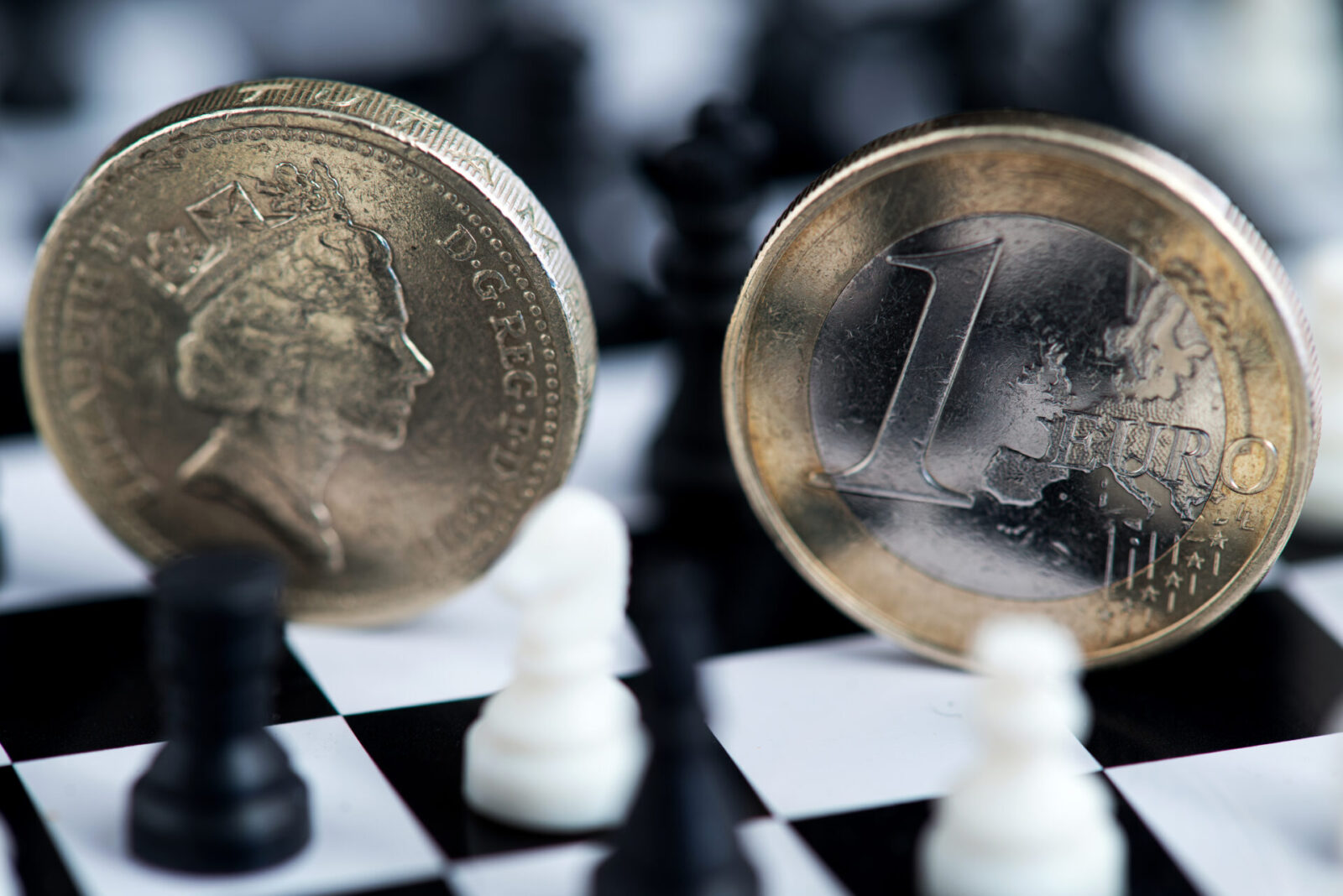 The pound has been reacting to Brexit news recently and awaits further updates today about the progress of negotiations this week. Reports yesterday suggest that talks will now enter a 'tunnel period', where the two sides are content with progress and just need to finalise outstanding details.
The dollar is stronger this morning due to reports that President Trump and the First Lady, Melania Trump, have tested positive for COVID-19. This comes just a month before the Presidential election in November.
Non-Farm Payrolls will be released this afternoon, which will give a strong indication of how the US economy has performed over the last month. We'll also see inflation rate figures for the Euro Area.
Make sure any upcoming transactions are protected against the risks of sudden market movements. Secure a fixed exchange rate now with a forward contract; call your Business Trader on 020 7898 0500 to get started.
GBP: Frost due to update on Brexit progress
The pound is volatile today against both the euro and the dollar, as it awaits more news of how Brexit talks have progressed this week. The UK's Chief Negotiator, David Frost, is expected to give an update today on how talks have developed.
Yesterday, the pound strengthened after reports that negotiations would now enter a 'tunnel period', where the two sides are happy with progress and are now looking to finalise any outstanding details.
The EU has launched legal action against the UK for the Internal Markets Bill, however, the UK are still reportedly optimistic that a deal can be reached.
EUR: Inflation rate figures for Euro Area today
The European Commission sent a letter of formal notice to the UK yesterday, indicating that they will be taking legal action against the Internal Market Bill, which seeks to change the Withdrawal Agreement and break international law. Despite this, they are giving the UK one more month to amend the bill.
Despite this, if a trade deal can be reached between the two sides, the controversial parts of the Internal Market Bill shouldn't come into play.
Meanwhile, the ECB are making strides on introducing a 'digital euro', which is designed to be used instead of digital money such as Bitcoin. Other central banks, including the Federal Reserve, are working on similar projects for their own currencies.
Data released yesterday revealed that the Euro Area unemployment rate increased to 8.1% in August, matching market expectations.
Today, inflation rate figures will be released for the Euro Area. They are expected to come in at -0.4% month-on-month and -0.2% year-on-year.
USD: Trump tests positive for COVID-19
The dollar has strengthened this morning after news that President Trump has tested positive for coronavirus. Due to it's safe-haven status, the dollar tends to rise in times of uncertainty.
The President and First Lady have tested positive for COVID-19 and are now in quarantine, announced in tweet this morning. This comes just a month before the upcoming Presidential election, so any developments could cause further market volatility.
The greenback awaits Non-Farm Payrolls data today, which is expected to show that 850,000 new jobs were created in September. This would be less than August's figure of 1.371 million. Unemployment and factory orders data will also be released this afternoon.
For more on currencies and currency risk management strategies, please get in touch with your Smart Currency Business trader on 020 7898 0500 or your Private Client trader on 020 7898 0541.