Pound and euro up against dollar compared to last month
By Roseanne Bradley December 7th, 2022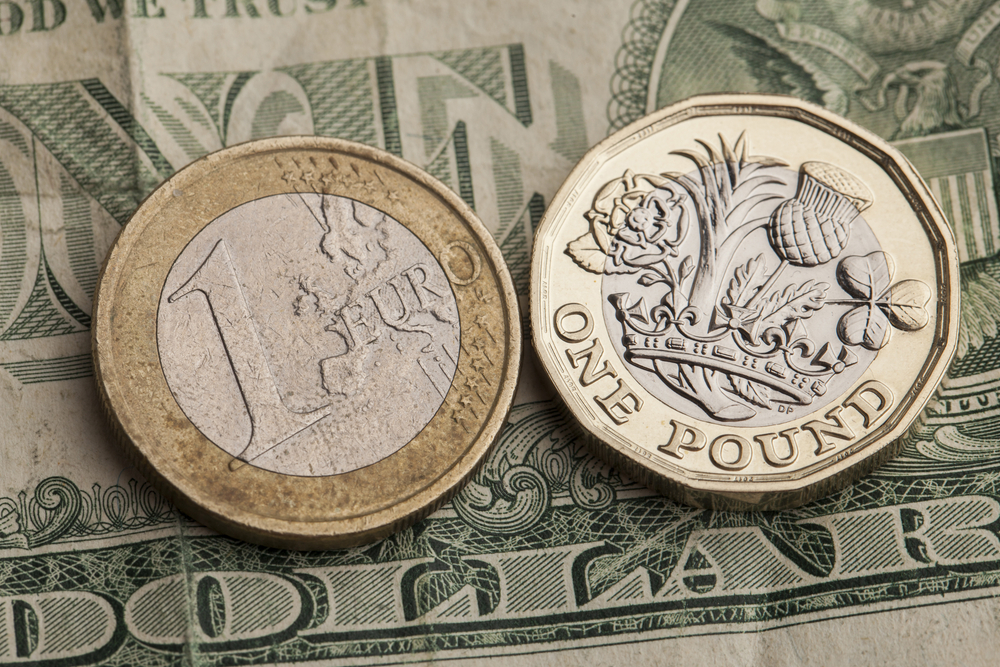 The pound and euro are both marginally up on the dollar this week
The pound and euro have maintained gains against the US dollar. Both currencies are currently trading considerably higher against the dollar when compared to this time last month.
This could have been influenced by pressure on Wall Street yesterday as key stocks The Dow, Nasdaq and the S&P 500 respectively lost points.
German factory orders may have also boosted the euro yesterday as data revealed factory orders rose above estimates of 0.1%. This is the first time that orders have grown since July.
The Competition and Markets Authority accused fuel retailers of "rocket and feather tactics" yesterday, following record prices this year and revealed it's to investigate further.
Meta, previously Facebook, fell more than 5% yesterday following a report on an EU declaration which noted Facebook and Instagram should not require users to consent to personalized ads.
The Bank of England recently raised interest rates by 75bps to 3%, following a majority vote. At midday today, we will receive an update on this from Phil Evans.
Today, chancellor Jeremy Hunt is expected to discuss aid for mortgage borrowers in his first talks with chief executives.
As for data yesterday, US markets heard the US trade gap widened to a four-month high of $78.2bn in the month of October. This was over $5bn higher than the forecast -$73bn.
In the Euro area, Construction PMI fell the most it has since early May 2020. This decline is the seventh most consecutive monthly contraction across the sector. This decline is believed to be led by housing and civil engineering.
Make sure any upcoming transactions are protected against the risks of sudden market movements. Secure a fixed exchange rate now with a forward contract; call your Business Trader on 020 7898 0500 to get started.
GBP: House price index drops considerably
This morning markets heard UK house prices recorded their biggest falls since October 2008. The monthly index came in at -2.3%, considerably lower than the forecasted -0.1%. This marks the third consecutive month of declines.
Halifax and The Bank of Scotland reported that the typical UK property price is now £289,579, which is £46,403 higher than pre-pandemic levels. We have yet to see whether the pound has reacted to this.
GBP/USD: the past year
EUR: Marginal gains against dollar
Yesterday the euro saw gains against the US dollar but may have lost momentum. Markets await GDP growth and employment stats in the euro area which are due to be released this morning.
The European Central Bank has two scheduled speeches this afternoon, where policymakers may present on the current monetary policy which was recently tightened to combat high inflation.
USD: Logistics second lowest on record
The US Logistics Manager's Index fell to 53.6 in November from 57.5 the month before. This is the second lowest reading on record, the lowest being from April 2020.
The slowdown in growth is believed to be due to the quick movement of goods as holiday spending increases in the lead up to Christmas.