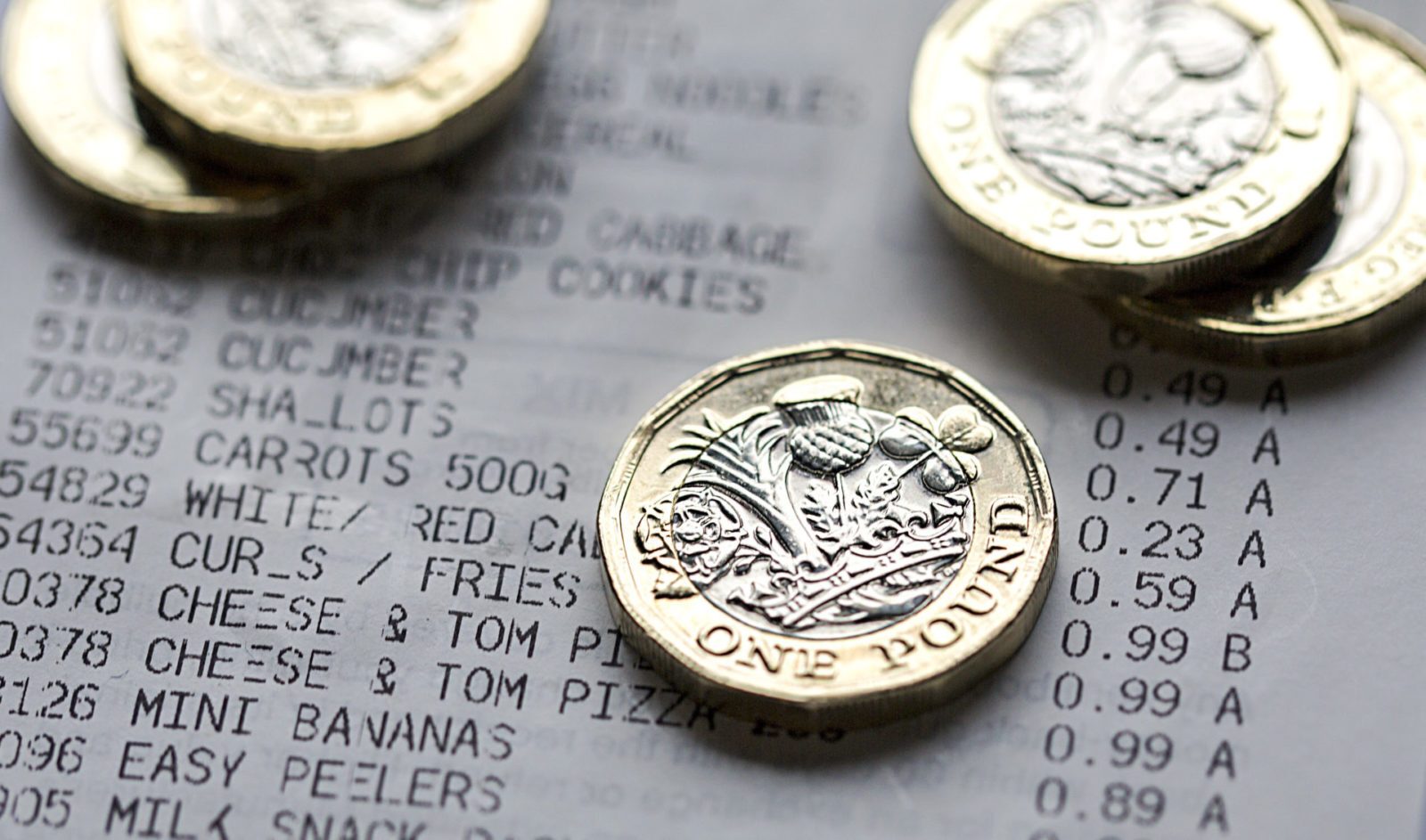 Good retail sales data yesterday failed to give sterling a boost after its highs earlier in the week, with the euro slightly gaining ground yesterday afternoon.
The ECB's meeting notes showed expectations of 'positive but modest' growth, despite 'elevated' risks from Brexit to coronavirus.
Likewise, the Federal Reserve's FOMC notes showed a note of cautious optimism, with America's economy expected to be more resilient to uncertainty around certain factors like coronavirus.
Speak to your Business Trader on 020 7898 0500 to find out how to protect your business against these risks with a forward contract, locking in the same exchange rate for up to two years.
GBP: PMI data to be released this morning
Despite positive data releases yesterday, the pound was weak against both the euro and dollar. Sterling particularly struggled against the greenback, which rose against a basket of currencies. This morning, the pound is still weaker against the dollar but firm against the euro.
UK retail sales for January beat expectations of 0.7%, coming in at 0.8% year-on-year and 0.9% month-on-month. This was due to a stronger demand for clothes and footwear and marked its largest monthly rise since March. There was also moderate growth by food retailers.
Today, a series of PMI figures will be released, which could have an impact on sterling. They're expected to move slightly higher across the board, with manufacturing predicted to move out of contraction territory.
EUR: Euro gains ground on expectations of 'positive but modest' growth
The euro gained ground against the pound yesterday, although it is still lower than the beginning of this month. After a week of data missing expectations, German consumer confidence came in as forecast, although still low. The ECB released its monetary policy meeting notes, saying that it forecast 'positive but modest GDP growth' for the Eurozone.
The slow recovery of the European manufacturing sector, however, meant that 'some caution was expressed about becoming too optimistic', and there are still plenty of risks ahead, especially with weak Asian demand and the upcoming Brexit talks.
This morning, Markit PMI's for the Eurozone have come in better than expected, although Manufacturing remains within contraction territory.
USD: Dollar strong across the board
The dollar went from strength to strength yesterday, rising against major currencies. Coronavirus worries have sustained its safe-haven appeal and a strong US economy has also helped the greenback.
The US economy is thought to be more resilient than other countries in the face of any global slowdown that could come as a result of the coronavirus. In their FOMC meeting minutes released yesterday, the Federal Reserve were cautiously optimistic about the economic outlook for the US.
We'll see a series of important data releases for the US today, including PMI figures. They're expected to show a slight drop for February.
For more on currencies and currency risk management strategies, please get in touch with your Smart Currency Business trader on 020 7898 0500 or your Private Client trader on 020 7898 0541.