Politics to set agenda on quiet week for economic releases
By Christopher Nye August 19th, 2019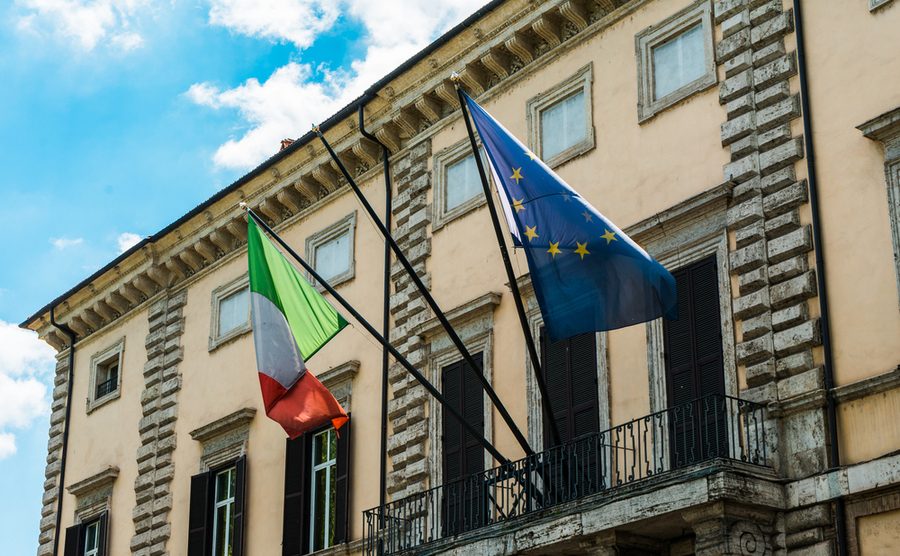 The Italian budget and political crisis continues.
It's a quiet week for economic releases, with the agenda largely expected to be dictated by political events. The pound is down against the euro and dollar, but, with concerns over the Italian political crisis in the euro, there is a lot of uncertainty on the horizon. Boris Johnson will visit European leaders this week, and the markets will be watching for any hint of a softening in stance from either side.
Tomorrow, Italy's President will return to address the Senate, and we will see if Salvini's called-for no-confidence vote goes ahead. If it does pass, and a general election is called, we could be in for a lot more uncertainty as Rome and Brussels square up over Italy's proposed budget.
The dollar is up this morning, ahead of Jeremy Powell's speech. He is expected to lay the groundwork for further rate cuts this year.
Don't leave your business open to this volatility – secure today's exchange rate for up to two years with a forward contract. Speak to your Business Trader on 020 7898 0500 to get started.
GBP: Johnson to meet Merkel and Macron later this week
The pound is down against the euro and dollar this morning, after a choppy week last week. This week will be a quiet one for economic releases, although we will see industrial trends on Tuesdays, which are expected to have picked up, albeit still remaining in the negatives.
Most of the influence on the pound, then, is expected to come from external political factors. Jeremy Corbyn, on a visit to Northamptonshire today, will claim that there must be a 'once-in-a-generation chance for a change of direction' through a General Election, which he hopes to trigger with a no-confidence vote. The Conservative Party's chairman James Cleverly has responded that Labour is just causing more 'dither and delay', with a 'cynical attempt to seize power.'
Later this week, the markets will be watching closely Boris Johnson's first visits to France and Germany as Prime Minister, where he will meet with Macron and Merkel. Although talks are theoretically more focused on the upcoming G7 summit, it would be surprising not to hear any further comment on Brexit.
EUR: Worries over Italian political crisis continue
It's been a choppy start to the day for the euro, with concerns over the Italian political crisis weighing down on the single currency. Matteo Salvini has called for a vote of no confidence in the Prime Minister, also his coalition partner, but the date was postponed until the President returns tomorrow. If the vote takes places and is passed, there could be a general election – and Salvini could enter power. Having been at loggerheads with Brussels over Italy's 'expansionist' budget – despite its extremely high debt to GDP level – his election will raise worries over the performance of the euro.
Today we will see inflation figures, expected to come in slightly below last year and, at 11:00, the Bundesbank's monthly report. Like the pound, it is quiet on economic releases for the rest of the week, with Spanish balance of trade on Wednesday and European and German manufacturing figures on Thursday.
USD: Trump plays down worries of economic slowdown
Donald Trump has played down worries of a global economic slowdown, stating that America is 'doing tremendously well…consumers are rich, tax cuts loaded up with money…' His economic advisor Peter Navarro followed the same line, stating that 'we're going to have a strong economy through 2020 and beyond with a full market [and] the Fed will be lowering rates.'
The markets will be watching Federal Reserve Chair Jerome Powell's speech later this week closely, with general consensus being that it will set out expectations for further rate cuts following a quarter-percentage cut in July.
Trade war worries with China continue, with neither side yet approaching a deal. Trump Tweeted last night that America is still talking with China, but the results remain to be seen.
For more on currencies and currency risk management strategies, please get in touch with your Smart Currency Business trader on 020 7898 0500 or your Private Client trader on 020 7898 0541.