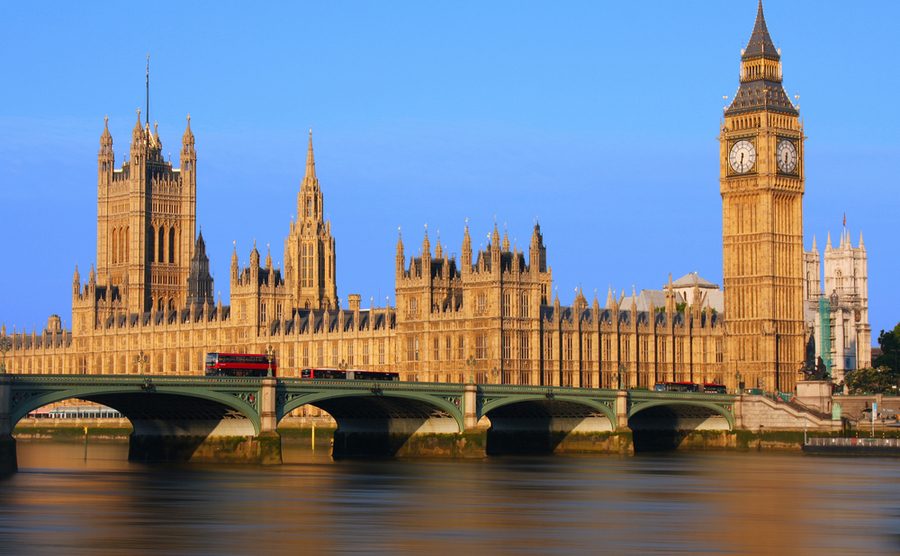 It was a choppy day for the pound yesterday, up following the granting of a three-month Brexit extension. However, the government's motion for a 12th December election were rejected yesterday, as they failed to get a two-thirds majority in the House of Commons. This doesn't mean that an election is off the cards, however, as the Prime Minister has said that he will try for a fourth time to propose an early poll.
Yesterday, the EU agreed to a longer, three-month extension until 31st January, despite reported opposition from France.
Don't leave your capital open to chance in this volatile time. Speak to your Business Trader on 020 7898 0500 to secure a fixed exchange rate with a forward contract today.
Our brand-new Quarterly Forecast is now available, outlining key events coming up for the pound, euro and dollar. By popular demand, we've also included brand new snapshots of Australia, Switzerland and China – download here.
GBP: Government's motion for 12th December election rejected
The pound ended yesterday on a choppy note, as Parliament rejected the government's motion for a 12th December general election, gathering just 299 votes in favour. One could well still be forthcoming, however, with the SNP and Lib Dems calling for 9th December. The Prime Minister has also said that he will try for a fourth time to secure an early election – this time through publishing a bill that will only need a simple majority to succeed, rather than the two thirds required previously. A bill is expected to be tabled today to allow this to happen.
It was a quiet day for economic releases, but CBI distributive trade balance rose for the third month running, although still in the negative and beating market expectations of a drop. Nonetheless, sales are still poor for this time of year.
Today, we will see housing price figures, mortgage approvals and consumer credit, and it will be interesting to see how the proximity to the now-delayed Brexit deadline has impacted them.
EUR: EU agrees to three-month 'flextension' until 31st January
The EU has agreed to a three-month so-called 'flextension' to Brexit, by which terms the UK can leave at any point before that date if a deal is agreed. This came despite French opposition to a longer extension, which was favoured by countries closely linked to the UK economy, like Ireland.
In his final speech to the European Central Bank, Mario Draghi has called for unity among policymakers, following a spilling into the public arena of disputes over his policy of returning to QE. As he passes on his position to Christine Lagarde, Draghi considered the successes of the ECB, arguing yesterday that 'public trust in the euro has risen to its highest level ever…[and]…policymakers are reaffirming the euro is irreversible.' Nonetheless, in a climate of a global slowdown, Christine Lagarde will have a number of challenges to deal with immediately as she assumes the position.
USD: S&P500 hits record high
The dollar ended the day down against the pound, as the latter was buoyed by a Brexit extension. The US's goods trade deficit shrank to USD 70.4 billion, as imports declined 2.3 percent month-on-month.
The S&P500 hit a record high, rising 0.6%, with Donald Trump tweeting that it was 'a big win for jobs, 401-K's, and, frankly, EVERYONE!'
The greenback awaits the Federal Reserve's decision on interest rates, which will take place tomorrow.
For more on currencies and currency risk management strategies, please get in touch with your Smart Currency Business trader on 020 7898 0500 or your Private Client trader on 020 7898 0541.