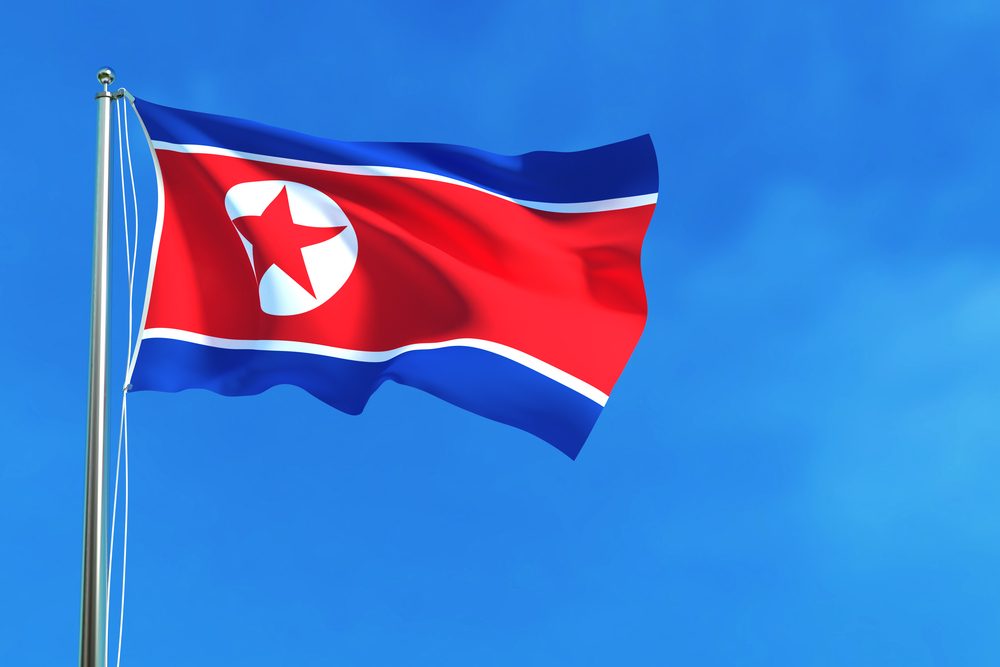 Sterling strengthened against the US dollar yesterday for the fourth day in a row following news that North Korea is ready to denuclearise if their regime's safety is guaranteed. North Korea told South Korea that it was willing to give up its nuclear weapons, thereby paving the way for talks with the US. This led to a fresh wave of dollar selling and it is certainly a situation to keep our eyes on. The horizon doesn't look quite so scary as it did not too long ago.
It was a different story against the euro, as the pound weakened a little, but there is no major cause for alarm given that there was no major economic data releases from the UK yesterday. The German construction purchasing managers' index fell to 52.7 in February from 59.8 the month before – which was a near seven-year high. Meanwhile the eurozone's retail PMI climbed to 52.3 in February from 50.8 in January.
Today's main release is the third estimate of the GDP growth rate for the fourth quarter of 2017. Both the month-on-month and year-on-year figures are expected to be revised downwards, albeit by 0.1% to 0.6% and 2.7% respectively. We will also see February's ADP employment change and January's balance of trade figures in the US.
The volatility we have seen this year, particularly between sterling and the dollar, really has helped demonstrate how important effective treasury risk management can be to your business's bottom line, profits and margins. There has been a more-than-six-cent difference between the GBP/USD high and low points so far this year. If you were transferring £1 million into dollars, this amounts to a discrepancy of more than $60,000. Such an amount can impact on your company's budget; get in touch with a member of our team today to see how we can help you mitigate the inherent risks of foreign exchange.
GBP: quiet day still sees sterling strengthen
The pound climbed higher against the dollar once more following reports that North Korea has opened the door for talks with the US. The regime's claim that they are prepared to denuclearise if their safety is guaranteed was certainly unexpected and could be a tactic to ease sanctions. However, the fact that they joined with South Korea at the Winter Olympics was a step in the right direction but, again, perhaps that was part of a bigger plan. We welcome the news, but it is difficult to receive the news without a degree of skepticism.
Today we have the Halifax house price index for February. Month-on-month, it fell by 0.6% in January and is expected to increase by 0.3% this time around. Interestingly, last month it went up 2.2% year-on-year in the three months to January 2018 which was the smallest annual increase since July 2017, which itself was the weakest in more than four years. Can the market reverse its fortunes?
EUR: German construction PMI dips
The main release from the eurozone yesterday was the construction PMI from Germany. As the eurozone's largest economy, the reading holds more weight than other countries. It fell from 59.8 in January to 52.7 in February which was quite a fall. While the latest figure is the smallest expansion in the construction sector since January 2017, it does signal more than three years of continued growth. Impressive. Retail PMI came in at 52.3 from 50.8 the month before.
Today we will see the third estimate of the eurozone's GDP growth rate for 2017. This should give us a real indication of how Europe's economy performed towards the end of last year and one suspects the reading will prove to be a positive, especially given the good year that the eurozone had in 2017.
Then on Thursday, we will see the European Central Bank's interest rate decision as well as their press conference. It will be interesting to see whether they make any comments that signal future monetary policy – particularly their quantitative easing programme towards the end of this year and into next. We could see some euro movement if something particularly noteworthy is said.
USD: dollar weakens as North Korea ready to denuclearise
The dollar weakened against the euro and sterling yesterday following reports that North Korea is prepared to denuclearise if the regime's security is guaranteed. Investors saw this as an opportunity for a sell-off of the greenback, although it could have been worse; sterling had made some strong gains before falling back a little as the afternoon progressed.
Dangers of a trade war have not yet abated, despite many people urging Trump to reconsider. In fact, given the weight of opposition it is possible he could change his mind, especially as it is not entirely clear why he made his mind up in the way he did in the first place, but you simply never can tell with him. The EU proposed retaliatory tariffs against US goods, which might yet dissuade Donald. But then, he might see it as a challenge he must rise to.
Today we will see the balance of trade figures for January, as well as the ADP employment change figures for February.
For more on currencies and currency risk management strategies, please get in touch with your Smart Currency Business trader on 020 7898 0500 or your Private Client trader on 020 7898 0541.