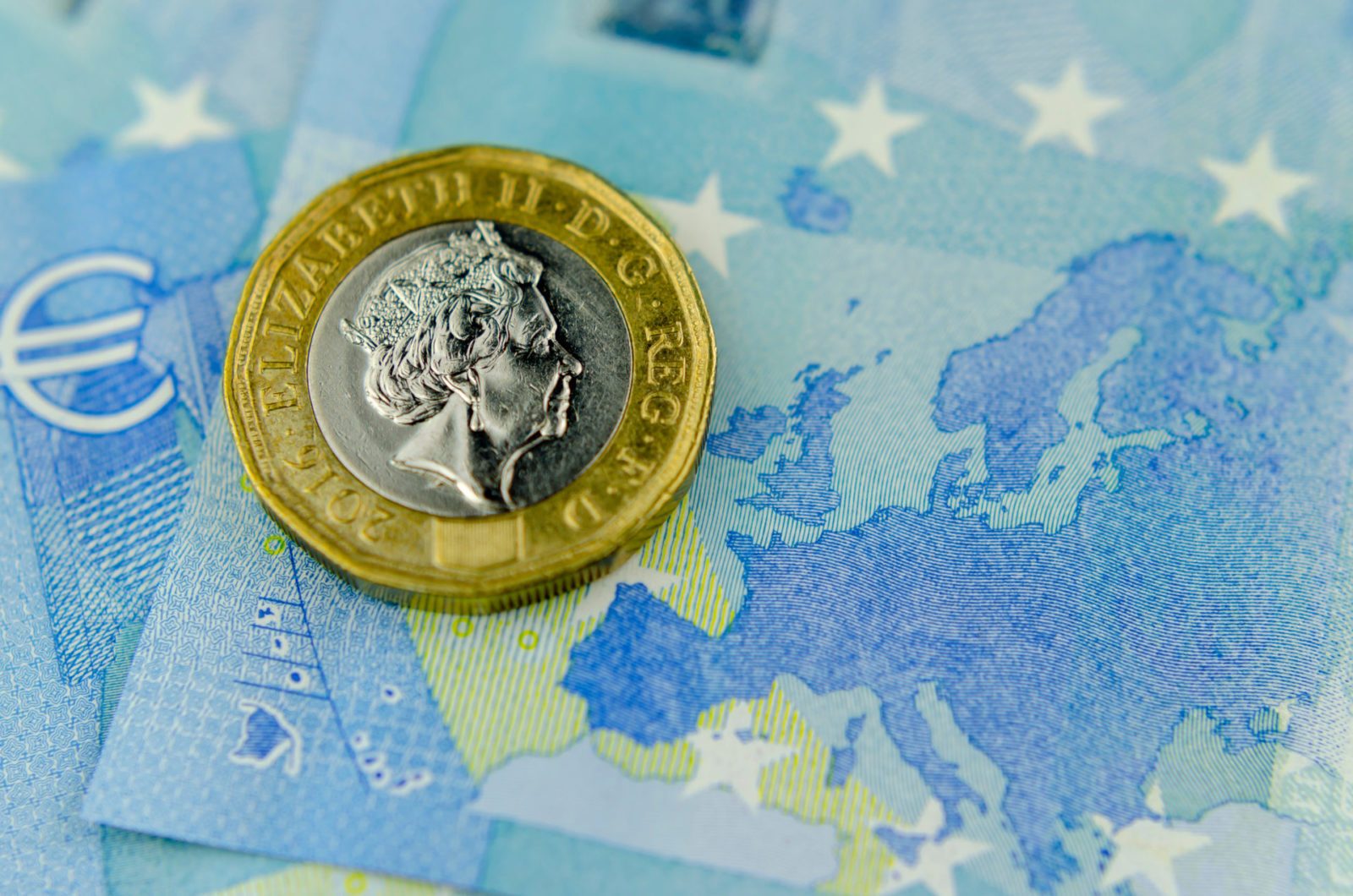 Sterling is down against the euro and dollar, as investors continue to worry about the possibility of the UK leaving the EU without a trade deal in place at the end of 2020.
Manufacturing readings were a mixed bag yesterday, with UK data showing a drop month-on-month, and eurozone figures underperforming against expectations.
Optimism in the US over the signing of a phase one trade deal with China on 15th January has helped to keep the dollar up, although the markets will be looking closely to this evening's release of minutes from the Fed Reserve's policy meeting.
By securing a fixed rate today, you can ensure your business is protected from any sudden drops later on in the year. Speak to your Business Trader on 020 7898 0500 today to discuss your options.
GBP: Sterling lower on no-deal risk
Sterling remained weaker yesterday against both the dollar and the euro as no-deal Brexit fears set in, and it is still weak this morning. This comes as the UK has until the end of this year to strike a trade deal with the EU – a timeframe which will not be extended, according to Prime Minister Johnson. The non-negotiable deadline, combined with warnings that it will be difficult to agree on a trade deal in a year, increases the threat of a no-deal Brexit.
The Prime Minister delivered a new year's message earlier this week, saying that the first item on his agenda will be to deliver Brexit at the end of the month.
UK Manufacturing PMI came in yesterday for December 2019 falling below the previous month's reading and remaining within contraction territory. It declined to the second weakest level in nearly 7-and-a-half years due to ongoing economic, political and trade concerns, which have impacted new orders.
Today, we'll see the release of Construction PMI and Bank of England Consumer Credit figures.
EUR: Euro up against the pound after mixed data releases
Euro has started the day up against the pound, despite manufacturing PMI coming in lower than expected for the eurozone yesterday morning.  Poor PMI data in the UK has helped the euro, as have individually stronger performances in some eurozone countries, like Germany.
This morning, German unemployment figures have held steady, as has European loan growth. Later today, we will see further important releases for Germany, including preliminary inflation rate figures. Next week will begin with a raft of PMI data, expected to remain the same or show a slight improvement.
USD: US-Iran tensions escalate
The dollar was looking stronger throughout yesterday as it recovered from its year-end slump. US Manufacturing PMI for December was revised slightly lower to 52.4 and below the reading from this time last year, but remained within expansion territory.
US Initial Jobless Claims for December beat forecasts at 222,000, providing some support for the dollar.
FOMC meeting minutes are due to come out this evening. They could reiterate Jerome Powell's previous 'dovish' comment that it would require a sustained increase in inflation for the Fed to consider raising interest rates.
This morning there have been reports that President Trump sanctioned the killing of Iran's most powerful military commander, General Qasem Soleimani. Iran's Supreme Leader Ayatollah Ali Khamenei said "severe revenge awaits the criminals" behind the attack and announced three days of mourning. The relationship between the US and Iran was already fraught with tensions, so we could see the situation escalate further in the coming weeks.
For more on currencies and currency risk management strategies, please get in touch with your Smart Currency Business trader on 020 7898 0500 or your Private Client trader on 020 7898 0541.