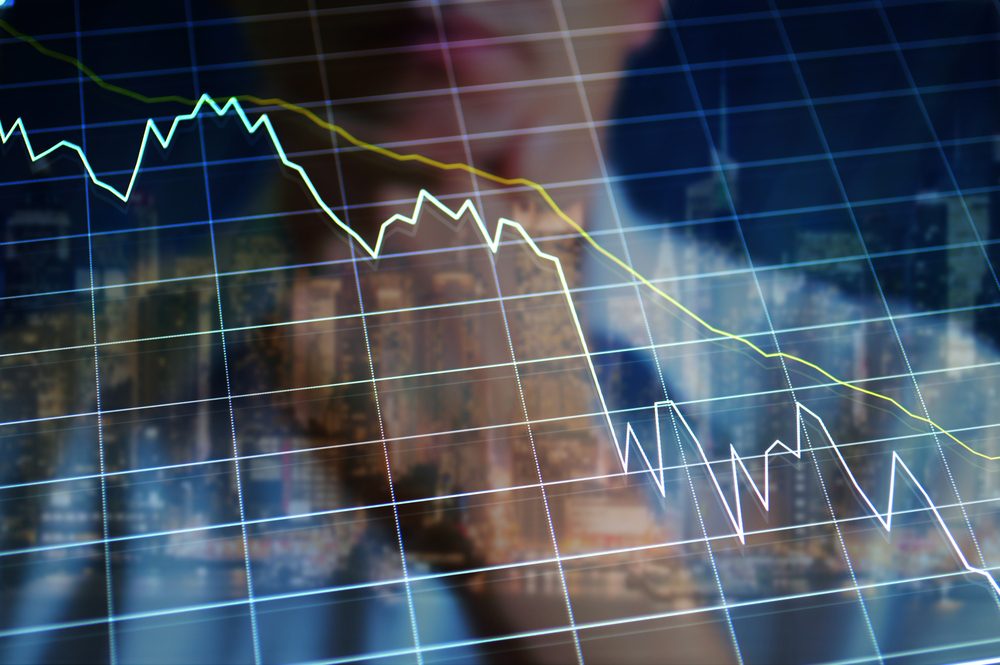 On a day where the Bank of England and European Central Bank did as expected and voted to keep interest rates on hold in the UK and eurozone at 0.75% and 0% respectively, Moody's issued a warning. The credit rating agency said that Britain's economy would flounder if we leave the European Union without securing a deal.
Moody's predicted that sterling would tumble, inflation would soar, and a hard Brexit could drive the UK into a recession. BoE also warned that uncertainty over Brexit has risen in recent times and UK businesses are increasingly worried about the impacts of no-deal. Yesterday was filled with Brexit-related news, with the government publishing its latest round of no-deal Brexit planning documents.
In total, 28 documents were released, many of which highlighted what would happen in the event of a no-deal. Some of the things mentioned include UK driving licences may no longer be valid on the continent, ships would have to provide security information before they could enter EU ports, mobile phone bills could soar if used in the EU, and – perhaps the most bizarre potential impact of all – the UK would get less warning about space debris crashing to Earth. Leave.EU never mentioned that on the campaign trail.
The US inflation rate fell to 2.7% in August from 2.9% the month before and below expectations of 2.8%. It is the lowest reading for four months and caused the dollar to slide against sterling and the euro. The pound crept above the $1.31 mark for the first time since 2 August, but traded sideways with the euro. Today's releases include July's balance of trade figures from the eurozone and retail sales from the US.
This week has been one of chop and change. As many warn of the impacts of Brexit, others tell us there's nothing to worry about. The US appears to be on the brink of proposing a fresh round of trade talks with China, then Trump fires a tweet out suggesting they might not meet. It is almost impossible to know what to think, which is yet another reason to hedge your foreign currency exposure, de-risk your business, and sleep a little easier at night. Contact our team today and see how we can help put strategies in place to protect your budgets, margins and profits.
GBP: pound gains against dollar despite Brexit concerns
The Monetary Policy Committee voted 9-0 in favour of keeping interest rates on hold at 0.75% yesterday and left its quantitative easing programme unchanged at £435 billion. This was as expected and so any major sterling movements were always going to be unlikely. Indeed, the government published a raft of Brexit papers which highlighted the potential ramifications of exiting the EU without a deal.
The government still remains convinced that the Chequers plan is the best route forward and the EU looks increasingly open to doing everything they can to agree a deal. However, it is fair to say that opinion is divided in the UK and it remains to be seen whether a deal can be thrashed out before the deadline. Still, the pound managed to make some gains following some surprising inflation data from the US.
Today there are no economic data releases from the UK but we are certain to hear more about Brexit and the potential impacts of exiting the EU without a deal. More than anything, British businesses want to know what is happening and they will be hoping that they are told sooner rather than later.
EUR: ECB keep rates on hold as expected
ECB president Mario Draghi is famed for his dovish approach to economic policy; it is entirely possible that by the time he steps down as president, the eurozone won't have increased interest rates a single time during his tenure. Yesterday, rates were kept on hold as expected, with the central bank reiterating its commitment to halve its QE programme after September.
Like sterling, the euro moved higher against the dollar following surprising inflation data from the US, but against the pound it virtually did nothing. German inflation was also released and came in at 2% as expected.
Today we have the balance of trade figures for July, as well as wage growth figures. The previous reading was 1.8% so it will be interesting to see if it can push a little higher than this.
USD: dollar slumps as inflation falls
The main release from the US yesterday was the inflation data for August. It had been expected to fall from 2.9% in July to 2.8%, but it actually came in at 2.7%. As the lowest reading in four months, inflationary pressures are clearly easing and the dollar duly slumped against a basket of currencies. Investors are concerned that the Federal Reserve might ease its hawkish stance on the back of the release, and interest rates could be kept on hold for longer than previously thought.
Initial jobless claims once again beat expectations by decreasing by 1,000 to 204,000 up to 8 September 2018. It is the lowest level for initial claims since 6 December 1969 and is further evidence that the US job market is in an extended period of rude health. However, attention was diverted towards trade talks between the US and China, as Trump decided to send a tweet suggesting that America is under no pressure to make a deal. He said that they will soon be taking in billions in tariffs. He had previously tweeted that 3,000 people did not die in the two hurricanes that hit Puerto Rico and that the Democrats had inflated the figures.
Today we will see retail sales for August which are expected to dip a little to 0.4% and we will also see industrial and manufacturing production figures. The University of Michigan will release its consumer sentiment reading to cap off a fairly hectic week.
For more on currencies and currency risk management strategies, please get in touch with your Smart Currency Business trader on 020 7898 0500 or your Private Client trader on 020 7898 0541.