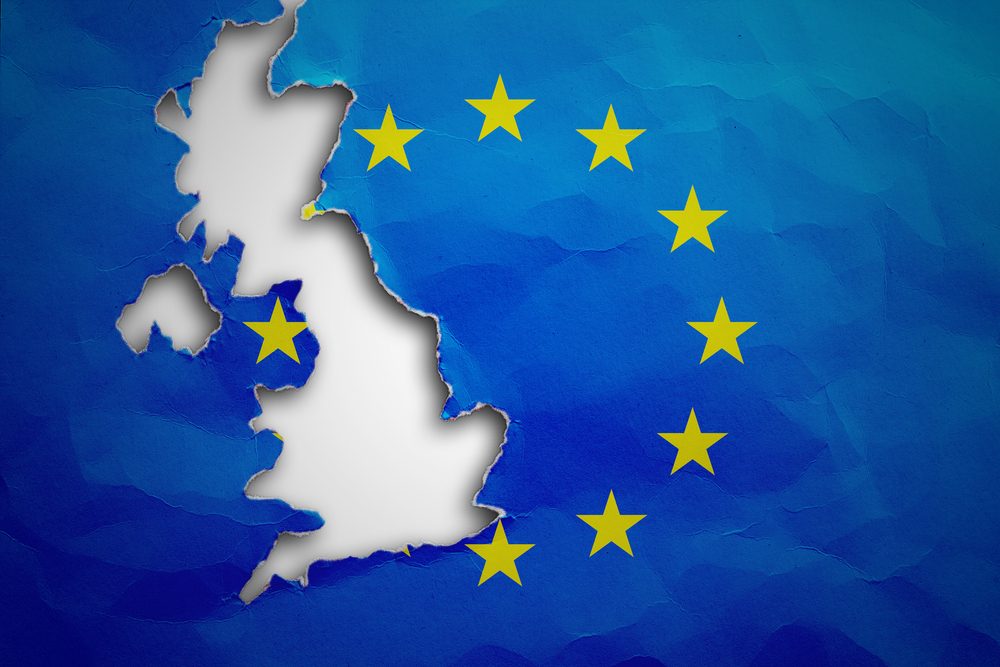 The pound weakened further against the dollar yesterday following more disappointment regarding Brexit negotiations. With no Brexit breakthrough at the EU summit, it is currently unclear when progress is going to come and where it is going to come from. The emergency Brexit summit in November has now been called off by the EU, although it is important not to read too much into that decision.
The fact is, negotiations are currently attracting headlines around the world and another summit would only heighten attention – and tension – so it's not necessarily a bad thing. Let's remember, a cancelled summit does not mean negotiations won't continue, they just won't be in the public eye.
It is currently unclear whether there will be an extension of the Brexit transition period. The European Commission President, Jean-Claude Juncker, said that it will probably happen, while Theresa May had earlier said she was considering a proposal to extend the possible timing of the transition period. However, after a Tory backlash, May sought to distance herself from the idea of extending the implementation of a deal. She didn't do it well. In a press conference, she said she was not proposing an extension, but she is proposing having the option to do precisely that.
Meanwhile, UK retail sales fell by more than expected in September. Analysts had predicted a drop of 0.4%, but the figure was actually -0.8%. The main reason behind the drop was that customers bought less food. Perhaps everyone was cutting back after an extended heatwave and World Cup. On an annual basis, retail sales were 3% higher than the year previous.
Today we have existing home sales from the US, as well as the UK public sector net borrowing figures for September. The deficit is expected to have narrowed considerably. Our forecasts are almost there (we're frantically proofing them to ensure that they are absolutely perfect for all of you), but in the meantime why not check out a case study we have just published about Purity Global? It deftly explains how we improved their risk management strategy from their previous supplier.
GBP: UK retail sales fall by more than expected
We don't know what is happening with Brexit at present and it appears that those in charge don't either. Take yesterday for example – Theresa May highlighted the possibility of extending the transition period, then Penny Mordaunt gave an interview to the press where she said that May is not suggesting an extension. Then, following a Tory backlash, May says she is not looking at extending the transition period, but is looking at having the option to extend the transition period. The mind boggles.
In terms of economic data, retail sales in September were a tad disappointing and fell by more than expected. Analysts had expected a 0.4% drop from the previous month, but they actually slipped by 0.8%. Customers bought less food according to the Office for National Statistics. However, let's remember that one month's data can be extremely volatile – far better to look at the trend over a quarter. On a three-month basis, the quantity of food bought increased by 1.2%.
Today we will have the public sector net borrowing figures for September. The deficit is expected to narrow which could put pressure on the government to put its hand in its pocket.
EUR: quiet day for eurozone, as Brexit steals headlines once more
Given everything that was happening with Brexit yesterday, it's perhaps just as well that there weren't any major economic data releases from the eurozone. We did see wholesale prices from Germany on the schedule, which came in line with expectations for September at 0.4% from 0.3% in the previous month.
The euro made some gains against sterling, but that was owing to continued Brexit uncertainty and poor retail sales data from the UK. Against the dollar, the movements were very slight. It is another quiet day for economic data today, so any movements in the single currency will almost certainly come about from events elsewhere.
Theresa May is under increasing pressure to explain her position, but it is impossible for her to draw a line in the sand and say "This! This is what I am asking for!" because it will infuriate MPs on one or both sides of the argument. The knives are out and you really do have to feel sorry for her. Until some clarity is forthcoming, the pound will be treading a tightrope, while will likely lead to dollar and euro strength. Still, EU leaders will be concerned over the prospect of a no deal, as it will significantly affect them to.
USD: US jobless claims hit a 45-year low
It wasn't quite the record low some were expecting, but initial jobless claims in the US still hit an impressive figure in the week up to 13 October 2018. The number of Americans filing for unemployment benefit dropped to 210,000 from an upwardly revised 215,000 the previous week. It was better than the 212,000 the markets had been expecting and the number of Americans receiving jobless support for more than one week (known as the continuing claims figure) hit its lowest mark since August 1973.
The dollar enjoyed another positive day against sterling, although this was more down to the pound's weakness rather than dollar strength. It traded within a very tight range against the euro throughout the day. There could be further moves today, especially if the government infighting over Brexit continues in the UK.
Today we will see existing home sales which are expected to fall by the tiniest amount.
For more on currencies and currency risk management strategies, please get in touch with your Smart Currency Business trader on 020 7898 0500 or your Private Client trader on 020 7898 0541.