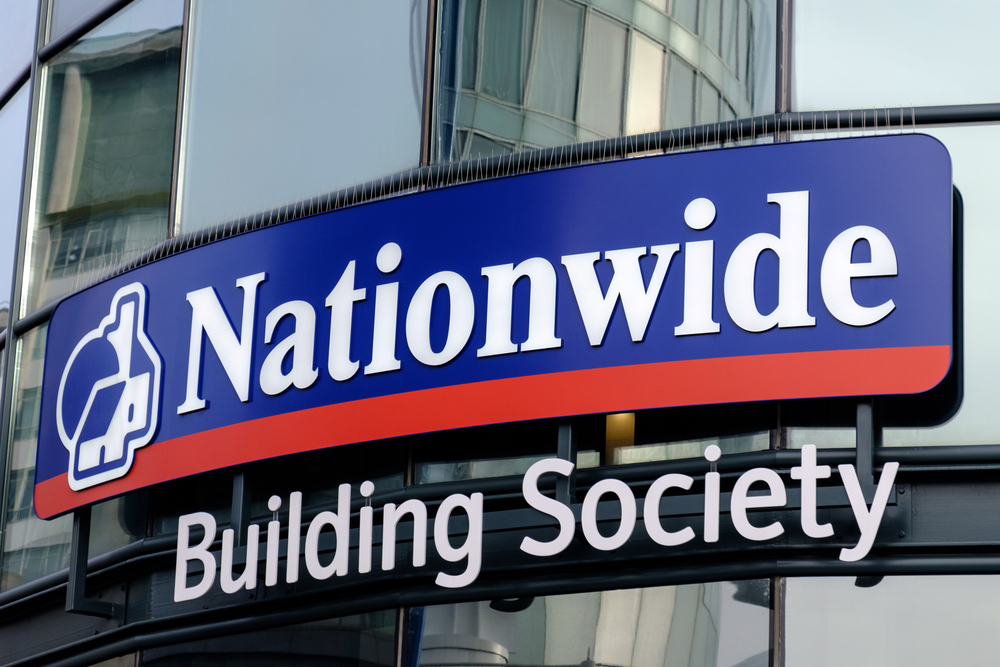 Yearly Nationwide housing prices dropped by 2.7%.
The pound enters the four day week with gains of over half a percent against the euro compared to this time last Tuesday. Against the US dollar, sterling remains somewhat unchanged across the same timespan. This comes ahead of an interesting week of key economic data.
We've just heard the latest monthly and yearly Nationwide housing prices, which rose by 0.5 and dropped by 2.7%, respectively.
For the remainder of this week, things are fairly quiet on the UK data front. However, investors will have lots on their plates with eurozone and US data.
The European Central Bank (ECB) and US Federal Reserve (Fed) will decide on interest rates this week – both banks are expected to hike rates by 25 basis points to combat unruly inflation. Read more on what central banks are projecting for inflation in our April-June Quarterly Forecast. 
So far, and in the lead up to the ECB's decision, the euro has remained close to its one-year high against the US dollar, so of course, all eyes will be on the single currency to see how it responds to Thursday's data.
Across the pond, things are pretty similar this week, but in addition to the Fed's interest rate decision, dollar watchers will have a variety of economic data releases to digest over the course of this week — each carrying the potential to impact dollar movements. Some of the big ones include JOLTs this afternoon, the Federal Reserve's interest rate decision on Wednesday and Nonfarm payrolls on Friday.
The US banking sector witnessed its second-largest failure in US history, with the collapse of First Republic yesterday. The San Fransisco —based bank was taken over by JP Morgan Chase after marking the third collapse in the US banking sector since last month.
Yesterday was a not-so positive day for US stocks, with all three major US indexes finishing close to the flatline. The Dow ended 0.1% lower, while the Nasdaq and S&P 500 both finished below the flatline. This came after investors digested lots of economic data. It also follows JP Morgan Chase's takeover of First Republic Bank's assets.
Make sure any upcoming transactions are protected against the risks of sudden market movements. Secure a fixed exchange rate now with a forward contract; call your Business Trader on 020 7898 0500 to get started.
GBP: Markets predict gentle decline for BoE consumer credit
On Thursday, markets will see the latest consumer borrowing figures with the Bank of England's release of its consumer credit data. In the last release, data showed that UK consumer credit increased by £1.413bn in February this year, following an upwardly revised £1.686bn in January. This was also above market expectations of a £1.3bn rise.
EUR: Will inflation remain unchanged?
Euro watchers will soon be mulling over the euro area's latest flash inflation data. The rate is forecast to remain unchanged from last month's 6.9%, which marked the fifth consecutive fall for eurozone inflation. It was also the lowest rate in over 14 months (Since February 2022). Many, including the European Central Bank, which has its interest rate decision this week, will be watching closely for today's data.
USA: Manufacturing PMI beats forecasts
As UK markets were closed due to the Early May Bank Holiday yesterday, all eyes turned to the US for the latest ISM manufacturing PMI data. According to the Institute for Supply Management, the index rose to 47.1 in April 2023, which was above forecasts of 46.8, and up from the three-year low of 46.3 recorded in the previous month.
Despite beating market forecasts though, the latest reading pointed to further decline in economic activity in the manufacturing sector for a sixth consecutive month.
For more on currencies and currency risk management strategies, please get in touch with your Smart Currency Business trader on 020 7898 0500 or your Private Client trader on 020 7898 0541.