MPC comments halt sterling rebound as economy flatlines
By Christopher Nye February 10th, 2023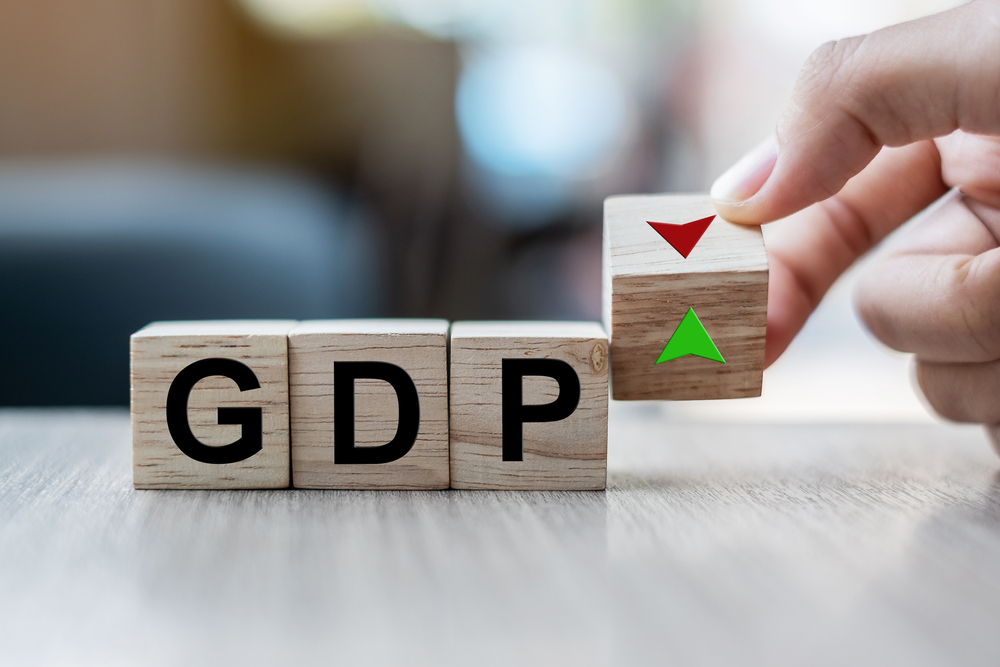 GDP
Sterling's recovery from its post-interest-rate-decision drop lasted until yesterday afternoon, when comments from Bank of England monetary policymakers set it back. However, not before it had regained much of what had been lost since the start of the month.
The pound ended yesterday close to 2% stronger against the euro than the start of the week and 0.5% up on the US dollar. This morning's ambiguous GDP data has left the market largely unmoved, so far.
ONS figures released at 7am showed a decisive fall in GDP of 0.5% in December. This was more than expected but not enough to push the quarterly figure below zero. The British economy therefore avoids being in a technical recession (two consecutive quarters of GDP falls), despite, as the National Institute of Economic and Social Research pointed out yesterday, millions of households feeling like they're in one.
Yesterday afternoon the Bank of England (BoE) governor Andrew Bailey spoke to the Treasury Select Committee on the subject of inflation. He said there would be a "powerful unwind" of energy band supply shocks but that the Monetary Policy Committee (MPC) was ready to resume raising rates if necessary. Later today the BoE's chief economist Huw Pill will be speaking.
However, another member of the MPC, Silvana Tenreyo told parliament that inflation was "pretty much guaranteed" to fall and that, at 4%, "In my view, rates are too high right now" and she would consider voting to cut rates next month. Sterling weakened soon after her comments.
In business news, the FTSE hit a new record high yesterday, although there were tough conditions reported for housebuilders and Deliveroo, which cut 800 jobs.
Bard, Google's rival to 'large language AI model' ChatGPT, gave a factually incorrect answer to a question on space telescopes, which led to Google's shares falling 8%. On a trial release to a team of specialist scientist testers it was perhaps asking for trouble to ask it a science question. "This highlights the importance of a rigorous testing process", said Google.
Make sure any upcoming transactions are protected against the risks of sudden market movements. Secure a fixed exchange rate now with a forward contract; call your Business Trader on 020 3918 7255 to get started.
GBP: Market unreactive to recession dodge
Sterling's recovery this week came to a halt at around the time that the most dovish member of the Bank of England's nine interest rate setters, Silvana Tenreyo, was telling parliament that interest rates are already too high.
However, the pound remains well ahead of Monday's level against the euro. Equivocal GDP data this morning is still being digested by the markets but there has been no decisive change in direction so far.
Will that change next week? It's a busy one for potentially market-moving data, with employment and earnings relases on Monday, inflation on Wednesday and retail sales on Friday.
GBP/USD past year
EUR: German inflation rises
The single currency enjoyed a positive day overall, apart from against sterling where it saw a modest decline over the course of the day, despite a positive afternoon session.
The annual German inflation rate was seen to be fractionally higher than last month but better than expectations, at 8.7%, with a 1% rise in prices in January.
There isn't a great deal to excite the markets today or early next week, so any movements in GBP/EUR are likely to come from the sterling side.
USD: Dollar struggles to hold onto last Friday's gains
The US dollar has continued to bask in the glow of last Friday's outstanding non-farm payrolls data, albeit with the shine slightly taken off yesterday by the number of unemployment claims rising for the first time in six weeks.
This afternoon we'll hear the Michigan Consumer Sentiment reading, as well as from two members of the Fed's interest rate setting panel, the FOMC.
Next week is a busy one for data, like the UK, with inflation and retail sales on Tuesday and Wednesday respectively. The markets will be expecting a further drop in inflation to 6.3%.
For more on currencies and currency risk management strategies, please get in touch with your Smart Currency Business trader on 020 3918 7255 or your Private Client trader on 020 7898 0541.