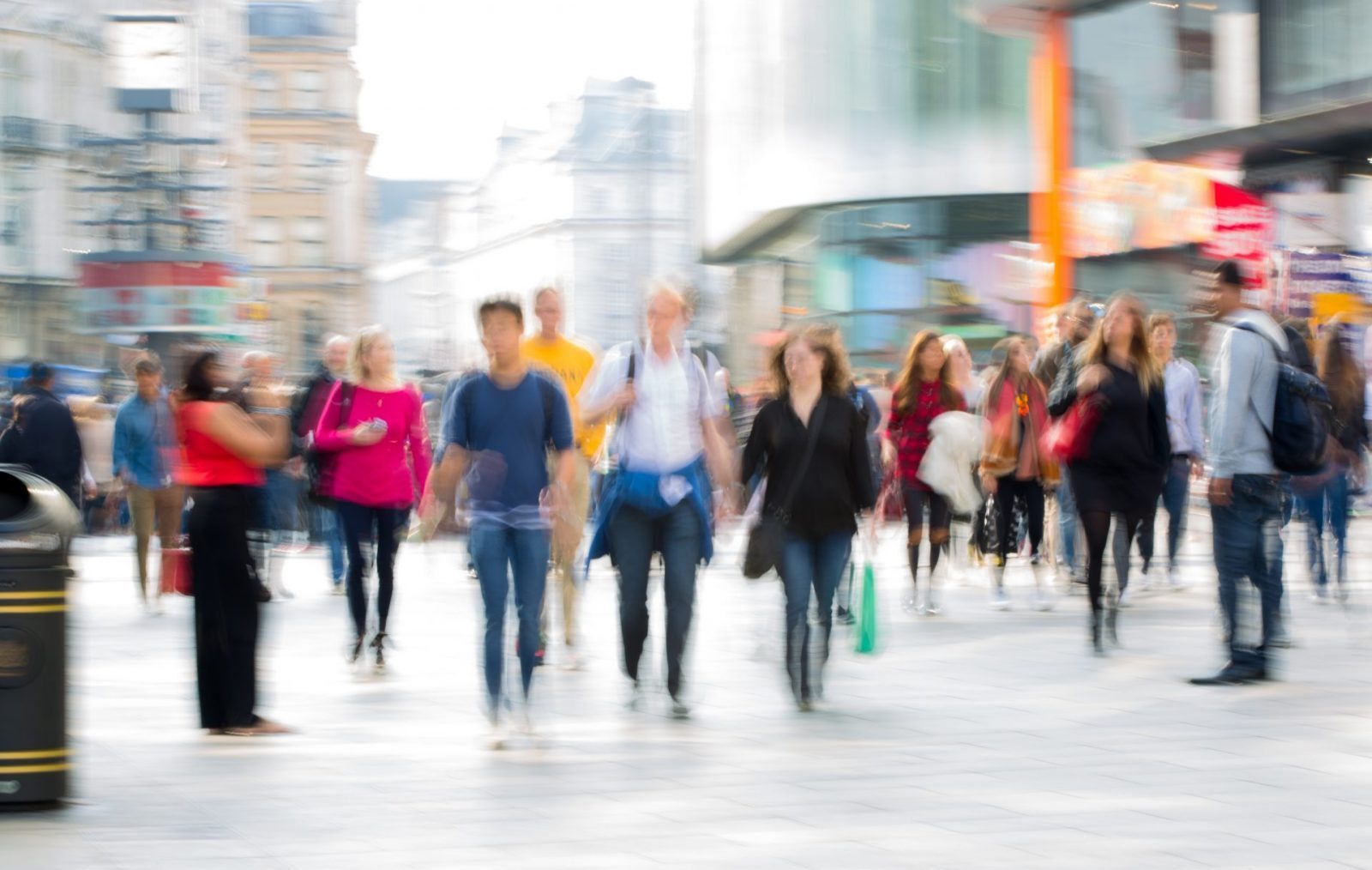 Sterling continued to struggle this week losing ground against the US dollar and being close to multi-year lows against the euro.
In what was another relatively quiet day for economic data, UK retail sales growth came in slightly higher than expected at 0.3%. This, along with the employment numbers released earlier this week, casts a small ray of sunshine over the British economy. However, annualised retail sales growth dropped and you do have to wonder:
1. Is this a result of Brexit?
2. If so, have we seen the worst of it?
3. If not, what will happen when we do see the effects?
Unsettling and uncertain times, especially as inflation is consistently outpacing wage growth at the moment. And let's remember – Brexit hasn't actually happened yet. If any effects are being felt, it is by the markets speculating from day to day on what might happen. What will the actual withdrawal from the European Union do to the pound?
Speaking of Brexit, we recently hosted our latest webinar which goes into quite a bit of detail about the ways in which businesses could be affected by it. Two of our currency risk management experts, Harry and Jamie, give a 45-minute presentation that delves into the economic and political issues surrounding the UK, Europe and the US. It definitely makes for fascinating listening.
GBP: UK retails sale rise but annualised sales fall
There was further positive news from the UK yesterday following the employment numbers earlier in the week. UK retail sales increased in July by 0.3% against an expectation of 0.2%. This was largely due to the pick-up in food sales which grew by 1.5% and suggests that consumer spending is surprisingly resilient.
However, a closer look at the sector is not as encouraging, as annualised retail sales growth dropped to 1.3% in terms of volume. This was expected as inflation has bitten into consumers' disposable income. It is likely that this trend will continue as uncertainty over Brexit shows no signs of abating any time soon.
Given the positive data we have seen this week from the UK it is slightly surprising that we haven't seen sterling strengthen significantly. Earlier in the week, unemployment fell by 57,000 in the three months up to June, which in turn resulted in the lowest rate of unemployment since 1975. The statistics showed that the participation rate of people in work is 75.1% – the highest since 1971. In addition, UK retail sales improved in the previous figures released.
Ultimately, sterling remains under pressure as Brexit trade talks and other related negotiations drag on.
EUR: euro continues to trade in the ranges
The single currency continues to trade in the ranges in what is amounting to a remarkable consistency. After flirting with a three-week low against the US dollar, it managed to regain some its losses.
It has been a relatively quiet week in terms of eurozone economic data, but the second reading of inflation did post a reading of 1.3% which fell in line with expectations. As the euro has recently strengthened against both sterling and the US dollar, it is likely that this figure will remain low for some time to come.
Looking to the day ahead, we have more tier 2 data set for release in the form of German factory inflation and the current account. It is going to be interesting to see what – if anything – can lead to a significant weakening of the euro in the near future.
USD: turbulent times for the dollar with positive and disappointing news
It was a pretty turbulent day for the dollar yesterday, as it showed some strength off the back of euro weakness following the European Central Bank's meeting minutes and reduced concerns over the future of Gary Cohn, Director of the US National Economic Council. There had been some speculation over his possible resignation, but a Tweet saying the statements were 100% false quickly put this to bed.
Weaker-than-expected industrial production and manufacturing data did, however, soften the effect of this news somewhat.
Looking to the day ahead, we have the University of Michigan consumer confidence survey. This is forecasted to edge slightly higher, which some consider to be an early indicator of an economic upturn. We'll have to wait until later today to find out the results and whether or not this will change investor's thoughts towards interest rates.
For more on currencies and currency risk management strategies, please get in touch with your Smart Currency Business trader on 020 7898 0500 or your Private Client trader on 020 7898 0541.