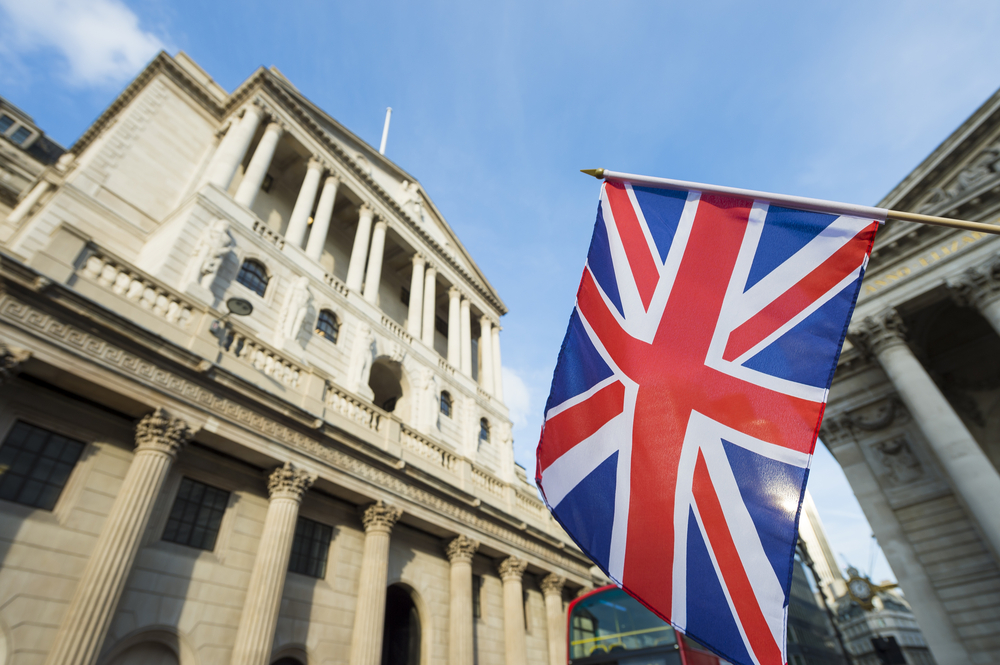 The Bank painted a gloomy picture for the UK economy
It wasn't so much the widely expected 75 basis-point rise in interest rates – the largest for 33 years – that has sunk the pound, as the Bank's warning of a two-year recession and doubling unemployment. There was also the lowering of expectations for peak interest rates from almost 6.5% after the mini-Budget to under 5% now.
So, a chilling week for sterling ends with the pound close to 2% weaker against the euro than on Monday and just over 3% down on the US dollar.
Compared to expectations in the wake of the mini-Budget, the increase in interest rates to 3% was seen as dovish by some, although two of the nine-member MPC voted for a smaller rise.
Elsewhere in the business news, Elon Musk has started mass layoffs at Twitter. Indeed a report from the FT highlights job cuts in many more tech businesses. This afternoon, US hirings are expected to fall in non-farm payrolls.
Also in the US, in a speech yesterday Donald Trump made it clear that he will "very, very, very probably" run for president again in 2024, as President Biden also seems determined to run for a second term.
Make sure any upcoming transactions are protected against the risks of sudden market movements. Secure a fixed exchange rate now with a forward contract; call your Business Trader on 020 3918 7255 to get started.
GBP: Pound slumps as Bank slams on the brakes
It's been a torrid week for sterling, weakening by between 1.5% and 3.5% against its closest 10 rivals, and by even more against currencies like the high-flying Brazilian real. Nevertheless there is evidence of stability and some recovery today.
Following the shocking November Monetary Policy Report yesterday, warning of a long and deep recession, there will be comments from the Bank of England's chief economist Huw Pill at lunchtime today.
With its largest rate hike for 33 years yesterday, the Bank of England is actively if belatedly trying to cool the economy to tame inflation. One effect of that will be on house prices, which fell last month according to the Nationwide this week. We'll hear more from the Halifax on Monday.
GBP/USD past year
EUR: Euro posts losses against all but sterling
The single currency has made losses against most major currencies in the past 24 hours, apart from the pound, against which it has strengthened by close to 1%. That has, indeed, been the pattern of the week, with close to a 2% loss against the US and New Zealand dollars.
Yesterday we heard that eurozone unemployment is at 6.6%, a small fall from last month. Over this morning there will be final results for composite and services S&P Global PMI.
There will also be a speech by ECB president Christine Lagarde.
USD: How far will war on inflation damage US jobs?
The dollar is still enjoying its interest rate boost, prompted by Federal Reserve Chair Jerome Powell's hawkish comments on interest rates. Two days after hiking rates by another 75 basis points to 4% he said it was "very premature" to be considering a pause in rapid rate rises.
Powell's comments may have hit stocks but they sent the dollar higher.
Despite making few gains yesterday other than against sterling, the US dollar approaches the end of the week ahead of most of its major rivals, including 3.5% up on sterling and almost 2% up on the euro.
This afternoon there will be non-farm payrolls, which are expected to fall from last month to around 200,000 new jobs. If it happens it will be the weakest reading since December 2020.
For more on currencies and currency risk management strategies, please get in touch with your Smart Currency Business trader on 020 3918 7255 or your Private Client trader on 020 7898 0541.