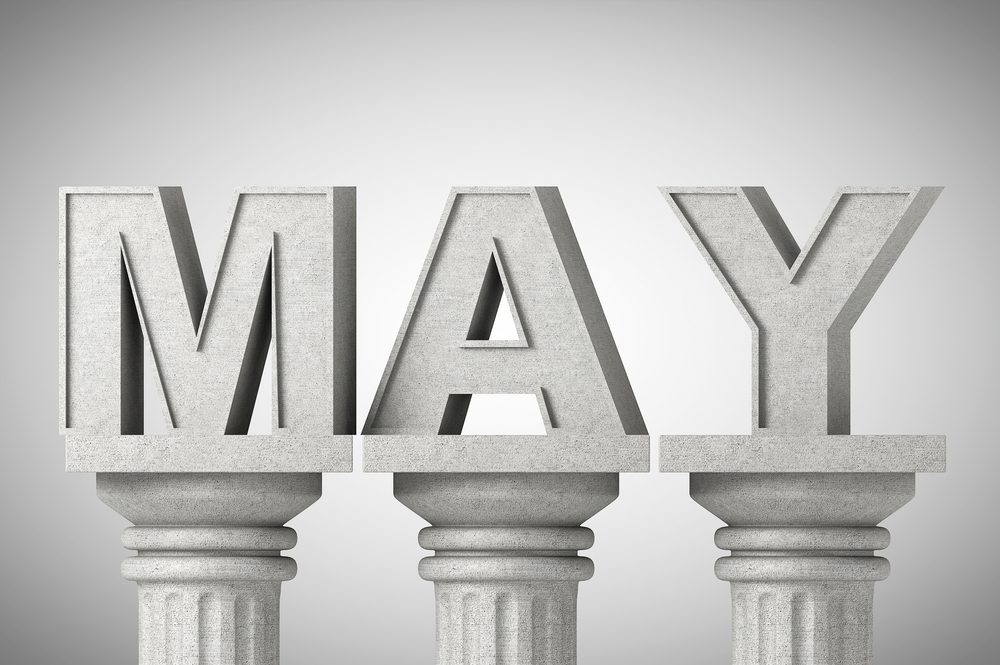 As expected, the Bank of England voted to keep UK interest rates on hold yesterday, but the real question is whether an early May rate hike will happen. Two members of the Monetary Policy Committee voted for interest rates to rise this time around, with the other seven members preferring to keep them unchanged, but the tone of the meeting minutes did appear to convince the City that a rate hike is likely to occur in May.
In the run-up to the Bank of England's decision, sterling strengthened against the dollar and euro, a move that continued in the wake of the announcement. Indeed, the pound hit its highest level against the euro since June 2017 and reached a seven-week high against the dollar. However, the move was short-lived and before long it fell back once more in what could well be a sign that investors realised an interest rate rise in May has already been priced into the market.
Obviously nothing is certain and BoE will surely wait to see what the economic data over the next six weeks is before making its decision, but the data would have to be pretty poor for the MPC to leave rates unchanged once more. There can be no doubt that inflationary pressures are playing a role in the decision, but recent progress made in the Brexit withdrawal agreement should – in theory – foster business confidence. Finally, we have falling inflation and rising wage growth which should – again, in theory – encourage increased consumer spending. In short, the outlook looks a bit better than it has for a while so unless something pretty extraordinary happens, it appears as if interest rates will be 0.75% in May.
We promise we won't harp on about this much longer, but time is of the essence for those businesses with a year-end in March. The government's R&D Tax Credit scheme allows UK businesses to claim for the previous two years, so if you're now in your 2018 accounting period, you can still claim for 2016 and 2017. If you don't act now there is the genuine possibility of your missing out on thousands of pounds.
The average claim for UK-based SMEs is £61,514 and a ten-minute conversation is often all it takes to determine whether you have legitimate grounds for a claim – there's no real reason for not getting in touch with us today by calling 020 7898 0500 or emailing charlie.davies@smartcurrencybusiness.com.
GBP: priced-in May rate hike causes sterling volatility
At one point it looked as if sterling might 'take off' against the euro and dollar, as it strengthened to impressive levels against both in the run up to the Bank of England's interest rate decision. The meeting minutes imbued the market with confidence that a May rate hike was a done deal and they piled into the pound some more. However, rather bizarrely, investors appeared to realise that they had already priced this move into the market and the pound promptly fell back. A pretty volatile day all told.
Retail sales were rather positive as, month-on-month, they beat forecast. They had been expected to come in at 0.4% but the actual figure was 0.8%; perhaps this has something to do with encouraged consumer spending as a result of a narrowing gap between inflation and wage growth. It is curious to wonder whether people actually notice the difference before the data is released and perhaps even curiouser to wonder whether they notice the difference after it is released. Year-on-year they had been expected to come in at 1.3% but they beat forecast again by coming in at 1.5%.
Today is fairly quiet although BoE's Dr Gertjan Vlieghe is due to give a speech. It will be interesting to hear what he has to say.
EUR: German and eurozone PMI disappoints
Plenty of economic data releases from Germany and the eurozone have come in below expectations recently, as fears of a trade war appear to have weighed heavily on business confidence (and other things besides). Yesterday, every flash reading of the composite, services and manufacturing purchasing managers' indices from Germany and eurozone missed forecast.
It's nothing to be too concerned about, as all still showed impressive growth and, truth be told, none of them missed by much. However, German manufacturing PMI fell for the third straight month and the reading pointed to the slowest rate of expansion for eight months. Of course, these are all only preliminary estimates, so it remains to be seen what the actual figures are, but certainly something to keep tabs on in the coming weeks. The German Ifo business climate index also came in slightly below expectations at 114.7 which is the lowest reading since April 2017.
Today we have the European Council Summit which could shed further light on the kind of future UK-EU trade deal we can expect. If there are any developments – positive or negative – we could see some movements between sterling and the euro.
USD: decent day for dollar as it strengthens against euro and sterling
The dollar enjoyed a decent day yesterday, as it strengthened against sterling and the euro. It looked as if the greenback might sink to a seven-week low against the pound at one point, but it soon dusted itself down and retraced its losses. Jobless claims were slightly worse than expected, coming in at 229,000 when 225,000 had been forecast, but the house price index showed prices increased by 0.8% month-over-month in January when a 0.5% increase had been expected.
The flash reading of the Markit composite PMI came in at 54.3 against an expected 55.7; manufacturing PMI was 55.7 against an expected 55.5; and services PMI was 54.1 when 55.8 had been expected. All still show healthy growth and it is entirely possible the preliminary reading could be revised upwards later.
Today we will see the durable goods orders for February as well as the new home sales for the same month. It will be interesting to see whether the dollar can continue from where it left off yesterday and climb even higher against the euro and pound.
For more on currencies and currency risk management strategies, please get in touch with your Smart Currency Business trader on 020 7898 0500 or your Private Client trader on 020 7898 0541.