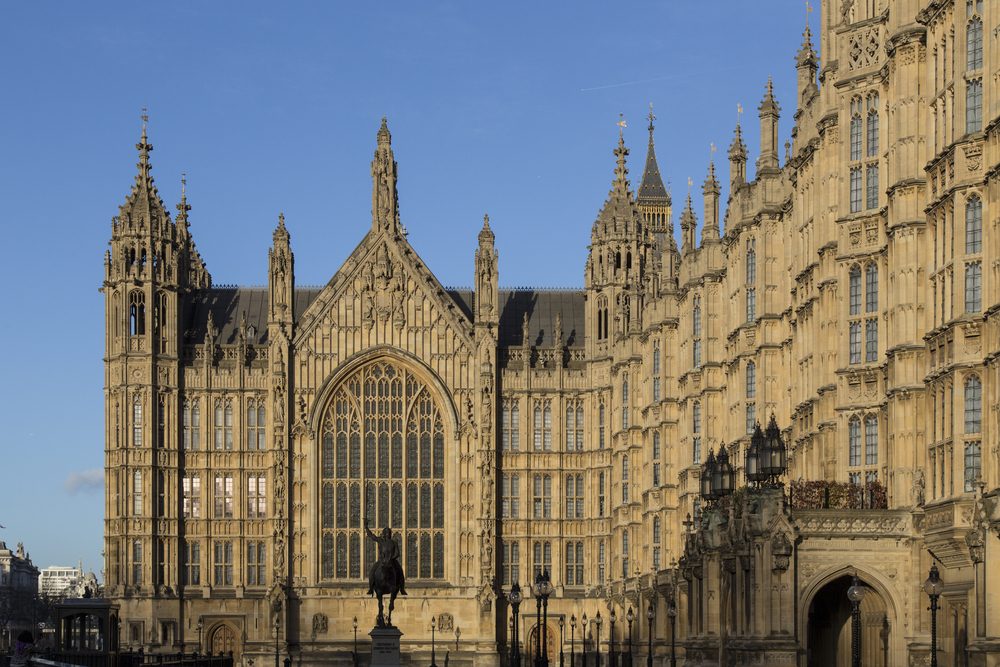 Sterling managed to gain a little bit of ground on both the euro and the US dollar yesterday on a day where Theresa May refused to directly answer a question from the Scottish National Party's Angus Robertson, and Jeremy Corbyn renewed his call for the Prime Minister to take part in TV election debates.
However, a speech from US Treasury Secretary Steve Mnuchin ensured an exciting few days to come, with two key policies from Trump's campaign being confirmed. Political events continue to drive markets just as much as hard data.
It makes for an interesting few weeks, as the results from the French presidential election will come in, the UK general election will be over, and Donald Trump will no doubt tweet about something or other.
GBP: final Prime Minister's Questions sets the tone
Economic data was light today as we approach another bank holiday weekend and end of the month. In the absence of economic data, we had the final Prime Minister's Questions before the general election.
Theresa May and Jeremy Corbyn went head to head before the UK goes to the ballot box on 7 June. May claimed a win for Labour would mean a 'chaotic Brexit', while Labour leader Corbyn said the Tories were 'strong against the weak and weak against the strong.'
May repeatedly refused to directly answer whether the commitment to the state pension's 'triple lock' (which featured in the Conservatives' last general election manifesto) would be upheld. The triple lock guarantees that pensions rise by the same amount as average earnings, the consumer price index or 2.5% – whichever is the highest.
What is becoming clear is that the general public will be faced with many more decisions in the weeks leading up to the election – and not just those centred around Brexit. The last year or so has felt like one vote after another, and this shows no sign of abating anytime soon. This could ultimately lead to further volatility for sterling.
As we approach the first reading of Q1 GDP on Friday, we have another day of light data today, meaning politics will continue to take centre stage. The CBI realised sales numbers, which are based on a survey of about 125 retail and wholesale companies, will be released later today.
EUR: ECB meeting to take centre stage
Following on from the tone set on Tuesday, we saw the euro pull back slightly from the highs as we approach the ECB meeting later today. Newswires published that the ECB sees scope for changing the tone of the rhetoric in June towards reducing monetary stimulus.
This is a result of the first round of the French presidential election, where it emerged that centrist Macron and far-right Le Pen will go head to head in the second round. Macron currently leads the opinion polls by some distance, though quite what this means given that a lot can change in a short space of time, is anybody's guess.
Today's ECB meeting will be deciphered and scrutinised for clues on future policy action. During the press conference there is a Q&A session, in which ECB President Mario Draghi could be asked about the rumours regarding June's meeting.
Finally, we have the Spanish unemployment numbers and German inflation reading.
USD: two Trump policies trumpeted by Mnuchin
Yesterday was a relatively quiet day in terms of economic data releases in the US, although crude oil stocks fell by more than was expected. This was in contrast to the American Petroleum Institute figures released on Tuesday, which said stocks rose by 897,000 barrels. The Energy Information Administration – a government publication – said that there was a weekly fall of 3.64 million barrels.
More influential than the economic figures was the widely watched speech from Treasury Secretary Steve Mnuchin. The speech confirmed two key policies from Trump's campaign – the aim for a 15% corporation tax (it's 35% at present), and a one-time 10% levy on US firms that repatriate offshore funds (estimated to be $2.6 trillion).
Both policies help further the 'Trumpflation Trade', which had seen some retracement over the last few weeks. The dollar strengthened accordingly, slightly gaining against the euro but holding steady against sterling.
Later today, the US releases core durable goods and pending home sales – both top-tier data releases, meaning that if they stray too far from their expected results, they could significantly impact the market. As with yesterday, any news from the Trump administration could drive movements in the dollar, as investors react to the policies.
For more on currencies and currency risk management strategies, please get in touch with your Smart Currency Business trader on 020 7898 0500 or your Private Client trader on 020 7898 0541.