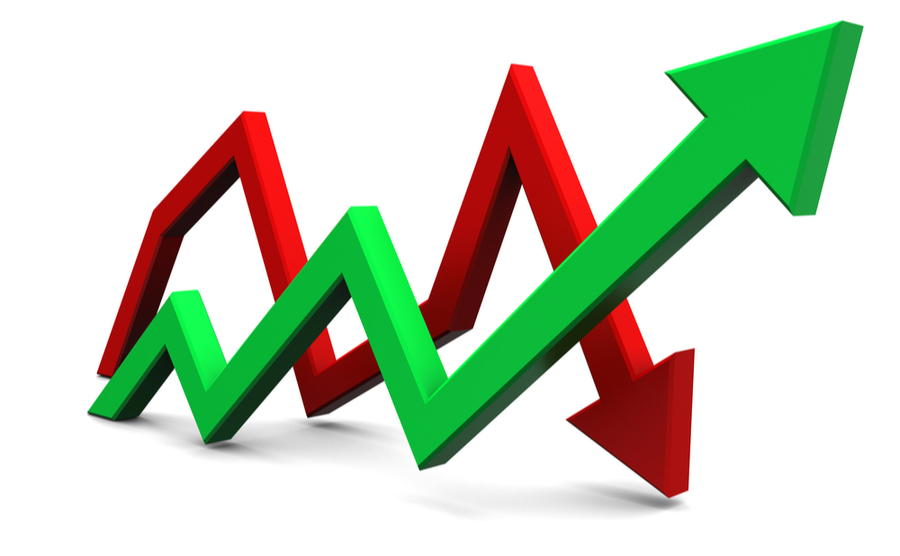 There was little movement in GBP/EUR yesterday as data and news was thin on the ground, although GBP/USD swung down and then up by roughly 0.5% over the past 24 hours.
Things could liven later in the week with more from Trump and central bankers at the Jackson Hole symposium.
The Republican National Convention (RNC) confirmed Donald Trump as candidate for president, and Trump warned that the election could be "stolen" by voter fraud.
In the UK the government insisted that schools would return in September, although there are concerns that the R rate for Coronavirus infections is heading over 1 again.
In economics, the talk is now of a K-shaped recovery for the British (and global) economy, with industries like tech, home delivery, folding bicycles… and other lockdown-friendly businesses thriving while others fail.
Tesco is taking on 16,000 more jobs, especially in delivery, while Virgin Atlantic is asking for a refinancing package at the courts today, hoping that creditors will accept a 20% "haircut" and delays to repayments.
That could all reverse if an effective vaccine is found, and President Trump has said he could fast-track the testing of a vaccine being developed by AstraZeneca and Oxford University.
There are insider reports today of real pessimism in the EU camp that the UK negotiators are moving into "blame game rather than end game" in Brexit talks, preparing for no deal.
Make sure any upcoming transactions are protected against the risks of sudden market movements. Secure a fixed exchange rate now with a forward contract; call your Business Trader on 020 7898 0500 to get started.
GBP: Hopes for "K-shaped" recovery
The only data release today is at 11am, with CBI Distributive Trades, a test of retail expectations. Last month it beat expectations and this will be supportive of sterling if repeated this month.
With little news yesterday the pound traded within a very narrow band yesterday, but remains around 1% higher than this time last month against the euro and 2-3% above USD.
Tomorrow and Thursday we'll hear speeches from central bankers that could move the market, as could clearer news on Brexit talks.
EUR: German GDP optimism
The euro remains steady against USD, just about holding onto August's gains.
Potential threats to European business remain, however, including a potential no-deal Brexit. Tensions with Russia will inevitably rise as German doctors claim that opposition leader Alexei Navalny was poisoned.
German GDP came in this morning at 11.3% down year-on-year, a little better than expected. We will also hear about German consumer confidence this morning from Ifo, a measure of companies' expectations for the coming months.
Germany's traditionally biggest industries – notably car manufacturers – face headwinds, and the collapse of Wirecard highlights that Europe's biggest economy lags behind on tech stocks, which are set to be the biggest winners in a potentially K-shaped recovery.
Look out for French consumer confidence and unemployment data tomorrow.
USD: Is US beginning recovery from Covid?
The dollar recovered a little ground against sterling and the euro over the past week. While Brexit negotiations appear to be going nowhere, there has been a recovery in the other major trade flashpoint, US-Chinese relations.
This could be easily damaged by loose words from President Trump this week, but with the lowest number of new cases for two months in the US yesterday (fewer than 35,000) from the "China virus" as Trumps calls it, there are hopes that the US's problems could be easing.
The markets are being entertained by the Republican National Convention while waiting for the big news of the week, the (virtual) Jackson Hole symposium on Thursday, where Fed Chair Jerome Powell could indicate future monetary policy.
We also have a slew of home price data today and durable goods orders tomorrow. Friday sees personal income and spending.
For more on currencies and currency risk management strategies, please get in touch with your Smart Currency Business trader on 020 7898 0500 or your Private Client trader on 020 7898 0541.