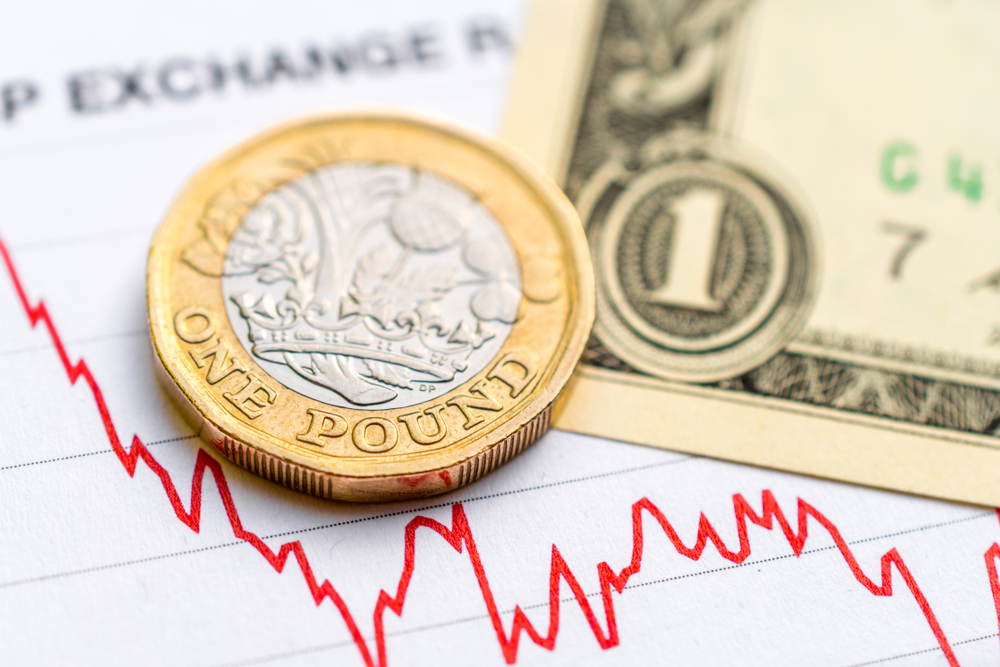 Sterling lost against most major currencies yesterday, although by less than a third of a cent against the euro and barely at all against the US dollar. However, the cumulative effect is that GBP/USD is securely at its lowest point since June and GBP/EUR is at its lowest for five weeks.
There was an absence of data yesterday and little to write home about today from the UK side. Tomorrow starts with all guns blazing at 7am with inflation. The markets expect the rate to increase to above 7% again, mainly due to rising oil prices, and while average earnings now being more than this means that the cost of living crisis is getting no worse for most people, a resurgence of inflation would have political effects.
There was more evidence of trouble in the British housing market yesterday, with sellers cutting their asking price at the fastest rate for over ten years, according to Rightmove.
The Bank of International Settlements (BIS), the Swiss-based advisor to central banks, said that such effects on the property market should serve as a warning that the main impact of interest rate rises were yet to be felt.
In UK finance, the Financial Conduct Authority (FCA) says that its preliminary investigation has found no evidence of politicians – such as Nigel Farage – being 'debanked' due to their views.
On the anniversary of her chancellor's 'mini-Budget', that led to both his and her ousting, Liz Truss has defended her attempt at a bold, new approach to generating growth, while attacking her replacement as prime minister's administration.
Make sure any upcoming transactions are protected against the risks of sudden market movements. Secure a fixed exchange rate now with a forward contract; call your Business Trader on 020 3918 7255 to get started.
GBP: Will inflation data turn the corner for sterling?
With losses mounting up for sterling, the next 48 hours or so will be critical.
Tomorrow morning we will see inflation data; not just the headline rate that will include the oil price rise but also the various metrics such as core inflation that give a more nuanced picture. The Bank of England will be pondering it all at its Monetary Policy Committee (MPC) meeting this week.
GBP/USD past year
EUR: Final result for EU inflation today
A broadly positive day for the single currency yesterday saw growth against the pound and Norwegian krone in particular.
A couple of ECB interest rate setters were speaking yesterday and a host more will be speaking tomorrow, but the big event of today will be a final result for eurozone inflation.
USD: Markets brace for Fed's decision
It was the quietest of days for the US dollar, likely to be the calm before the storm with the interest rate decision tomorrow.
In reality, it is more the commentary from the FOMC signposting future monetary policy decisions that is likely to affect exchange rates.
Before that, however, there will be some data on the housing market today, with building permit data.
For more on currencies and currency risk management strategies, please get in touch with your Smart Currency Business trader on 020 3918 7255 or your Private Client trader on 020 7898 0541.