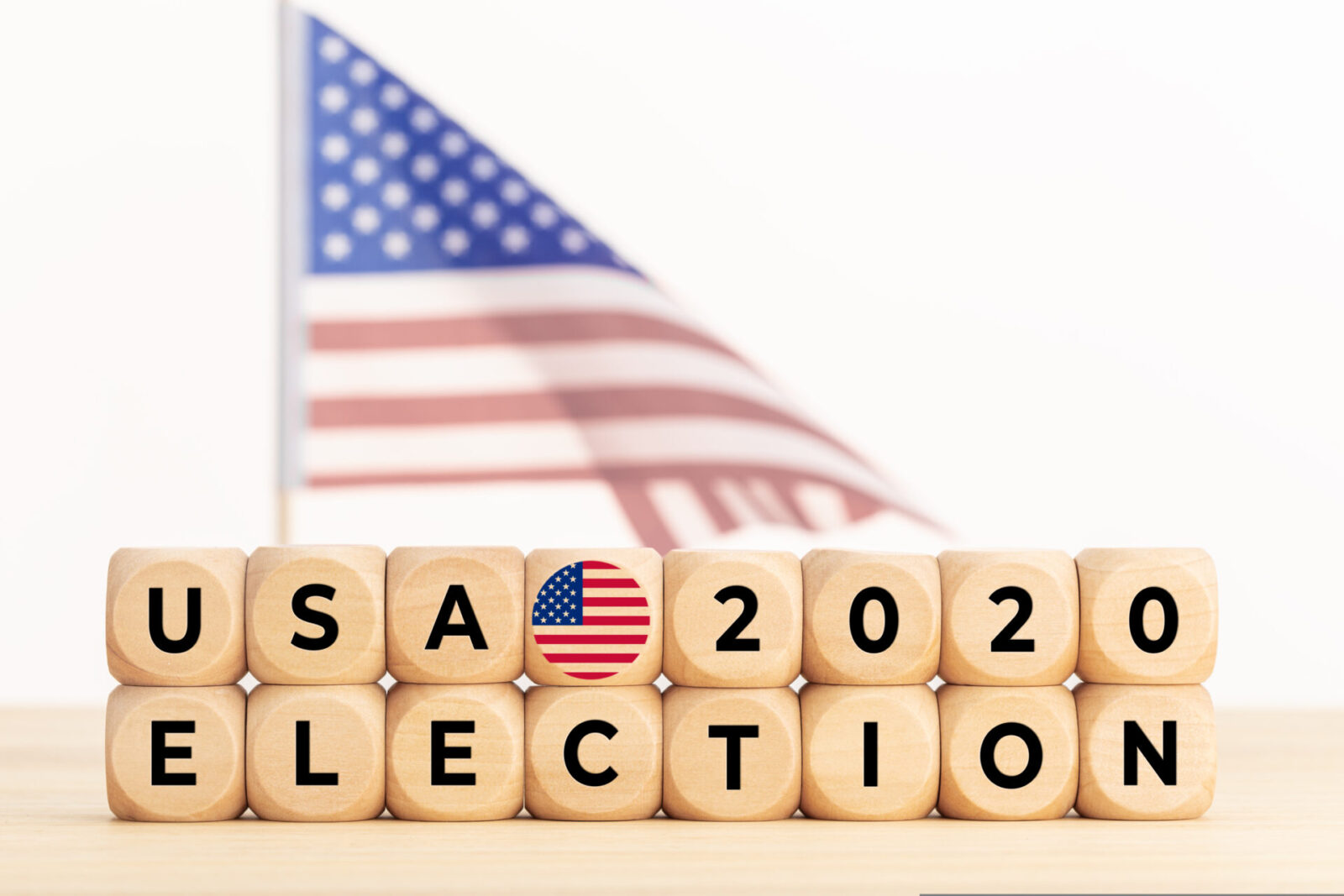 Today is election day in the US and in a few hours, the polls will open. With 100 million votes already cast, it's predicted to be the largest voter turnout in a century and could be the most divisive election in decades. We may know the result by this time tomorrow or it may take longer due to the large number of Americans casting their votes in advance.
The stakes are high, which means that currencies could be significantly impacted by any election news.
With this in mind, please do ensure that any upcoming transactions are protected against sudden market movements on election night. Secure a fixed exchange rate now with a forward contract; call your Business Trader on 020 7898 0500 to get started.
For more information about how the US election could impact currencies, take a look at our handy election guide.
GBP: Pound weaker as lockdown approaches
The pound is still looking weaker this morning, despite positive Brexit developments, due to the impending lockdown in England on Thursday. The lockdown was approved by Parliament yesterday and the furlough scheme has been extended for a month to accommodate.
UK and EU officials have said that they are looking to a mid-November deadline to reach a post-Brexit trade agreement. According to reports, a compromise on the issue of fisheries isn't far away.
The US election result, which we may know by this time tomorrow, could also have an impact on the pound. The Bank of England's monetary policy meeting will take place on Thursday and any news of an increase in stimulus measures may also affect sterling.
EUR: Positive manufacturing PMI for Eurozone
Eurozone manufacturing PMI was revised slightly higher yesterday, showing that the sector experienced its steepest month of expansion since 2018. This will be followed by services and composite figures tomorrow.
ECB official, Yves Mersch, delivered a speech yesterday, saying that any further measures introduced by the ECB must be temporary and targeted. He said that these crisis measures have been introduced due to the pandemic and would be reconsidered as the crisis changes or subsides.
USD: Dollar weaker ahead of polls opening
The dollar is weaker this morning ahead of the polls opening for the 2020 US election. An estimated 100 million people have already cast their vote and it's set to be the biggest turnout in a century. Joe Biden still leads in the polls, but the race is closer in key swing states that could determine the final outcome.
The two candidates have engaged in some last-minute campaigning in these battleground states. We could know the result as early as 4am tomorrow (GMT), although there is some talk that there will be a delay due to the large number of mail-in ballots, which could benefit the dollar.
The US election is nearly here and we could see significant currency fluctuations. If you haven't done so yet, read our handy election guide and ensure that your transfers are protected from movements in the currency market.
For more on currencies and currency risk management strategies, please get in touch with your Smart Currency Business trader on 020 7898 0500 or your Private Client trader on 020 7898 0541.