Re-joining the EU's single market could create "years of uncertainty" for UK business
By Christopher Nye December 5th, 2022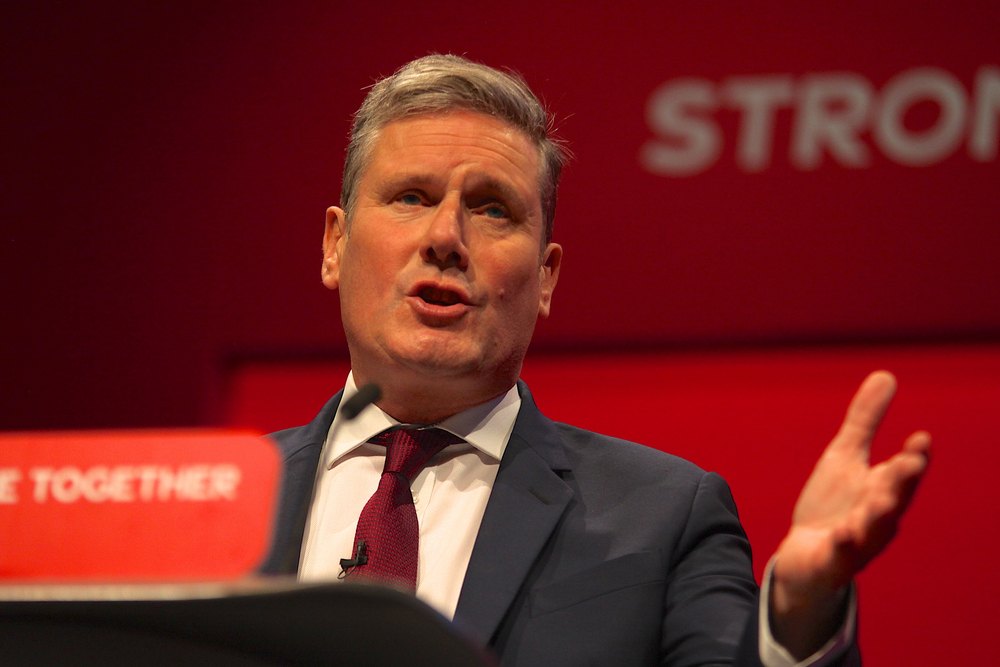 Sir Keir Starmer, has argued that the UK re-joining the EU's single market would create "years of uncertainty" for UK business.
Leader of the labour party, Sir Keir Starmer has argued that the UK re-joining the EU's single market would not boost the country's economy, but rather create "years of uncertainty" for UK business. The statement was made in an interview with BBC Radio 4's Today programme yesterday.
Starmer also added that should he become prime minister, he would instead seek to improve the "post-departure deal" agreed by Boris Johnson.
London's FTSE 100 was boosted towards the end of the business day on Monday as investors were buoyed by signs that China is reeling back its tough zero-Covid policy.
It's a quiet day for key data releases across all of our major currency zones however, tomorrow markets will see the UK's latest Halifax house price index, both month over month and annually.
We'll also see Italy's retail sales figures which are expected to fall by 0.3% in tomorrow morning's release.
Over in the US, the lack of key data puts pressure on an already anxious dollar.
The big political event today will be the race for America's Senate with Georgia's run-off election between Democrat, Raphael Warnock and Republican, Herschel Walker.
Make sure any upcoming transactions are protected against the risks of sudden market movements. Secure a fixed exchange rate now with a forward contract; call your Business Trader on 020 7898 0500 to get started.
GBP: More strikes to impact economy
Just as Britain anticipated a wave of strikes impacting its economy over Christmas, the Rail, Maritime and Transport union announced an extra set of strikes just yesterday, in their dispute over pay, jobs and conditions. The additional strikes will take place between 6pm on Christmas Eve until 6am on December 27th.
Members of the RMT will also walk out in two 48-hour strikes next week.
GBP/USD over the past year
EUR: euro choppy but maintains dollar gains
Over the course of the last 7 days the euro has experienced choppiness against both sterling and the US Dollar. For the EUR/GBP currency pair, this choppiness has meant the euro currently falls marginally lower against sterling compared to this time last week. Against the dollar however, the euro has made and maintained gains despite its turbulence.
USD: PPI expected to rise gently
The dollar rallied against other major currencies as the business day came to a close yesterday. This was due to the latest ISM services figures beating market expectations.
America's latest Producer Price Index is forecast to rise gently to 0.3% in Thursday's data release. In the previous month, PPI for final demand in the US rose 0.2% month-over-month and was below market forecasts of 0.4%. The breakdown revealed that goods cost went up 0.6% which was the largest advance since a 2.2% rise in June. The increase was mainly pushed by a 5.7% jump in gasoline costs.
For more on currencies and currency risk management strategies, please get in touch with your Smart Currency Business trader on 020 7898 0500 or your Private Client trader on 020 7898 0541.