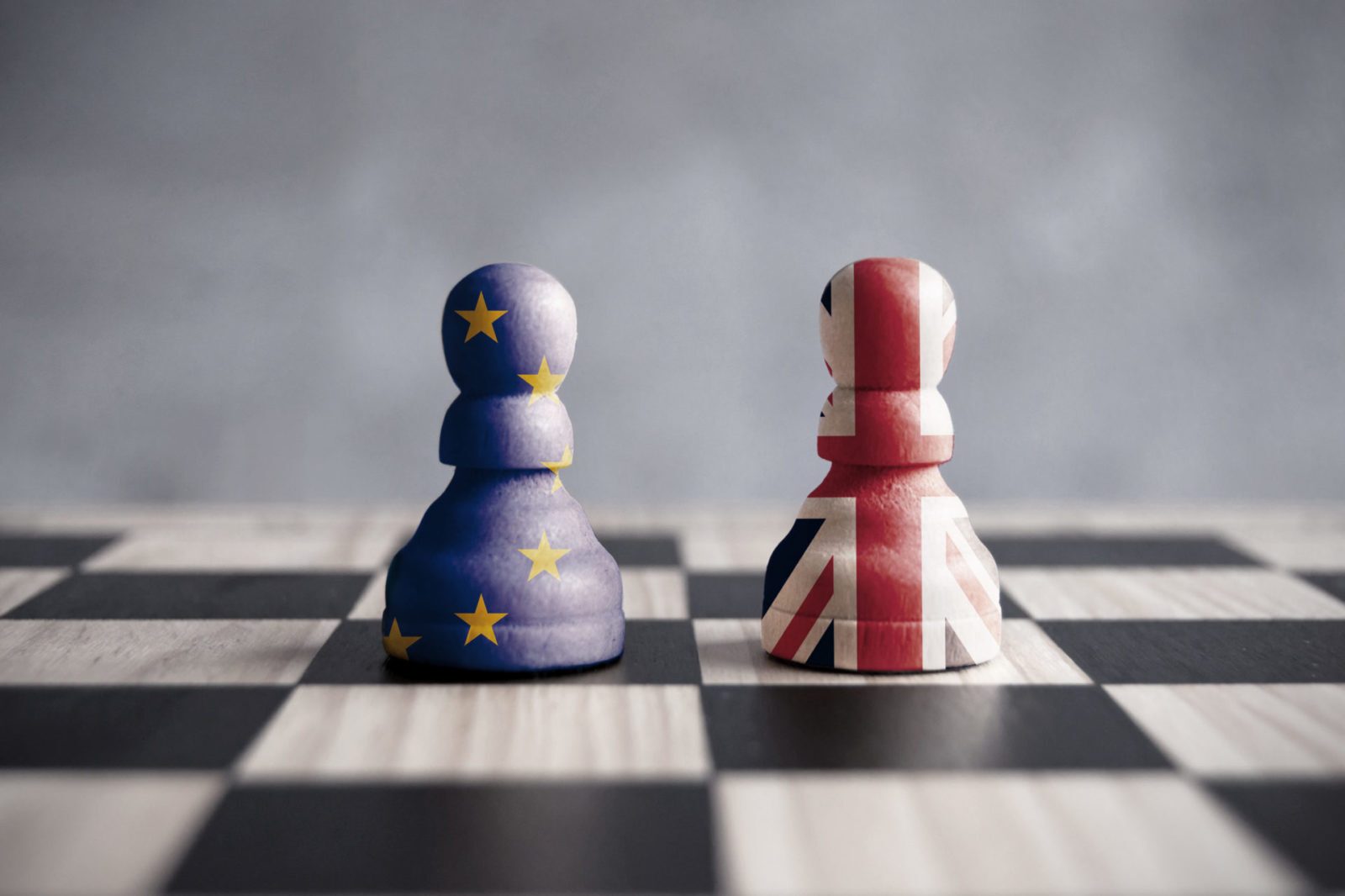 The pound is mixed this morning as hopes for a Brexit deal continue to fade. Negotiations between the UK and the EU are still going ahead, however, with Brexit Secretary Steven Barclay and the EU's chief negotiator, Michel Barnier due to meet today. Boris Johnson will also meet with Irish Prime Minister, Leo Varadkar, for 'detailed discussions'.
The euro is benefitting from a weaker pound, but given the recent twists and turns of Brexit, there's no knowing how long this will last.
China have said that they would be open to a 'partial' trade deal with the US ahead of face-to-face talks which begin today. Meanwhile, the FOMC September meeting minutes revealed that most Fed officials believed that a 25 basis points rate cut was needed.
In this particularly uncertain time, please do get in touch with us to discuss risk management strategies that can protect your business. Call your Business Trader on 020 7898 0500 to find out more.
GBP: Sterling struggles as deal looks unlikely
Sterling continued to struggle yesterday as optimism for a Brexit deal faded. If MPs agree to attend, there will be a special sitting for Parliament on Saturday 19th of October to discuss the future of Brexit. There have only been four Saturday sittings since 1939, the last being in 1982. By the 19th, it is thought that they will know for sure whether a deal can be agreed with the EU.
Talks are still ongoing between the UK and the EU, however, the EU has said that there will need to be "fundamental changes" to the ideas put forward, in order for them to be accepted. Later today, Brexit Secretary Steven Barclay and the EU's chief negotiator, Michel Barnier, will meet.
Johnson has said that he remains "cautiously optimistic" for a Brexit deal, whilst Michel Barnier has said that the plans for the Irish backstop "had not been tested." Johnson will meet with the Irish Prime Minister, Leo Varadkar, later today for 'detailed discussions'.
GDP figures for August will be released this morning, revealing the state of the economy, along with manufacturing and industrial production figures.
EUR: Euro benefits from weak pound
Euro is up against the pound, as fears of a no-deal Brexit continue to weigh. Reports have emerged that the European Union may be prepared to offer an extension until June, while The Times claim that the EU might be willing to offer concession in a deal – although Angela Merkel is said to have called it almost impossible.
In short, no-one quite knows what will happen, and, while it is currently to the euro's benefit, no-one can say how long this will last.
The Bundesbank's President, Jens Weidmann, told an audience earlier this week in Vienna that the ECB should not question limits on its bond-buying programme, including a ban on buying more than 33% of the debt of any individual government. His stance looks set to cause further disagreement in the future as Christine Lagarde assumes the Presidency of the ECB.
German Balance of Trade figures were released this morning, showing that Germany's trade surplus narrowed to EUR 16.2 billion in August 2019 from EUR 17.6 billion in the same month last year. Exports declined 3.9 percent year-on-year to EUR 101.2 billion, while imports shrank 3.1 percent to EUR 85 billion.
USD: China open to partial trade deal
The dollar remained fairly weak yesterday, despite US-China trade talks taking a more optimistic tone. China has signalled that they are open to a partial trade deal, and has even offered to increase the amount of soybeans it buys from the US ahead of the face-to-face talks, which begin today. It's been reported that the deputy level talks, which aimed to lay the groundwork for higher level talks, have made no progress on critical issues. According to one source, China refused to talk about forced technology transfers.
The Federal Reserve released their FOMC meeting minutes yesterday evening, which revealed that most Fed officials believed that a 25 basis points cut to interest rates was necessary. The minutes also stated that policymakers are more concerned about risks associated with trade tensions, geopolitics and the global economy.
For more on currencies and currency risk management strategies, please get in touch with your Smart Currency Business trader on 020 7898 0500 or your Private Client trader on 020 7898 0541.