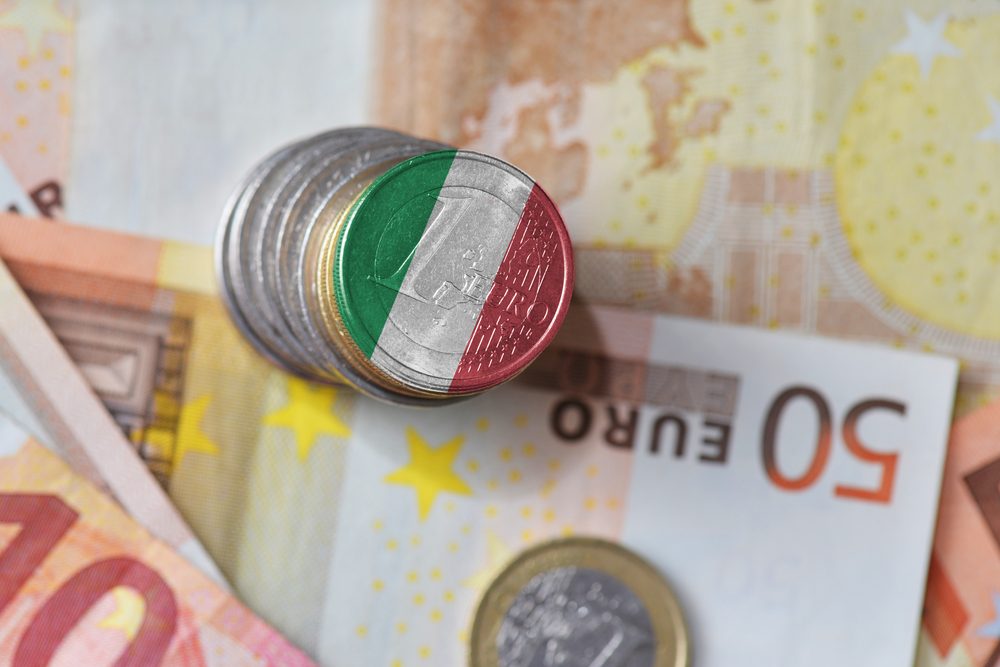 It was an extremely quiet start to the week yesterday, with no major economic data releases in the UK or America. In the eurozone, we did see construction output for September which came in much better than expected and was some much-needed positivity for the economy.
Today is another relatively quiet day, although on Wednesday we will see the European Commission's decision on Italy which could cause some euro volatility. Last week, the Italian government defied a request to present a revised draft budget for 2019, with Luigi Di Maio, the deputy prime minister and leader of the anti-establishment Five Star Movement, saying the Italian government would maintain its deficit target of 2.4%. It will be interesting to see what happens tomorrow.
Trade war fears reared their head again yesterday, after the US and China clashed at a major summit over the weekend. The US vice-president, Mike Pence, challenged Beijing's trade practices at the Asia-Pacific Economic Cooperation (APEC) in Papua New Guinea. He went on to criticise China for engaging in forced technology transfer and intellectual property theft. China's president, Xi Jinping, responded by criticising Washington's aggressive stance on trade. Tellingly, APEC leaders failed to sign off the traditional end-of-summit communique, suggesting that cooperation is not at the forefront of attendee's minds.
In the UK, we will see CBI industrial trends orders for November, while in the US we will see October's building permits. We could yet see more political fireworks, especially given that the Democratic Unionist party forced its MPs to vote with Labour against the finance bill. The move is seen as a warning shot to Theresa May, where Sammy Wilson, the DUP's Brexit spokesman said the government has broken its Brexit promise.
There's still time to grab hold of our currency forecasts which include predictions from some of the major banks around the world. We have been putting a Brexit document together and that will be available to download at some point this week – watch this space.
GBP: DUP says government has broken Brexit promise
The fireworks surrounding Brexit continued across the weekend and yesterday, with the Democratic Unionist party forcing its MPs to vote with Labour against the government's finance bill. The DUP currently prop up May's government and without the party's support, it is extremely difficult for the Tories to pass any bills.
The DUP's Brexit spokesman said that the government has not stuck to its promise that Northern Ireland would not be treated any differently to the rest of the UK in the Brexit withdrawal agreement. It essentially means that there is now even less chance of May's Brexit plan getting through Parliament. It still remains to be seen whether there will be a leadership contest.
Bank of England Governor Mark Carney is delivering a speech this morning at 10am and we will also see the CBI industrials trends orders reading for November. Tomorrow we will see the public sector net borrowing figures for October and that's about it for the week. Fairly quiet on the economic data front all told.
EUR: eurozone construction output smashes forecast
The only major economic data release from yesterday was the eurozone's construction output for September. Figures released showed output rose by 4.6% from a year earlier in September 2018, following a downwardly revised 2.2% growth in the previous month. It is the steepest increase in construction output since January and will be welcomed by EU leaders.
There are no major economic data releases from the eurozone today, but tomorrow we will see the European Commission's decision on Italy which could create some volatility. We will also the see the European Central Bank's non-monetary policy meeting.
USD: troops at US-Mexico border to be pulled out
Reports that Trump will begin a drawdown of troops at the US-Mexico border have prompted criticism that the president has engaged in a political stunt at tremendous expense to the taxpayer. Trump spent the final weeks of campaigning whipping up fear over a migrant caravan travelling through Mexico towards the border, but now that the polls have closed, he has barely mentioned it.
The White House has also backed down in its battle with CNN and Jim Acosta, as they removed the reporter's hard pass. The Trump administration has since confirmed it will be restored.
October's building permits are on the schedule today, while tomorrow sees the durables goods orders for October, as well as initial jobless claims up to 17 November. We will also see existing home sales for October.
For more on currencies and currency risk management strategies, please get in touch with your Smart Currency Business trader on 020 7898 0500 or your Private Client trader on 020 7898 0541.