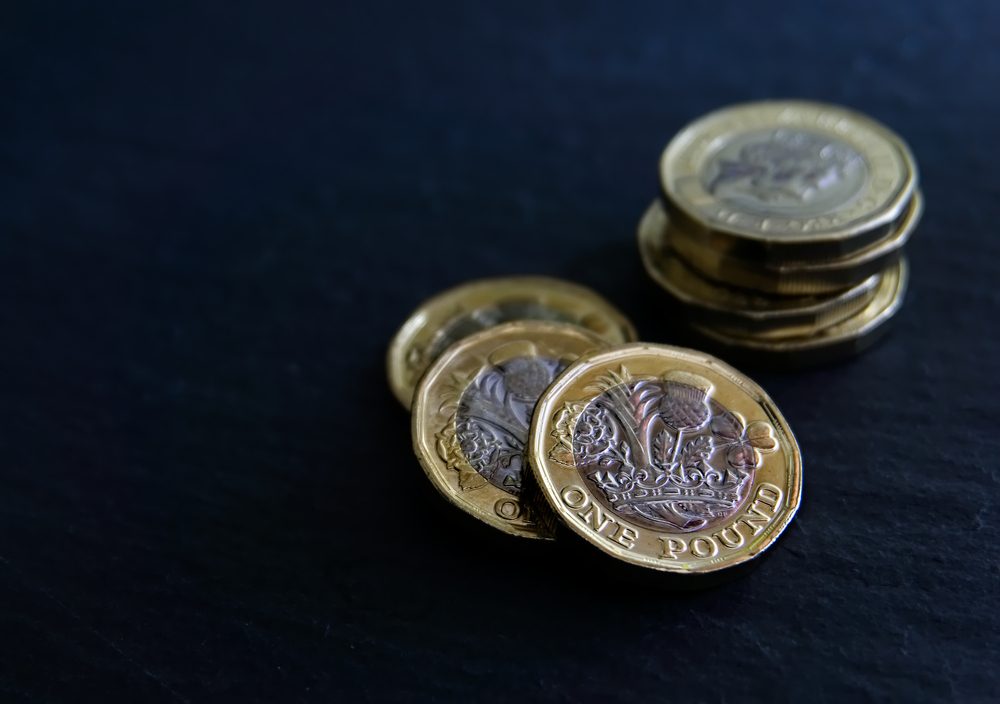 With no major economic releases from the UK, US or eurozone, any currency movements were always likely to be minimal, or driven by events elsewhere. Sterling actually managed to climb a little higher against the euro and dollar and while the moves were minimal, it appears the markets have priced in interest rates staying on hold when the Bank of England meet later today.
Of course, if rates are kept on hold, we could see some sterling weakness, but as expectations of a rate hike diminished, sterling lost some significant ground against the euro and dollar, so any further significant weakening would likely come. Meanwhile, the fallout from Trump's decision to pull the US out of the Iran deal continued to cause shockwaves around the world, with oil hitting $77 a barrel for the first time since 2014.
Today is a much busier affair as far as economic data releases are concerned, with the aforementioned interest rate decision due at 12pm. Before then we will see the UK balance of trade report, as well as the industrial, manufacturing and construction output figures for March. We will also see April's inflation rate from the US.
There's still time to get your hands on our latest currency forecasts. They've been the most popular ones we have ever produced, so do download your free copy and let us know your thoughts.
GBP: will interest rates be kept on hold?
The BoE will meet today to announce its interest rate decision. It wasn't all that long ago that almost everyone was expecting rates to be increased, but it now looks a certainty that they will be kept on hold. A raft of negative economic data, as well as signs that the UK economy is slowing, have led investors to have a rethink. Governor Mark Carney's comments in April didn't imbue the markets with any confidence, but I guess we'll learn more today.
We will also see the balance of trade for March. The deficit narrowed sharply last time around so it will be interesting to see what the figure comes in at this time around. Indeed, last month, the UK posted its smallest trade deficit since September 2017. Still, a positive figure is unlikely to have too much of an influence on sterling, what with the rate decision due at midday.
Industrial and manufacturing production are expected to have strengthened in March, but if recent releases have shown us anything, it's that forecasts can't always be trusted.
EUR: quiet day beckons for the eurozone
After a busy period where we saw the release of plenty of economic data from the eurozone, yesterday was a much quieter affair. There are still concerns surrounding the threat of a trade war following Trump's decision to impose tariffs on steel and aluminium, but for now the eurozone has been granted a temporary reprieve.
The other major talking points across the eurozone are whether the economic projections made at the start of the year were too optimistic, and whether the European Central Bank will extend its quantitative easing programme. It is currently scheduled to run until September, but there is increased expectation that this could be extended.
ECB President Mario Draghi is scheduled to give a speech on Friday which will be closely watched by the markets.
USD: Trump rattles the world once more
Trump's decision to withdraw from the Iran deal continued to dominate the headlines yesterday, with oil hitting $77 a barrel for the first time in four years. The price increase was also driven by news that the US's reserves of crude and refined oil fell sharply. Economists had expected the number to decline by 719,000 but the figure actually fell by 2.2 million.
The dollar pretty much traded sideways against the euro and sterling throughout the day (eventually making some extremely small losses), which shows remarkable consistency for the dollar in recent times. It has managed to come back from what was a pretty dismal start to the year to hit some fresh highs of late.
Today we will see the inflation rate for April, as well as initial jobless claims up to 5 May 2018.
For more on currencies and currency risk management strategies, please get in touch with your Smart Currency Business trader on 020 7898 0500 or your Private Client trader on 020 7898 0541.