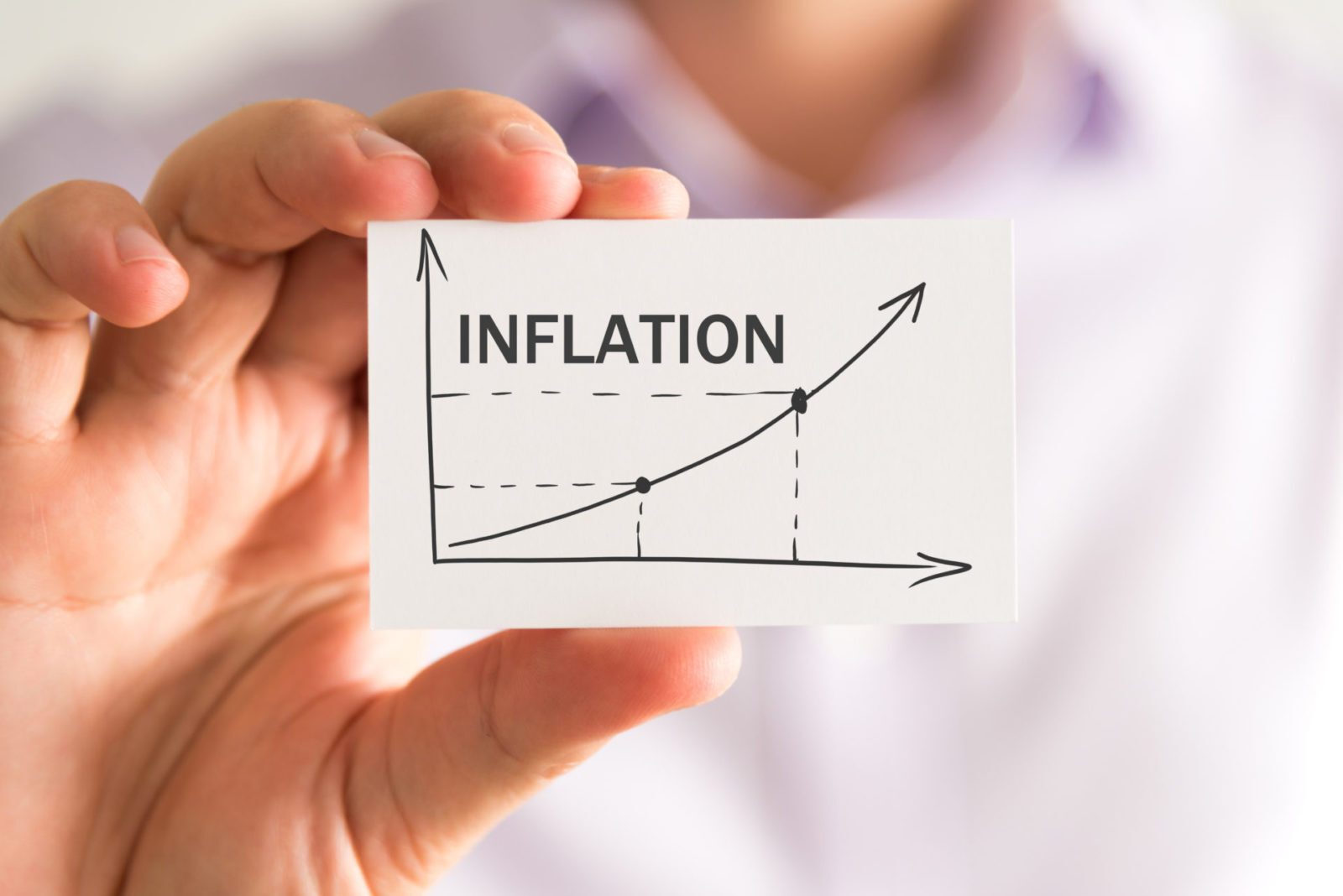 The latest inflation figures showing an unexpectedly high rise, almost hitting the Bank of England's target – making the likelihood of an upcoming rate cut seem slimmer. However, the pound is weaker this morning as concerns over UK-EU trade talks weigh.
Meanwhile, it was another disappointing day for the Eurozone, after German construction figures failed to grow as forecast, instead entering the negative. The ECB will release the minutes from their January meeting later today.
US new home permits rose to a thirteen-year high, in another sign of the strength of the American economy at the moment, and the dollar is still being buoyed by market fears over coronavirus.
Lock in your exchange rate with a forward contract today to protect your business against this uncertainty. Get started now by calling your Business Trader on 020 7898 0500.
GBP: Inflation increases for first time in 6 months
The pound strengthened briefly yesterday after inflation rate data was released, coming in higher than forecast. Inflation rose for the first time in 6 months, jumping to 1.8% in January of 2020 from 1.3% in December and above market expectations of 1.6%.
It's now closer to the Bank of England's 2% target and possibly reduces any expectations of a rate cut in the near future.
However, the pound then weakened as worries over trade negotiations continue. Michel Barnier reiterated his point that the UK cannot have a Canada style deal with the EU, prompting an immediate response from the Prime Minister. Johnson accused Barnier of backtracking on the original offer made in 2017.
The Downing Street press office also tweeted to state that in 2017, the EU had said that a Canada style deal was "the only available relationship for the UK."
Retail sales data will be released this morning, which is expected to show a growth year-on-year and a drop month-on-month.
EUR: Eurozone construction unexpectedly slumps
Eurozone construction unexpectedly slumped over the last year, figures yesterday revealed. The markets had been expecting an increase, and the fall put further pressure on the single currency. Among individual countries, Germany and France saw output fall by 4.2% and Spain by 6.2%.
Observers also say that coronavirus is having an impact on the eurozone, especially for countries dependent on trade, like Germany, for whom China is the second biggest partner outside of the EU.
The ECB will release minutes from its January meeting today. If there are any hints that monetary stimulus is needed, the euro could weaken further. The markets will also be looking out for mention of the coronavirus and the disruption to global supply chains.
USD: Dollar supported by positive economic outlook
The dollar was strong against a basket of currencies yesterday, supported by positive data. US homebuilding fell less than expected in January while permits rose to nearly a 13-year high, pointing to housing market strength. The greenback is still strong today due to coronavirus worries and FOMC meeting minutes.
The FOMC released their January meeting minutes yesterday evening which, as expected, didn't contain any big surprises. They revealed that the Federal Reserve is cautiously optimistic about the economy, expecting growth to increase at a modest pace this year. Several Fed speakers also said that the consequences of the coronavirus situation were too soon to judge.
Today, initial jobless claims and the Philadelphia Fed Manufacturing Index will be released.
For more on currencies and currency risk management strategies, please get in touch with your Smart Currency Business trader on 020 7898 0500 or your Private Client trader on 020 7898 0541.