Inflation data focuses attention as lockdown ease continues
By Christopher Nye July 13th, 2021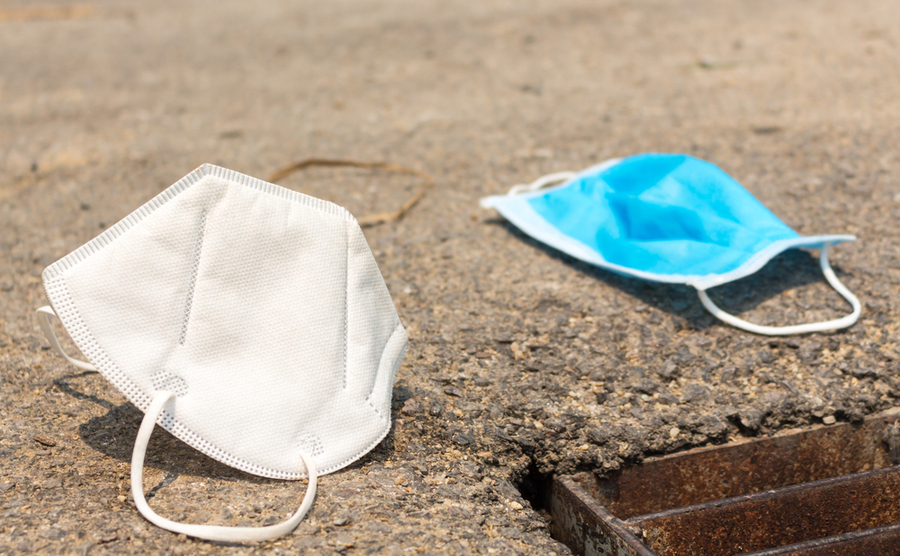 The ending of official UK rules on masks begins on Monday
Despite a brief dip yesterday morning, sterling maintained its position at a four-month high against the euro and a two-week high against the US dollar.
The pound was supported by news that the 19 July lifting of restrictions in the UK remains on track. The Prime Minister urged Britons to shift from government-imposed diktat to companies and individuals taking responsibility while adopting "a cautious approach".
With the widespread expectation that a wave of Covid-19 infections of up to 100,000 per day will be the result, there is nervousness in the markets as to whether UK health services and business will cope with the disruption.
In Europe, European Central Bank president Christine Lagarde has warned that unity on its new 2% inflation target (as opposed to the previous target of "below, but close to 2%"), is likely to cause division and argument among policymakers.
Elsewhere in the business news, Ryanair is starting to take delivery of over 200 Boeing 737 Max aircraft and looking to employ 2,000 new staff, and a survey of large US companies found a high level of confidence about doing business in post-Brexit Britain.
The Bank of England's Financial Stability Report, published today, finds that British banks are in a good place to support the UK economy through the post-Covid recovery.
Make sure any upcoming transactions are protected against the risks of sudden market movements. Secure a fixed exchange rate now with a forward contract; call your Business Trader on 020 3918 7255 to get started.
GBP: Business looks forward to post-restriction economy
Sterling stayed strong yesterday, maintaining the highs it achieved just before the weekend as the markets got on board with the government strategy of releasing the economy despite the surge in Covid cases.
There were no data releases yesterday, but that changes tomorrow with inflation, then earnings and employment on Thursday, which is hoped to see a fall in numbers of unemployed despite the tapering of the furlough system. The government  moved from paying 80% of salaries to 70% in July and that comes down to 60% (and employers 20%) in August.
GBP/USD over past year
EUR: ECB warns of opposition to new 2% inflation strategy
The euro looked shaky against the US dollar yesterday as it struggled to hold onto last week's gains. Despite a surge in support briefly yesterday, it fell away against the pound and remains a good 5% down on last summer.
The talk remains on inflation and monetary policy, with ECB president Christine Lagarde warning yesterday that she will struggle – when policymakers meet on Thursday – to hold the line on the new 2% inflation target against calls for more rapid moves towards raising interest rates.
Meanwhile, wholesale prices in Germany were shown to be rising ahead of expectations yesterday, at 10.7% year to year, but worries over rampant inflation will have been tempered this morning by news that general inflation in Germany has held steady at 2.3% and in France June's inflation rate was below expectations at 0.1%.
USD: US looks to inflation data today
The US dollar continued its month-long positive run against the euro yesterday, while remaining broadly stable against the pound.
It is benefiting from increased worries about the Delta variant as well as the possibility that rising inflation will trigger an earlier-than-expected interest rate rise.
The inflation-vs-growth debate will be at the fore again today, with US inflation data being released at 1.30pm UK time and expected to hit 5%.
For more on currencies and currency risk management strategies, please get in touch with your Smart Currency Business trader on 020 3918 7255 or your Private Client trader on 020 7898 0541.