Indications of recovery but V-shape looks optimistic
By Christopher Nye June 24th, 2020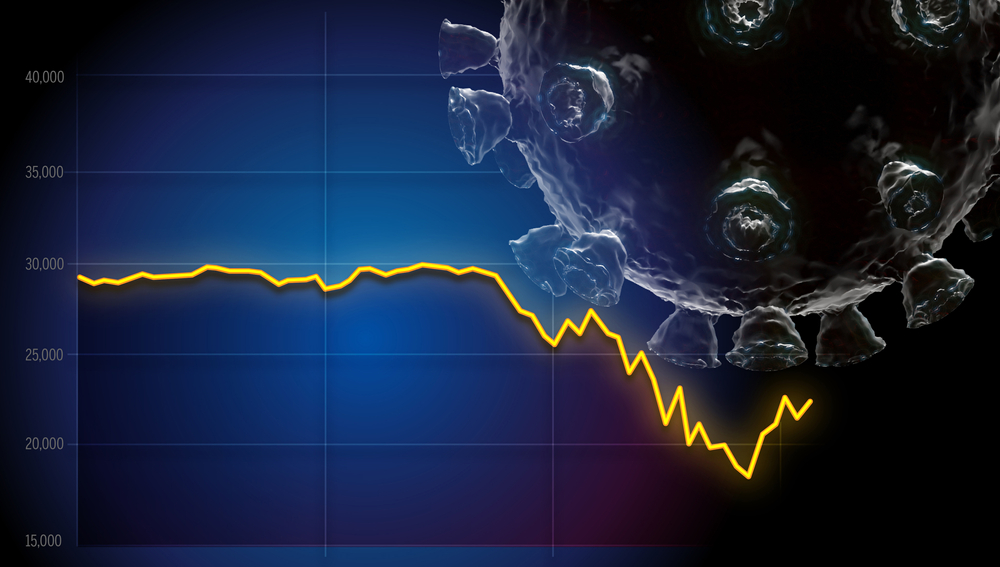 The Prime Minister announced a raft of coronavirus lockdown restrictions being eased from 4 July, including the opening of pubs, outdoor gyms, cinemas and galleries, if they can do so with effective social distancing of "one-metre-plus".
What remains to be seen is which businesses have the money to open when they are able to.
Outbreaks of Covid-19 have continued to erupt in Germany, and the CEO of tech company Wirecard was arrested in what appears to be an accounting scandal.
Yesterday saw a rush of Purchasing Managers Index (PMI) readings across the UK and Europe from a London–based global information provider IHS Markit. The currency markets value PMI readings because they are a measure of the power behind an economy, asking managers about their expectations for production, employment, orders and other inputs in the month ahead.
A reading over 50 indicates that an economy is expanding, which is positive for a currency. However any improvement from recent readings and ahead of market expectations will tend to boost the currency.
Make sure any upcoming transactions are protected against the risks of sudden market movements. Secure a fixed exchange rate now with a forward contract; call your Business Trader on 020 7898 0500 to get started
GBP: Manufacturing expands as lockdown end approaches.
The pound would have been boosted by PMI readings well above market expectations for the UK, but this was tempered by most of Europe's and the USA's PMIs also being above expectations.
Manufacturing in June expanded, at 50.1, although services were still contracting with a reading of 47 (still way off last month's 29).
The pound was also victim, briefly, to a fall in stocks globally after a badly worded comment from A US economics advisor that the USA-China trade deal was off – something later denied by President Trump.
There has been discussion but no news yet on a possible cut in VAT – as happened after the financial crisis in 2008 – to help stimulate the economy.
Overall the picture is emerging of an economy heading for a faster recovery than expected, but the picture could easily be reversed.
EUR: France leads Eurozone recovery
IHS Markit PMI surveys all showed, if not a rebound, then certainly a slowing of the downturn in the Eurozone economy in June, ahead of expectations. In France, one of the worst affected countries, services PMI increased to 50.3 and manufacturing to 52.1, all much better than forecast.
The single currency strengthened by around half a cent against the US dollar.
The picture is still one being less grim than expected rather than rosy, with the ECB predicting a contraction of 13% in the second quarter of 2020 (April to June) and a full recovery only by 2023. In the Eurozone's largest economy, Germany's top economic advisers forecast a 6.5% GDP contract in 2020 and full recovery by 2022.
The week ahead has further indications of consumer confidence, most notably the Ifo Business Climate readings for Germany tomorrow and Gfk Consumer Confidence Survey early on Thursday morning.
The accounting and tech scandal developing around the German payments company Wirecard was ramped up yesterday when Wirecard's CEO was arrested.
USD: Trump tweets reassurance on trade deal
The dollar slipped yesterday against most major currencies, as Markit PMI readings disappointed compared to the Eurozone's and UK's.
US stock markets are braced for a wave of selling in the final days of the quarter as big investors cash in on recent rises in the markets.
Stocks slipped yesterday on stories that the US-China trade deal is off, which President Trump, already smarting from a low turn-out at his Tulsa rally at the weekend quickly refuted.
Today we have the US house price index for April which is expected to rise very slightly, and speech from James Dullard, a member of the Fed's Open Market Committee.
For more on currencies and currency risk management strategies, please get in touch with your Smart Currency Business trader on 020 7898 0500 or your Private Client trader on 020 7898 0541.