IMF says the UK is on track to be worst-performing G7 economy
By Roseanne Bradley April 12th, 2023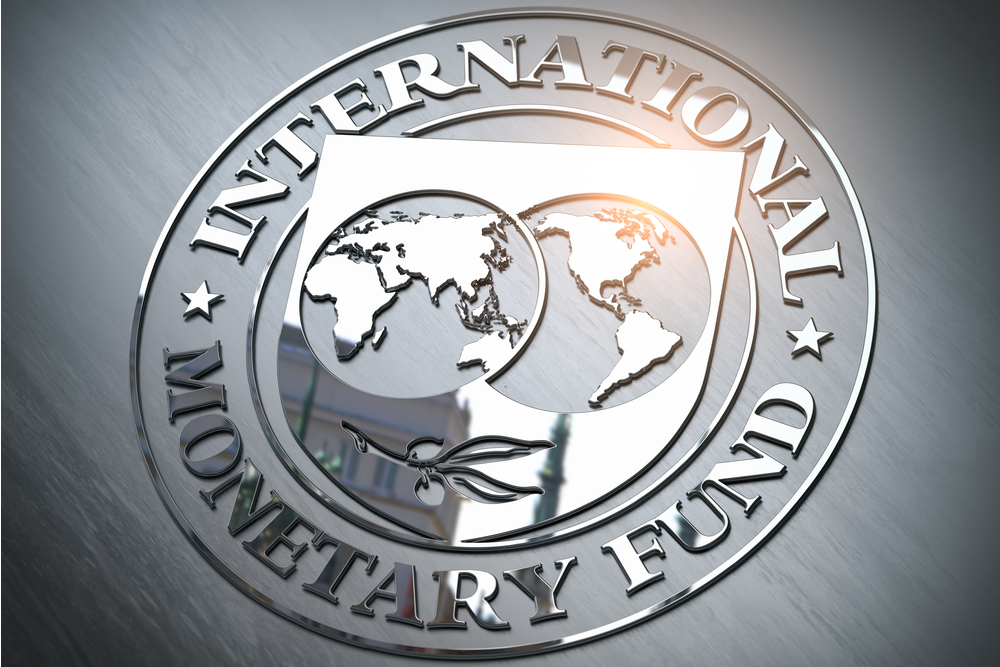 The IMF predicts the UK will be the worst-performing economy of the G7 countries this year
The pound and euro continued to rally against a weaker US dollar yesterday, gaining 0.5% and 0.7% respectively throughout the course of the day. The pound struggled to maintain those gains but the euro remains 0.25% higher against the US dollar this morning.
On Tuesday, the International Monetary Fund (IMF) revised its global growth forecasts from 2.9% to 2.8% for 2023 and from 3% to 3.1% for 2024. Global inflation is forecast to decrease to 7% this year, from 8.7% in 2022.
In the IMF's growth projections, it predicts the UK economy will shrink by 0.3% by the end of 2023 and grow 1% in 2024. This would mean the UK's economic performance would be the worst performing of the G7 richest nations.
On the other hand, the IMF predicts UK inflation will fall by more than half, from 9.1% last year to 6.8% this year and 3% in 2024. Chancellor Jeremy Hunt said, "By sticking to the plan we will more than halve inflation this year, easing the pressure on everyone."
Yesterday cryptocurrency asset Bitcoin pushed above $30,000 for the first time since June 2022 when lenders froze withdrawals in the run-up to its collapse. This sparked conversations of another crypto boom as customers are still turning to Bitcoin following the collapse of Silicon Valley Bank last month.
Euro-watchers received retail sales data yesterday which met expectations, falling by 0.8% since February 2023. The latest reading added to signs of falling domestic demand due to high inflation, rising borrowing costs and worries about a potential recession.
In Brazil, the annual inflation rate fell to 4.65% in March 2023 – the lowest reading since January 2021. This is the first time in two years that the rate has been within the Bank's 1.75-4.75% target range.
This afternoon, economists will hear the latest US inflation rate figures for March which is expected to lower to 0.3% month-over-month from 0.4% in February.
Make sure any upcoming transactions are protected against the risks of sudden market movements. Secure a fixed exchange rate now with a forward contract; call your Business Trader on 020 7898 0500 to get started.
GBP: Economists look to GDP tomorrow
Tomorrow morning the Office for National Statistics (ONS) will reveal the British economy's GDP for the month of March. It is expected to expand 0.3% month-over-month, but experts don't expect the economy to have expanded since this time last year.
GBP/USD: the past year
EUR: European shares soar to 1-month high
Yesterday afternoon Germany's DAX gained close to 0.8%, hitting its highest level since January 2022 following comments from the IMF that suggested high interest rates were "likely to be temporary".
USD: US economy expected to grow
The International Monetary Fund revised its global growth forecasts yesterday and sees the US economy expanding 1.6% in 2023, slightly more than the 1.3% forecasted in January of this year.
For more on currencies and currency risk management strategies, please get in touch with your Smart Currency Business trader on 020 7898 0500 or your Private Client trader on 020 7898 0541.