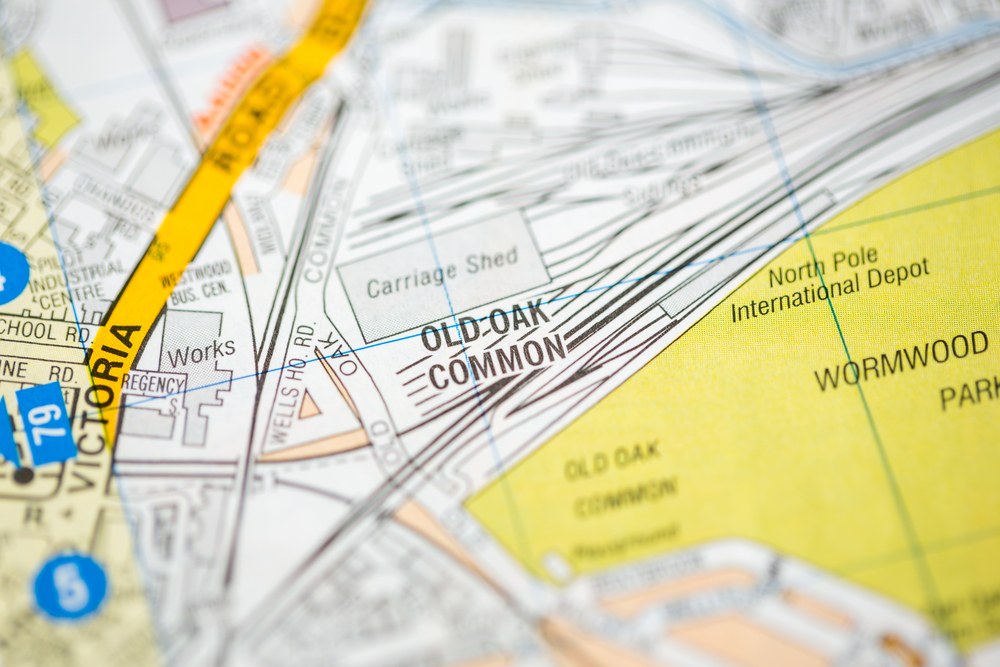 The UK's £40bn train line could end here.
It was a quiet session for most currencies yesterday, the markets waiting for next week's interest rate-setting bonanza from the US, eurozone and British central banks.
Of all, the euro fared worst yesterday, dropping by around a quarter of a percent against most other major currencies.
So far today, however, the pound has come off worst, losing half a cent against the US dollar.
In a speech starting around now, Chancellor Jeremy Hunt is likely to reject calls for big tax cuts in the Budget in six weeks in favour of continuing to balance the books. However, he faces criticism from right-wing fans of Trussonomics that a too-cautious economic agenda will simply give a better set of books to an incoming Labour government in two years.
In economic news, the British car industry has seen a 10% fall in new car production to 775,000 in 2022; a 66-year low. A shortage of supplies – especially semiconductors – was blamed, as well as the closure of Honda's factory in Swindon. Electric car production was one high spot, with battery-only models selling 2.5% more. However, a report from the Department for Transport found that there are now 30 electric vehicles for every charging point in the UK, compared with 16 in 2020.
There also looks to be bad news for HS2, with claims that the new line will not, after all, reach central London, but link into the Elizabeth Line five miles to the north, at Old Oak Common.
More positively, labour productivity has increased by 0.1% in Q3 of 2022, although it is only a shade higher than 2019.
In US politics, Donald Trump hits the campaign trail this weekend – still the only declared candidate – and both commentators and opponents will be keen to see if he can still fire up a crowd.
Make sure any upcoming transactions are protected against the risks of sudden market movements. Secure a fixed exchange rate now with a forward contract; call your Business Trader on 020 3918 7255 to get started.
GBP: Markets becalmed ahead of interest rate decision
Sterling strengthened very marginally against the US dollar yesterday but more markedly (roughly 0.3%) against the euro. It has since dropped against USD.
Apart from slightly downbeat news on car production (except from an eco-basis, since electric sales rose) there was little for the markets to chew on, or cheer about. It's been that kind of a week, with disappointing PMI data driving sterling down on Wednesday.
Perhaps the Chancellor can revive sterling in his speech at 9am today, especially in outlining potential gains from Brexit for financial services.
There are no more top-level data releases this week or early next week. Matters liven up considerably mid-next week, however, with the interest rate decision on Thursday.
GBP/USD past year
EUR: Spanish economy beats expectations
Spanish GDP has just been revealed to have grown well ahead of expectations, with 0.2% growth in the last quarter of 2022 contributing to year-on-year growth of 2.7%. Less positively, consumer confidence has slipped in France.
Nevertheless, the euro strengthened a little against sterling this morning, tracking slightly higher than the start of the week, and against the US dollar too.
Next week will get off to a lively start with a blizzard of essential data in the build up to the ECB's interest rate decision on Thursday, and we can expect market movement.
It starts on Monday with a flash reading for GDP in Germany and then other big European economies as the week progresses. The forecast is for zero or negative economic growth in all of Europe's major economies in the last quarter of 2022, although Spanish data today has already started debunking that, and more deviation from expectations could move the market. There will also be inflation in Spain and economic sentiment across the eurozone. It will all be very interesting.
USD: Mixed data keeps market guessing on rates
It was a patchy day for the dollar yesterday. Despite some positive economic news – GDP down on last month but up on expectations at 2.9% and Durable Goods Orders well up, by 5.6% – the US dollar barely moved. What movement there was, however, was broadly positive.
This afternoon we'll hear personal spending and income data. A modest rise in income is expected but a decline in personal spending.
There isn't a great deal to get excited about in the early part of next week. However, there will be house price data on Tuesday, and the Federal Reserve's interest rate decision on Wednesday.
For more on currencies and currency risk management strategies, please get in touch with your Smart Currency Business trader on 020 3918 7255 or your Private Client trader on 020 7898 0541.