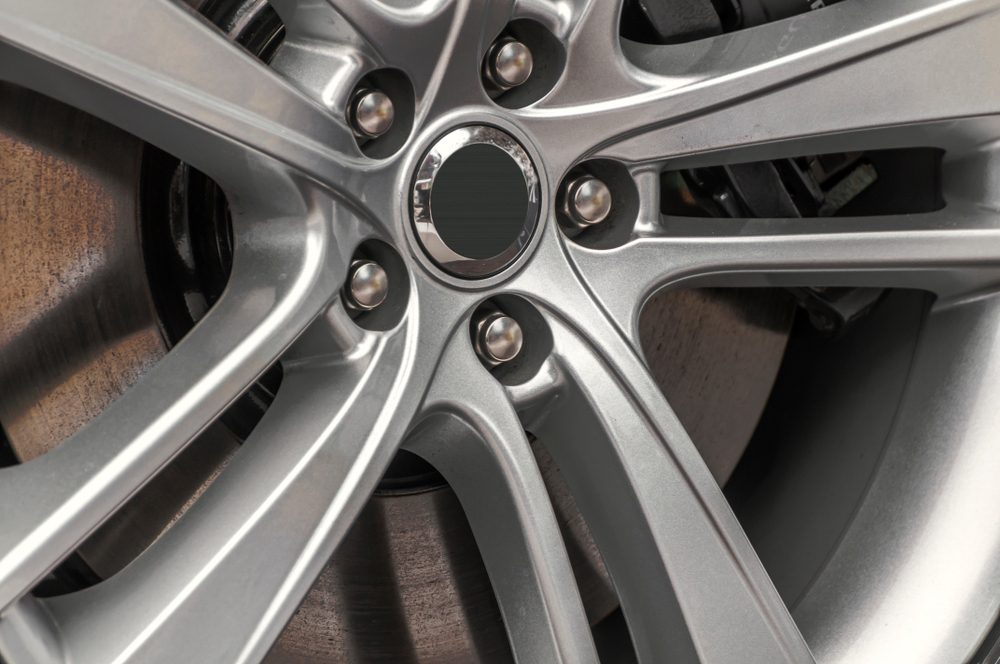 Yesterday we woke to the news that Jaguar Land Rover has announced its £80 billion UK investment plan is at risk if the UK leaves the EU single market. If the government chooses a hard Brexit, the firm said it would have rethink billions of pounds of UK investment, putting 40,000 British jobs at risk. The CEO, Ralf Speth, said that a bad Brexit deal could wipe out more than £1.2 billion of profits each year, making any new investments in the UK impractical.
The Conservative MP Owen Paterson told Radio 4's Today programme that in actual fact Jaguar Land Rover would be in a 'wonderful position' once the UK has left the single market and customs union. We appear to have found ourselves in the faintly ridiculous position of a Conservative MP appearing to suggest he knows more about running Jaguar Land Rover than the person in charge of running Jaguar Land Rover. Still, it was clear who the markets were inclined to believe, as shares in JLR's parent company hit their lowest mark for five years.
Staying with cars, UK car sales fell by 3.5% in June, predominantly because British drivers continue to resist purchasing diesel motors. 243,454 fewer cars were sold in June from the same month last year, with total UK car sales in 2018 down 6.3% to date. The release ended a two-month run of increased sales and is some cause for concern.
Back to Brexit and we learned that Germany believes that Theresa May's Brexit customs plan is unworkable. Sterling weakened throughout the day as a result and it will no doubt cause the prime minister a headache as she heads to Chequers today to thrash out a Brexit deal with ministers. If no agreement is forthcoming, the chances of a hard Brexit increase. There is now a very real possibility that we could default to WTO rules and, if we do, the EU can set tariffs on UK goods crossing the channel.
This serves to highlight the concerns of JLR, especially when we consider that it sold almost 2.5 million cars in Europe in the last quarter, compared to 475,000 in the UK. It is clear where the company's loyalties will be forced to lie if it comes down to a choice between the two. Let us hope that the talks today are productive and a resolution is agreed sooner rather than later.
One effective means of removing uncertainty from your foreign currency exposure is to put currency risk management strategies in place. Our team of experts are on hand to discuss your circumstances, requirements and the options available to you. Sterling lost ground against the euro yesterday and, while it just about held firm against the dollar, there has been more than a 13 cent difference between the highs and lows of GBPUSD in 2018. If you were exchanging £1 million, that disparity amounts to a potential loss of $130,000.
Yesterday was so busy and there's so much to cover that we have provided further details of the day's economic data releases in our summaries on the site. Click through to read more about yesterday's events and some things to look out for throughout today.
GBP: new car sales disappoint in June
On a day where we learned JLR will rethink £80 billion UK investment if the UK goes ahead with a hard Brexit, we also saw new car sales decline by a whopping 3.5%. The fall can be mainly attributed to a sharp decline in sales of diesel-powered cars, as customers remain uncertain over the future policy towards this technology. In contrast, demand for hybrid cars and battery vehicles increased by 45%.
Meanwhile, Bank of England Governor, Mark Carney, delivered a speech in Newcastle. He said that he was confident that the economic slowdown the UK experienced in the first quarter of 2018 was only temporary and in large part because of the inclement weather. Investors immediately took the statement as evidence that there will be a rate hike in August, but sterling strengthening was short-lived and it quickly fell back.
Carney also said that Trump's tariffs were already beginning to have an effect on the global economy by causing a slowdown in exports and manufacturing. He warned that the situation could get a whole lot worse and we're surely not alone in hoping that the situation is resolved as soon as possible. Nobody stands to benefit from a trade war, despite what the president might claim.
Today we have the Halifax house price index for June and labour productivity for the first quarter of 2018. All eyes will be on May as she seeks to thrash out a Brexit deal with ministers.
EUR: German factory orders beat forecast
Industrial orders in Germany increased by 2.6% month-over-month in May 2018. They had been expected to rise by 1.1%, so the reading was particularly positive and showed a healthy recovery from a downwardly revised 1.6% drop in April. It is the first rise in manufacturing orders since December 2017 and is some welcome news given the recent uncertainty over Trump's trade tariffs that appear to have affected business confidence in Germany.
Construction PMI in Germany came in below expectations at 53 against a forecast 53.9, but the reading still shows solid overall growth in the sector and is not too much to be worried about. Retail PMI in the eurozone hit 51.8 in June from 51.7 in the previous month. The euro enjoyed a solid day by making some gains against sterling and the dollar, but it has been a topsy turvy time for the euro of late and it will be interesting to see in which direction the next big move comes.
Today we have Germany's industrial production figures for May which are expected to have recovered from a 1% fall in April to 0.3% growth. Other than that it is a fairly quiet day for economic data in the eurozone.
USD: services output at second-fastest since April 2015
US service sector companies posted their strongest growth in four months yesterday, mainly because of an increase in sales and new orders. US services PMI came in at 56.5 in June which was slightly lower than the 56.8 recorded in May, but services output was the second-fastest since April 2015. Job creation was also its second-fastest since September 2015.
The employment change figures were slightly disappointing, with private businesses hiring 177,000 workers in June compared with an upwardly revised 189,000 in May. The figure had been expected to come in at 190,000 so it was some way below that. Initial jobless claims up to 30 June 2018 came in at 231,000 against an expectation of 225,000, while non-manufacturing PMI hit an impressive 59.1 against an expectation of 58.3.
Today we have the balance of trade figures, as well as average earnings. We'll then see the unemployment rate for June, but the main release is the all-important non-farm payrolls.
For more on currencies and currency risk management strategies, please get in touch with your Smart Currency Business trader on 020 7898 0500 or your Private Client trader on 020 7898 0541.