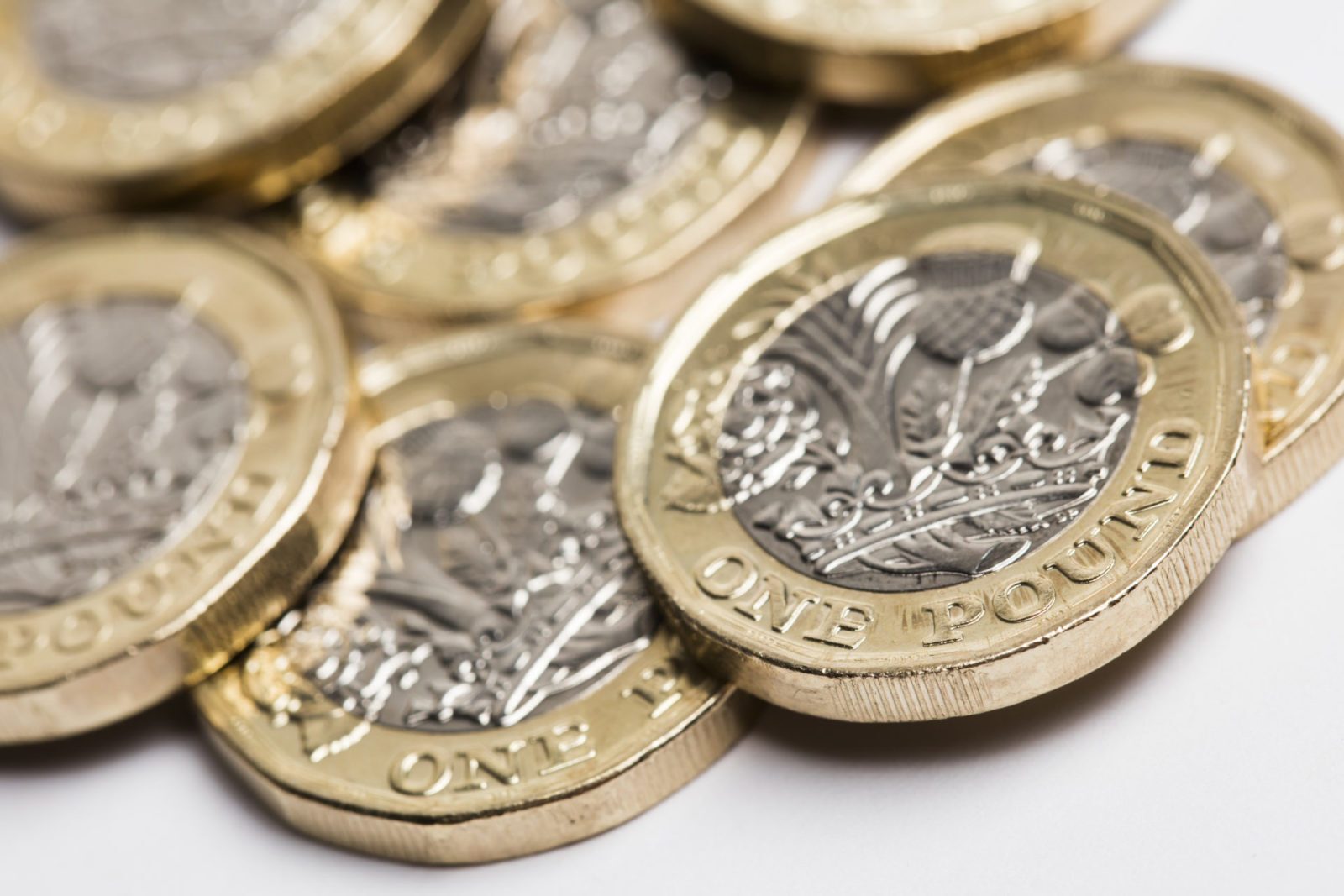 The pound is up against the dollar and euro this morning, following GDP figures that came in better than expected – raising hopes that the UK's economy might not be contracting as thought.
Today, the markets will be looking for hints of future rate changes coming out of the ECB policy meeting at midday, as well as a number of important figures from the US, including year-on-year inflation.
Make sure to protect your business against uncertainty with a forward contract, which locks in a fixed exchange rate for up to two years. Speak to your Business Trader today on 020 7898 0500.
GBP: Pound stronger on the back of positive GDP data
Sterling is looking strong against the dollar this morning. This is due to better-than-expected GDP data and a weakened dollar, which fell slightly after Federal Reserve Chairman Jerome Powell made a speech on interest rates yesterday. The pound has ticked slightly higher against the euro, but it is likely that this will be short-lived.
Yesterday morning, GDP data came in better-than-expected, with the economy expanding 0.3% after contracting by 0.4% in April.
Sterling remained at two-year lows yesterday, still suffering due to poor economic data and a fast-approaching Brexit deadline. Apart from the 'flash crash' in January, it was at its weakest since April 2017.
As fears of a no-deal Brexit increase, Virgin Boss, Sir Richard Branson has said that a no-deal would cause the pound to plummet. He added that it would be "devastating" for Virgin, and also declared that it is "going to result in us spending a lot less money in Britain, and just putting all our energies into other countries."
EUR: ECB meeting results to be released at noon
German inflation was confirmed at 1.6% year-on-year, as the markets had expected. Nonetheless, positive British GDP data has helped to slightly push the euro down against sterling. Later today, we will see the results of the ECB's non-monetary policy meeting, with many commentators expecting there to be hints of rates either remaining at their current levels or lower.
The date for the final decision on the new ECB President has been set in October, with Christine Lagarde widely expected to be confirmed. Her nomination is currently sitting with the ECB's Governing Council and the European Parliament.
Tomorrow, we will see Eurozone industrial production, which could have an important impact on the single currency, as a sign of how the economy is performing.
USD: Dollar weakens after Powell's dovish speech
In his Congressional testimony yesterday, Jerome Powell made it clear that it's reasonable to expect a 25 basis point cut at the end of this month. FOMC meeting minutes also showed that policymakers think stimulus would be needed soon. This has caused the dollar to drop to 5 day lows.
Despite positive Non-Farm Payroll data last week, Powell's speech took a dovish tone, pointing to 'broad' global weakness and uncertainty over trade tensions.
For more on currencies and currency risk management strategies, please get in touch with your Smart Currency Business trader on 020 7898 0500 or your Private Client trader on 020 7898 0541.