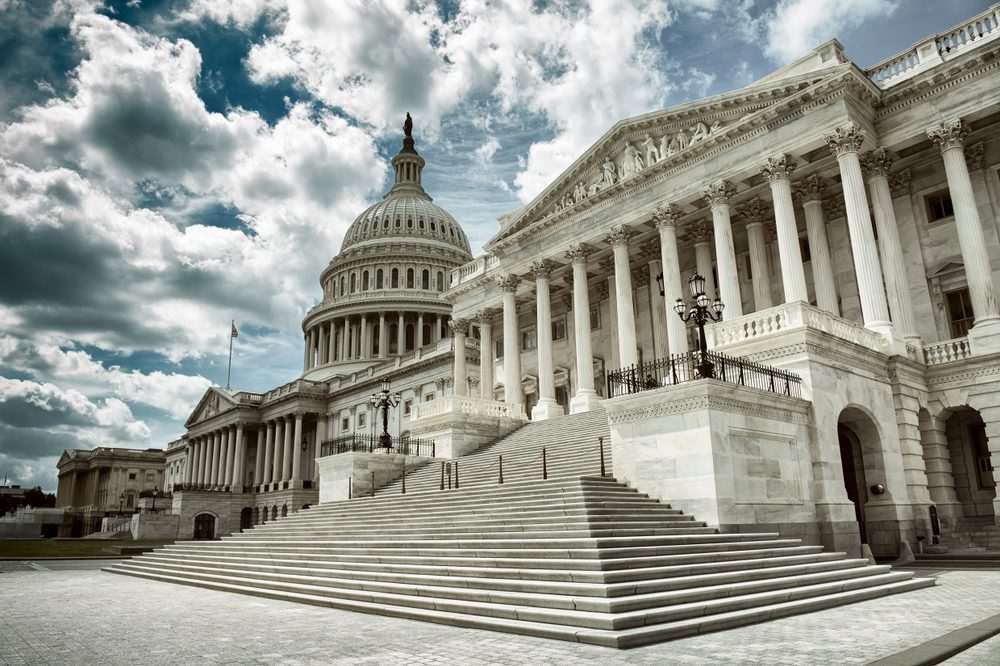 2019 began in the middle of what eventually became the longest US government shutdown in history. Running from midnight on 22 December 2018 until 25 January 2019, it was the second federal government shutdown during Donald Trump's tenure. The president's approval rating nosedived during the shutdown and he eventually agreed to sign off a stopgap bill to reopen the government for three weeks.
In the past few days, there were fears that there would be another shutdown, as both Democrats and Republicans didn't sound too confident that a funding agreement could be reached. However, yesterday it was confirmed that negotiators have agreed to allocate $1.4 billion to border security – far less than the $5.7 billion Trump demanded. The president has come under fire for essentially inventing a problem in order to fulfil one of his main campaign pledges. His opponents say that border security money would be better spent on personnel and technology, rather than building a wall.
Stock markets around the world opened higher as the news filtered through. While progress is of obvious immediate comfort for investors, most of them will be watching closely for any developments in trade talks between the US and China. Indeed, the Bank of America Merrill Lynch's latest fund manager survey shows that the US-China trade war is the biggest worry for investors at present. Interestingly, the survey shows that money has been moved out of stocks and into cash this month, suggesting that a correction could be coming soon.
Top officials from the US landed in Beijing yesterday to hold talks with president Xi's top economic advisor, Liu He. Treasury secretary, Steven Mnuchin, told reporters he was 'looking forward to several important days of talks', but it remains to be seen whether an agreement can be reached between the two largest economies in the world.
Speaking of agreements, Theresa May delivered a speech at the House of Commons yesterday that basically told nobody anything that they did not already know. The full text is available for you to read, but the key point was that Jean-Claude Juncker, the European commission president has, once again, said that the EU will not reopen the withdrawal agreement. However, May and Juncker have agreed to let their officials continue talks – though to what end is not known.
On the economic data front, everything was pretty quiet yesterday, but today we will see inflation rates from the UK and US, as well as industrial production figures from the eurozone. The euro area's economy has been performing rather terribly of late, so it will be hoped today will hold more cause for optimism. Having said that, the markets are expecting a year-on-year decline of 3.2% in December.
But before all that, why not treat yourselves to a copy of our latest currency forecasts? They're free to download and contain some of the major banks' predictions for the next 12 months. The disparities between what the so-called experts think is going to happen really do help highlight how important effective currency risk management can be, especially in uncertain times such as these.
GBP: Carney says Brexit is 'acid test' of new global order
The governor of the Bank of England delivered a speech at the Barbican in London yesterday, where he described Brexit as an 'acid test' of whether politicians are able to achieve a new form of international cooperation at the same time as respecting democratic accountability. He couldn't resist a dig at Trump, when he closed his speech by saying "Contrary to what you might have heard, it isn't easy to win a trade war."
Theresa May said that MPs will debate an amendable Brexit motion on Thursday and that it could take time to secure a revised deal. However, if there isn't a deal in place by Tuesday 26 February, the government will deliver a statement to MPs that day, then hold a debate on an amendable motion the following day. Somewhat worryingly, Andrea Leadsom suggested that May might well delay the vote on the revised deal just days before 29 March – something that prompted accusations of blackmail.
Today we will see the inflation rate for January, which is expected to drop to 1.9% from 2.1% the previous month, and we will also see the retail price index for the same month.
EUR: industrial production figures released today
It is fair to say that it has been a very quiet start to the week for economic data from the eurozone. However, given how disappointing recent releases have been, perhaps that is just as well. Germany – the eurozone's largest economy – has been particularly disappointing of late, with recent data leading to Deutsche Bank saying that a recession is coming.
Then last week we saw German factory orders unexpectedly drop by 1.6% in December. Growth forecasts for countries across the eurozone have been revised downwards and the outlook does not look great at present. The global economy is struggling, but the eurozone appears to be taking the brunt of it.
Which all makes today's industrial production figures more interesting than they might ordinarily be. In November, the year-on-year figures showed a contraction of 3.3% and in December they are expected to have dipped by 3.2%. That would be extremely concerning. Tomorrow is the biggest day of the week though, with GDP growth rates for Germany and the eurozone set for release. We could be in for a volatile rest of the week.
USD: US government shutdown deal looks set to happen
Stock markets around the world received a boost yesterday as there have been reports that a US government shutdown deal looks likely to go ahead. There were concerns that Democrats and Republicans could not reach a compromise, but a potential crisis looks to have been averted for now, with the approval of $1.4 billion for a border wall. That is some way short of the $5.7 billion Donald Trump has demanded, but he will be under extreme pressure to sign the deal off.
Last night, Trump said that he was not happy or thrilled at the funding deal, which is hardly surprising. The former reality TV star has a reputation for throwing spanners into the works and being highly unpredictable, but surely he won't refuse to sign the deal and shut the government down again?! Will he? Nothing surprises these days. He did say he would build the wall anyway, but then he says lots of things.
Today we will see the inflation rate for January as well as mortgage applications up to 8 February 2019. If Trump decides he won't sign the agreement, then that will dominate headlines around the world.
For more on currencies and currency risk management strategies, please get in touch with your Smart Currency Business trader on 020 7898 0500 or your Private Client trader on 020 7898 0541.