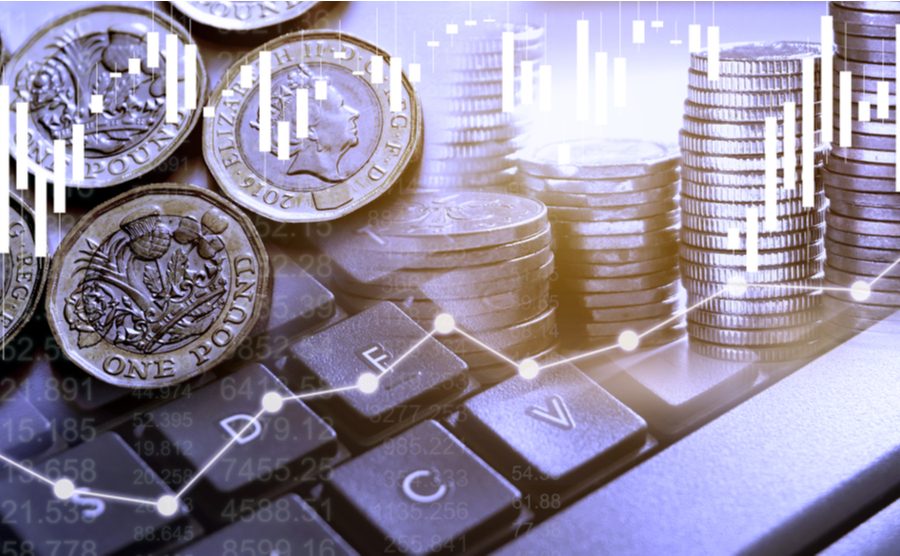 After worries over a no-trade-deal end to the transition period have weighed down the pound over the past few days, services PMI data provided a brief boost yesterday. The Eurozone, however, saw some disappointing news this morning, with German factory orders missing expectations.
Positive private jobs data, which came in in much better than forecast, helped the dollar to hit a two-month high against a range of currencies.
Today is a busy day, with data releases including ECB's economic bulletin and American jobless claims.
If your business is making international transfers over the coming months, make sure to secure a locked exchange rate with a forward contract. Speak to your Business Trader on 020 7898 0500 to get started.
GBP: Strongest services PMI since 2018
Sterling was strengthened briefly by positive services PMI data yesterday, which showed the strongest reading since September 2018. The figure was revised higher to 53.9, beating expectations of 52.9.
However, this strength for the pound was short lived, as it weakened later in the afternoon due to a strong dollar and continued Brexit worries.
Composite PMI, which combines services and manufacturing index's, also came in higher than expected at 53.3, beating expectations of 52.4. New car sales, however, fell year on year to -7.3%, well below the previous figure of 3.4%.
EUR: German factory orders drop unexpectedly
German factory orders dropped unexpectedly by 2.1% month-over-month in December 2019, missing market expectations of a 0.6% advance. The Eurozone's largest economy's production figures have been less than stellar in previous months, so the ECB and the markets are sure to be keeping a close eye on them.
Christine Lagarde gave a speech yesterday in which she warned of the short-term uncertainty facing European businesses, and the 'changing landscape' in the longer term, highlighting 'global risks – trade, geopolitical and now the outbreak of the coronavirus'. She again emphasised her new approach to the ongoing strategy review, with its new emphasis on climate change.
USD: Dollar strengthens due to positive data
The dollar strengthened to a near two-month high against a basket of currencies due to positive economic data. US private jobs data showed that businesses hired 291,000 workers in January 2020, the most since May 2015, easily beating market expectations of a 156,000 increase.
As expected, Donald Trump has been acquitted by the senate in his impeachment trial, which also boosted the greenback. News that China will be reducing tariffs from next week, as part of the phase one deal, has also helped the dollar to strengthen.
Balance of trade figures were released yesterday, as well as imports and exports. Exports increased 0.8% to $209.6 billion, the highest value in 7 months, mainly due to sales of crude oil. Imports jumped 2.7% to $258.5 billion, the biggest increase since May of 2019, mainly due to purchases of crude oil and nonmonetary gold.
For more on currencies and currency risk management strategies, please get in touch with your Smart Currency Business trader on 020 7898 0500 or your Private Client trader on 020 7898 0541.