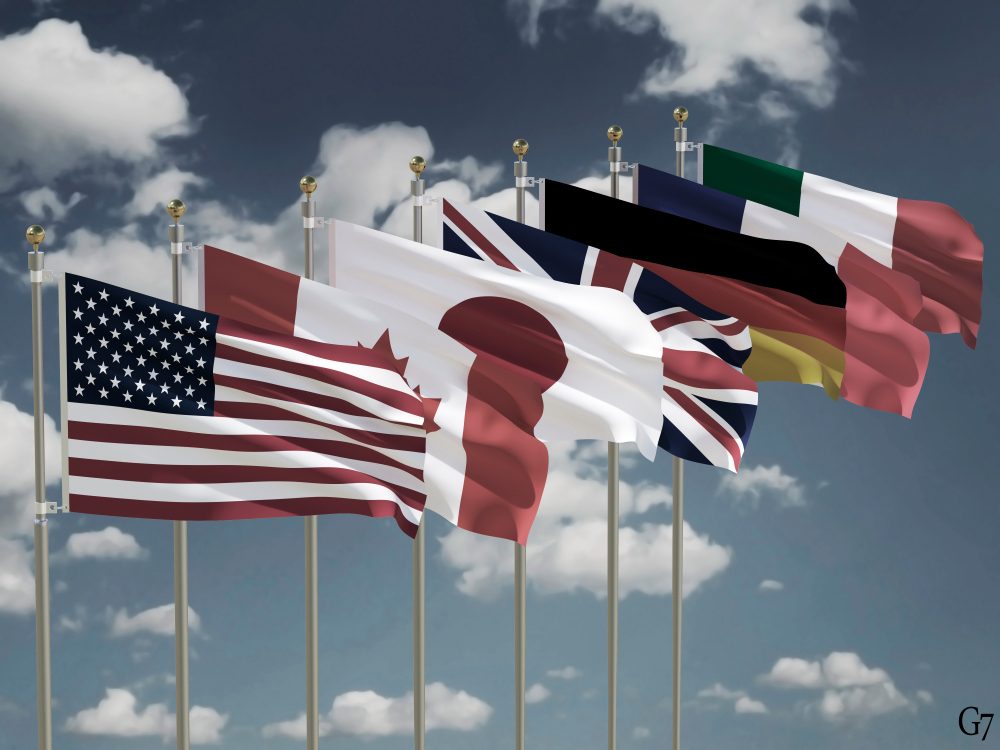 It was a bit of a crazy end to the week on Friday with plenty happening around the world. A leaked recording of the increasingly fractious Boris Johnson showed that he is against the cautious approach to Brexit that Chancellor Philip Hammond believes in, praised Trump for his negotiating skills, and considers the Irish border issue to be mere folly. Once more, Theresa May was forced to resist calls to sack the Foreign Minister and you do have to wonder how many feet he must put in his mouth before the Prime Minister lets him go.
The EU negotiator, Michel Barnier, warned that the government's Brexit backstop plan to avoid the folly of an Irish border raises 'more questions than answers', and ruled out the idea that the whole of the UK could stay in the customs union after Brexit. He did add that the UK customs paper had not yet been rejected, but the news does not bode well for the government.
Trump made the headlines too, by calling for Russia to be readmitted to the G7 club of world leaders. Rather unsurprisingly, the call was roundly rejected, although the incoming Italian Prime Minister, Giuseppe Conte, said that he agreed with the President, adding that readmitting Russia was in the interests of all. Bizarrely, the Russian government didn't appear to be too keen to be readmitted and given that Trump is under investigation for collusion with Russia during the election campaign, his timing could have been better.
Given all of this, it was pretty surprising that the currency markets were so quiet, although the dollar made very slight ground against sterling and the euro. The European markets told a different story though, as they slipped into the red as investors anticipated a feisty G7 meeting in Quebec. There were fears that there could be some significant diplomatic tensions brought about by the meeting, with Trump as chief instigator. And so it proved – Trump's petulance hit new heights over the weekend, as he launched a bizarre attack on the Canadian Prime Minister, Justin Trudeau, and instructed his representatives not to sign the summit communique.
This week begins in busy fashion for the UK, where we will see the balance of trade report for April, as well as construction, industrial and manufacturing output figures, while tomorrow sees the release of the US inflation rate for May and the ZEW economic sentiment index for June. On Wednesday we'll see the UK inflation rate and the Federal Reserve's interest rate decision. On Thursday, the European Central Bank will announce its own interest rate decision and on Friday we'll get the eurozone's inflation rate.
With all of these releases, it is reasonable to think that there could be some significant intraday volatility between the major currency pairings, and over the course of the week we could see some big swings. Of course, nothing is certain, but by hedging your foreign exposure through tailored currency risk management solutions you could guarantee peace of mind. Contact our team today and they will talk you through the options available to you. Remember: FX should never be seen as a revenue stream, but if the right strategic approach is taken, it is a means of achieving a definite cash flow.
If you know a business who might benefit from the multitude of different services that we provide, then refer them to us. Simply visit our referral page, fill in some details and when they make their first trade we'll give you a M&S voucher worth £50. There's no limit to how many companies you can refer so it could prove to be a nice little earner for you!
GBP: Johnson's leak followed by a busy week
Johnson made another gaffe when a recording of a speech he gave was leaked. The recording showed his contempt for Hammond and belief that the Irish border issue is folly. This last thought in particular is baffling, given how important the border issue is to trade agreement negotiations. The danger is that the assertions he makes without any foundation whatsoever could now be taken as fact. You do have to wonder how much damage has actually been done by the recording being leaked. I suspect Johnson won't be too unhappy but it is certainly not for me to suggest that he might have orchestrated the leak. Perish the thought.
We have a busy week for the UK, beginning with production figures and April's balance of trade report later today. Tomorrow we will see the unemployment rate for April and average earnings for the same month. On Wednesday we'll get the inflation rate, which is expected to creep a little higher from 2.4% to 2.5%, and retail sales come in on Thursday. We could be in for a volatile week across several currency pairings.
The chart belows shows sterling's movements against the dollar over the past month. As you can see, it is a bit of a rollercoaster, with sterling hitting some resistance around the $1.32 level; whenever it nears that, it seems to bounce back, albeit slightly. The real question is which way will the next big move come. If it breaks through a key level in either direction, then it could go into freefall or through the stratosphere. Hedge your currency risk today and remove any and all uncertainty. In so doing, you'll be free to concentrate on the real business of running your company.
EUR: German balance of trade surplus increases
The only release of note from the eurozone on Friday was the German balance of trade report, which showed that the trade surplus now stands at €20.4 billion. While this is a narrowing from the month before, when it was €24.7 billion, it is significantly better than the same month last year, when the surplus was €27.8 billion.
Today is a quiet start for the eurozone, but tomorrow we'll see the ZEW economic sentiment index for Germany and the eurozone. The German release is expected to decline even further from -8.2 to -13 and we could see some euro weakness if that proves to be the case.
On Wednesday we'll see the eurozone's employment change and industrial production figures, before the ECB's interest rate decision on Thursday. The subsequent press conference could provide some fascinating insight into future economic policy.
USD: Trump calls for Russia to be readmitted to G7
Trump made headlines yet again last Friday, by calling for Russia to be readmitted to the G7. His comments mark a significant break from members of his own administration, as well as Washington's main European allies. As ever, quite what Trump hopes to achieve with his comments is currently unknown. The man revels in upsetting apple carts and he upset a few more over the weekend.
After appearing to agree with the rest of the G7 leaders on several contentious issues, he left the summit early (after arriving late) and Tweeted an attack on Trudeau. Then told his representatives not to sign the summit communique.
Today is relatively quiet for US economic data, but tomorrow we'll see the inflation rate for May. It is expected to have climbed from 2.5% in April to 2.7%. If so, we could see some dollar strengthening, as it strengthens the case for increasing interest rates. Speaking of which, the main highlight for this week is the Fed's decision on Wednesday. If everything falls into place, this could be a strong week for the dollar.
For more on currencies and currency risk management strategies, please get in touch with your Smart Currency Business trader on 020 7898 0500 or your Private Client trader on 020 7898 0541.