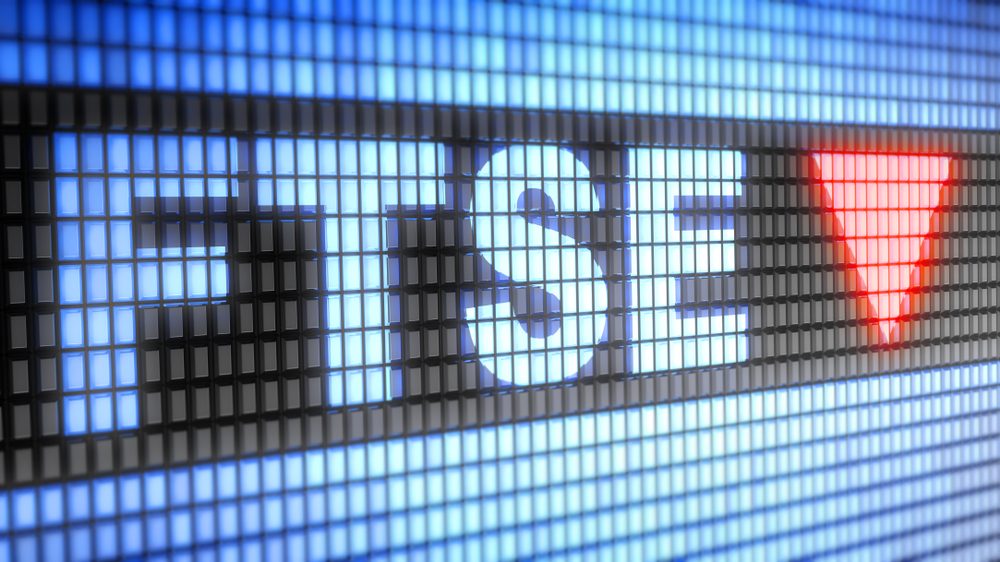 The stock markets can't seem to catch a break at the moment and on Friday the FTSE 100 hit its lowest mark for 22 months. The Dow Jones didn't do brilliantly either and fell 242 points after Wall Street opened. The moves in the US were largely brought about by a slide in technology stocks, as Amazon slumped by 7.5% following disappointing guidance for the holiday period.
Remarkably, Amazon's shares plummeted despite record profits of almost $3 billion in the last quarter. It appears that a clean $1 billion profit each month is not enough for Wall Street. Despite the healthy profits, revenue wasn't as strong as expected, as sales grew to $56.58 billion in the third quarter of 2018, which was lower than the $57.1 billion analysts had estimated.
US GDP growth for the third quarter of 2018 surpassed expectations by coming in at 3.5% when analysts had predicted 3.3%. This was good news, but the dollar didn't rally following the release – perhaps this was owing to the fact that, impressive as the figures were, they still showed a sharp drop from 4.2% in the second quarter.
Sterling suffered last week, losing around a cent-and-a-half against the dollar, and half-a-cent against the euro. In many ways, it will be good to get beyond 29 March 2019 so there is no more Brexit uncertainty. By then, we will at least know what the next steps are likely to be (probably, anyway). There are still so many unknowns at present that I'm not sure anybody can say what is going to happen with any certainty.
Plenty of copies of our forecasts have flown off the digital shelves already, so we encourage you to grab your own copy for free. They include a round-up of the previous quarter, some things to look for in the coming quarter and, of course, some of the major banks' forecasts over the course of the next 12 months.
Today kicks off with the 2018 Autumn Budget. Public sector net borrowing figures point to some breathing space for chancellor Philip Hammond, but whether he will pump funds into public services remains to be seen. With Brexit on the horizon, spending loads of cash might not be the best course of action at the moment. Still, it might prove best to spend it while we still can – especially with the ongoing threat of a no-deal.
GBP: Autumn Budget announced later today
Chancellor Philip Hammond will deliver his Autumn Budget today and might well inject some much-needed funds into society. After a decade of austerity, public sector net borrowing figures have fallen which could free up some cash. Theresa May also promised an end to austerity when she spoke at the Tory party conference, so perhaps today is the day that we get actions speaking louder than words.
Friday was relatively quiet for UK economic data and there were no political fireworks either. Sterling fell below the $1.28 barrier early in the day but managed to climb back above is at the day wore on. It wasn't a great week for the pound though and the next big move could depend on whether a Brexit deal can be achieved or not. If we were to consult a Magic 8-Ball, it would probably say Outlook Not So Good at the moment, but there is still time to make it say It Is Decidedly So.
In addition to the Autumn Budget, we will also see the Nationwide housing prices for October and mortgage approvals for September. On Thursday, the Bank of England will announce its interest rate decision and while they will almost certainly keep rates on hold this time around, it will be interesting to see what policymakers say about future economic policy.
EUR: euro strengthens on final day of the week
The euro has had a bit of a topsy turvy time for a while now and economic growth across the eurozone has been significantly affected by tariffs and trade wars. Unfortunately, that is a trend that looks set to continue for some time, with a general feeling that we are yet to see the full global effects of the trade battle between the US and China.
However, the euro enjoyed a positive end to the week by retracing some losses against sterling and the dollar. In truth, the moves were marginal, but a day of strength can never be a day of weakness, so let's be thankful for small mercies. There were no releases on Friday, so the moves were largely driven by events elsewhere.
It is a very quiet start to the week for the eurozone, but tomorrow it is extremely hectic, with the GDP growth rate for the third quarter of 2018 on the schedule, as well as the German unemployment rate, economic and services sentiment, business and consumer confidence, and the inflation rate in Germany.
USD: US economy grows by 3.5% in third quarter
The big release from the US on Friday was the GDP growth rate for the third quarter of 2018. Last quarter, the economy posted extremely impressive growth figures of 4.2% and another strong showing was expected this time. In keeping with plenty of economic data from America of late, the figure actually came in better than analysts had predicted, posting 3.5% growth.
You might have expected some significant sterling strengthening on the back of the release but it wasn't to be. Although expectations were exceeded, the fact remains that a drop from 4.2% to 3.5% is rather substantial so it's not all that much to write home about. Ironic really, that the UK is lucky to get 1.2% growth, while China's economy is slowing at 6.5%. It just goes to show that context is everything in matters such as these.
The other release of note from the US on Friday was the University of Michigan's consumer sentiment for October, which came in slightly below expectations at 98.6. It was a drop from 100.1 the previous month and the decline was down to less favourable economic conditions and higher inflationary pressures.
Today we will see the personal income and spending figures, but attention will be on the UK's Autumn Budget for 2018.
For more on currencies and currency risk management strategies, please get in touch with your Smart Currency Business trader on 020 7898 0500 or your Private Client trader on 020 7898 0541.