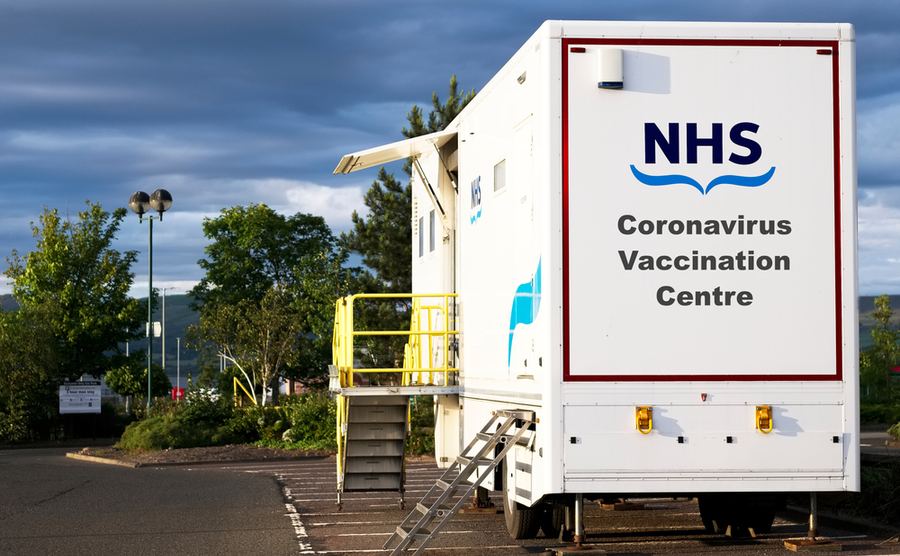 richardjohnson / Shutterstock.com
The UK's vaccine programme continues apace, as door-to-door testing and enhanced contact tracing began in an effort to stop the South African variant of Covid-19 establishing itself.
The Prime Minister said he was optimistic that Britain would enjoy a summer holiday in 2021, but didn't say in which country.
The US has imposed additional sanctions on Myanmar following the weekend's coup by the military, while in Russia Putin-opponent Alexei Navalny goes to court, facing a prison sentence.
In the financial markets, the battle between hedge funds and retail investors has spread to silver, where the price surged by 10% yesterday.
Sterling has remained strong, reaching fresh multi-month highs against the euro and US dollar yesterday.
It's a busy week for data releases, which have so far shown mixed results across both the UK and Eurozone, and later this week the Bank of England will announce its monthly interest rate decision.
Make sure any upcoming transactions are protected against the risks of sudden market movements. Secure a fixed exchange rate now with a forward contract; call your Business Trader on 020 7898 0500 to get started.
GBP: Pound leaps on vaccine success
Sterling hit a fresh 8-month and 2¾-year high against EUR and USD respectively yesterday, but it was a choppy sort of day which ultimately saw the pound lose the earlier gains.
The early strength was a result of the weekend's record-breaking vaccine rollout and Manufacturing PMI of 54.7, which exceeded expectations.
Today we have already seen Nationwide house price data showing a year-on-year rise of 6.4%, although prices fell 0.3% in January, against expectations and for the first time since the stamp duty holiday began last year.
The week ahead will be interesting, with the Bank of England Monetary Policy Committee pronouncing on interest rates on Thursday, but also the relative performances on vaccine rollout in main economies potentially moving the markets even further.
EUR: Euro struggles to fight back
It was a mixed picture for data yesterday, with manufacturing PMI for the Eurozone narrowly beating expectations, while retail sales in Germany were disappointing.
The single currency continues to suffer from a disappointing supply of vaccines, although Covid infection rates are already falling in most of its major economies.
The busy week for data continued today with inflation in France, 0.8% up year-on-year, ahead of expectations, unemployment in Spain rising significantly but not as bad as expected, then we have GDP across the eurozone later this morning.
USD: Dollar stronger as Biden works on $1.9tn package
The dollar has strengthened against the euro this week, gaining roughly half a cent yesterday as Europe's vaccine woes continue.
It was a broadly positive picture for US data yesterday too, with better than expected results for manufacturing PMI, prices, employment and construction spending. However, with a snow storm delaying vaccinations and death rates remaining at around their highest rates ever, there are fears that the economy will not be rebounding without continued stimulus from the Federal Reserve.
On that note, President Biden will be trying to get his $1.9trillion stimulus package passed, against Republican plans for a $600billion package. It will also be a test of whether he can create a more cooperative and bipartisan atmosphere between parties.
For more on currencies and currency risk management strategies, please get in touch with your Smart Currency Business trader on 020 7898 0500 or your Private Client trader on 020 7898 0541.