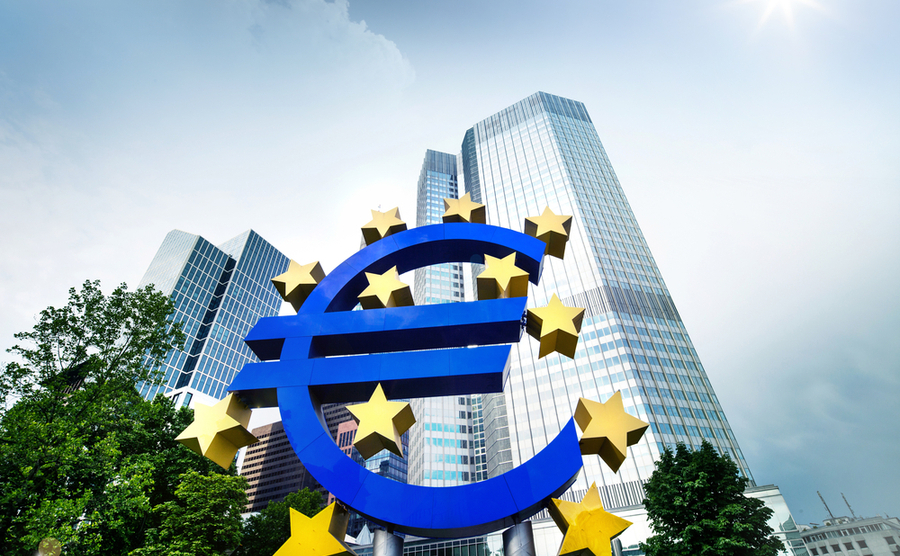 Sterling enters the day over half a per cent stronger than the euro compared to this time last Thursday and ahead of the European Central Bank's (ECB's) big interest rate decision at 1:15pm today. The ECB is expected to hike rates by 25 basis points (bps) to 4%, in its ongoing fight to tame high inflation. Against the US dollar, the pound is stronger on a weekly and monthly footing.
Anticipation for the ECB and US Federal Reserve's interest rate decisions spread through markets yesterday. In the eurozone, European equities rose late in the afternoon, with Germany's DAX hitting a new all-time closing high of 16,311.
Meanwhile, the benchmark Stoxx 600 hit a three-week high of 465.
The French stock, CAC 40 was another to hit a three-week high, rising by around 0.5%. Despite this, the mood for many investors yesterday was one of caution ahead of the two major Central Bank decisions.
After a wave of strikes leaving lasting effects on the UK's economy earlier this year, data released by the Office for National Statistics yesterday revealed things took a much brighter turn in April. Read on for yesterday's GDP results.
On the data front, US producer prices (PPI) for final demand fell 0.3% month-over-month in May, following a 0.2% rise in April. This also exceeded market expectations of a 0.1% drop.
The Canadian dollar soared to its strongest level in seven months against the US dollar yesterday, following the discrepancy between the Bank of Canada's monetary policy versus that of the Federal Reserve.
Make sure any upcoming transactions are protected against the risks of sudden market movements. Secure a fixed exchange rate now with a forward contract; call your Business Trader on 020 7898 0500 to get started.
GBP: Britain's GDP rose by 0.2% in April
On Wednesday markets heard news of the UK's economy returning to growth in April, with a rise of 0.2%, in line with market forecasts. This was largely fuelled by rising car sales and consumer spending in pubs and bars. Pound-watchers will be keeping an eye on how this data impacts sterling's movements as investors digest the news over the course of today.
EUR: French inflation cools
We've just seen the final monthly and yearly inflation rates for France, both fall in line with market expectations. Monthly consumer price inflation edged down by 0.1% in May, while the year-on-year rate dipped to 5.1% from 5.9%.
USD: Fed pauses rate hikes
The US Federal Reserve left its interest rate unchanged in its June meeting yesterday. This was in line with market expectations and means interest rates in the US remain at 5.25%. The decision marked the first pause in tightening, after ten consecutive hikes that brought US borrowing costs to their highest level in approximately sixteen years.
Despite yesterday's pause in tightening, the Fed signalled that this doesn't mark the end of rate hikes, as rates may go to 5.6% by the end of 2023 if the US economy and high inflation don't show any signs of slowing down.
For more on currencies and currency risk management strategies, please get in touch with your Smart Currency Business trader on 020 7898 0500 or your Private Client trader on 020 7898 0541.