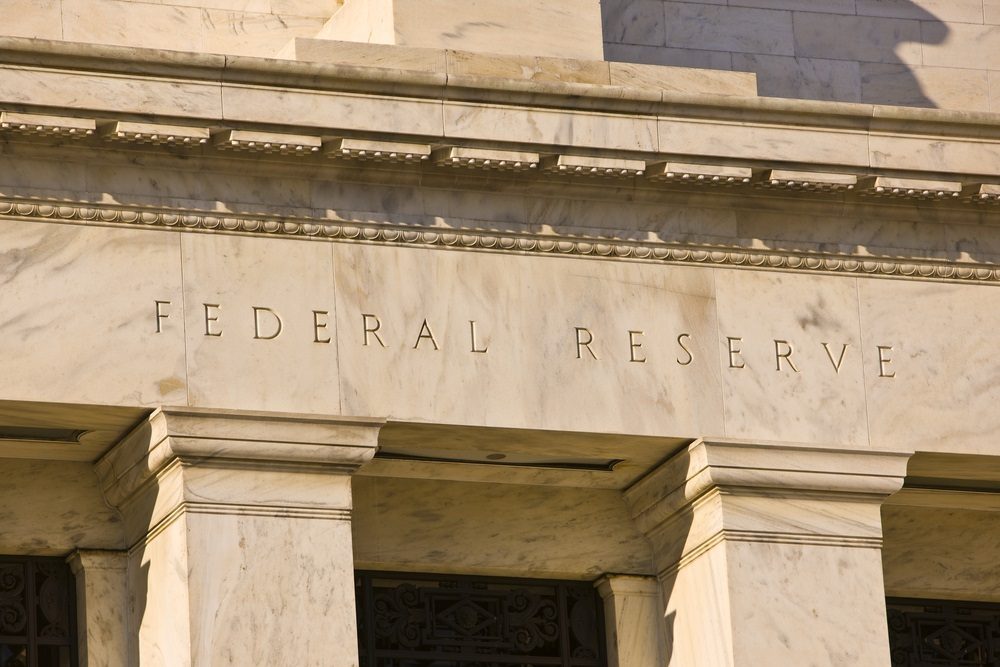 Last night, the Federal Reserve ignored Trump's pleas and hiked interest rates for the ninth time since late 2015. The central bank's move was expected and so the currency markets were fairly muted in response, but it was a different story for the stock markets. The Dow Jones industrial average dropped 70 points following the announcement to finish the day down by 1.49%. As it stands, US stocks are on course for their worse December since 1931 during the Great Depression.
Each of the four rate hikes this year have been approved on a unanimous vote and Chair Jerome Powell felt moved to defend the independence of the central bank. "Political considerations play no role whatsoever in the Fed's decision," said Powell. He added that the decisions were based on economic data and that nothing will cause them to deviate from that.
There was, as ever, plenty of Brexit-related news, as prime minister's questions caused plenty of fireworks. Theresa May repeatedly responded to concerns over the prospect of a no-deal Brexit by saying "To avoid a no-deal Brexit, you must support my proposals." Suggestions that May is delaying the vote until the last possible moment to present MPs with a choice of voting for her deal or risking exiting the European Union without a deal are becoming more founded with each passing day.
Let us remember this: May postponed the initial meaningful vote because she knew it would be heavily defeated by MPs from all parties. She then travelled to Europe to try and gain assurances that have not been forthcoming. EU27 leaders have made their position clear and there will be no renegotiation of what has been agreed. After defeating a Tory coup she continued to try and seek assurances to no avail. It now looks as if her strategy is to force MPs to vote in favour of her plans.
But what if her plan doesn't work? Playing hardball with EU leaders certainly doesn't appear to have worked and it is hard to think of how we could have negotiated a worse deal with our European counterparts. It wasn't so long ago that May was telling us over and over that no deal was better than a bad deal. Well her deal is a bad deal, but she is banking on everyone preferring that to a no deal. The next two or three weeks could be massive for the future direction of the UK.
There was controversy over claims that Jeremy Corbyn called Theresa May a 'stupid woman'. The Labour leader insists he said 'stupid people' and there is of course no way of being 100% certain either way. You can make your own mind up with this video. Still, perhaps the Commons should be more focused on planning for a no-deal Brexit. With MPs set to have a two-week Christmas holiday, it is unlikely that anything will be resolved before the year is out.
We would like to draw your attention to an article that featured in the Financial Times yesterday morning. Unfortunately, it is behind a paywall so unless you are a subscriber you will be unable to read it. However, we thought it worthwhile to summarise the key points. First, the article header was 'Brexit turns predicting the pound into a nightmare', with the suggestion being that making a single forecast for sterling movements is impossible. Analysts are suggesting that depending on how UK politicians manage the EU divorce process from here, sterling could soar to $1.59 or plunge to $1.10.
This 49-cent difference between the forecasted highs and lows makes planning for these potential eventualities is extremely difficult, if not impossible. We do not want to be the ones to say we told you so, but if you do not put risk management strategies in place sooner rather than later, your business's profits and margins could be seriously affected. We know we preach about risk management often, but it really is approaching crunch time. The threat of a no-deal looks more and more possible with each passing day and the hit sterling will take in that scenario does not bear thinking about. Many of you will be breaking up for Christmas tomorrow, but you can contact our team over the festive period if you need to. To discuss your particular needs, we invite you to contact out trading team directly now by emailing them or giving them a call on 0207 898 0500.
GBP: inflation hits lowest level since March 2017
The headline release from the UK yesterday was the inflation rate figure for November. As expected, it dropped to 2.3% from 2.4% the previous month, to hit its lowest level in 20 months. The Office for National Statistics said that lower petrol prices pulled inflation down, with the cost of games, toys and cultural services playing a part too. The drop means that wages are outpacing the cost of living, which is welcome news in the run-up to Christmas. With average earnings rising at a rate of 3.3%, real wages are growing by around 1%.
We also saw UK house price growth hit a five-year low in October. The price of the average property increased by 2.7% in the year to October, from 3% in September. Prices in London were the main reason, as they dropped by 1.7% in the last year to drag the national average down. However, it is worth noting that properties in London are still 35% more than they were five years ago.
The Confederation for British Industry's industrial trends orders for December fell to 8 in December from a four-month high of 10 the previous month. However, this was better than the 6 the markets had been expecting and shows factory orders have increased for two straight months.
Today we will see the Bank of England's interest rate decision, which is certain to be a vote to keep rates on hold this time around. It will be interesting to see what the meeting minutes show though. We will also see CBI distributive trades for December and the retail sales for November.
EUR: EU and Italy settle the 2019 budget row
After weeks of debate and back and forth, yesterday we learned that the European Commission and Italian government have reached an agreement over the 2019 budget. The deal removes the possibility of Rome receiving an EU fine and could well help stop the rise of euroscepticism in Italy.
The euro strengthened as a result, sending sterling back below the €1.11 level to cap three consecutive gains against the pound. It is worth saying that the moves haven't been significant by any means, but it could prove to be a notable trend as Brexit uncertainty continues to weigh on sterling. Italian stocks rallied, with the yield on Italy's 10-year government debt falling to fresh lows.
On the flipside of this positive news, construction output in the eurozone fell to 1.8% in October from 4.8% the previous month. It is the lowest annual gain in construction output for six months. On a monthly basis, construction output dropped 1.6%. There are no major releases from the eurozone today, but tomorrow we will see the German Gfk consumer confidence for January. If recent releases are anything to go by, the figure could well be disappointing, although a modest drop to 10.3 from 10.4 the previous month is expected by the markets.
USD: Fed ignores Trump and raises rates
The Federal Reserve hiked rates by basis points to yesterday which was as expected. The decision flew in the face of what Trump had been asking for, but then it really does have nothing to do with him. The markets were more focused on indications of future policy, with some suggesting that Powell would soften his language regarding 2019 hikes.
Powell did say that he expected two more rate hikes in 2019, but that these were not set in stone. The dollar weakened a little as a result, but stock markets around the world dipped. There is a fear that rate hikes will stop economic growth, rather than letting it naturally tail off. Of course, alongside this is Brexit uncertainty and trade war fears. 2019 could be even more eventful than this year.
Today we will see initial jobless claims up to 15 December 2018. The reading was hugely positive last time around so it is unlikely the reading will better that, but the unemployment market has been so strong for so long in the US, it is reasonable to expect another healthy reading. Tomorrow is an extremely busy day for economic data from the US, the highlight being durable goods orders for November.
For more on currencies and currency risk management strategies, please get in touch with your Smart Currency Business trader on 020 7898 0500 or your Private Client trader on 020 7898 0541.